Manifesting Spring Vibes!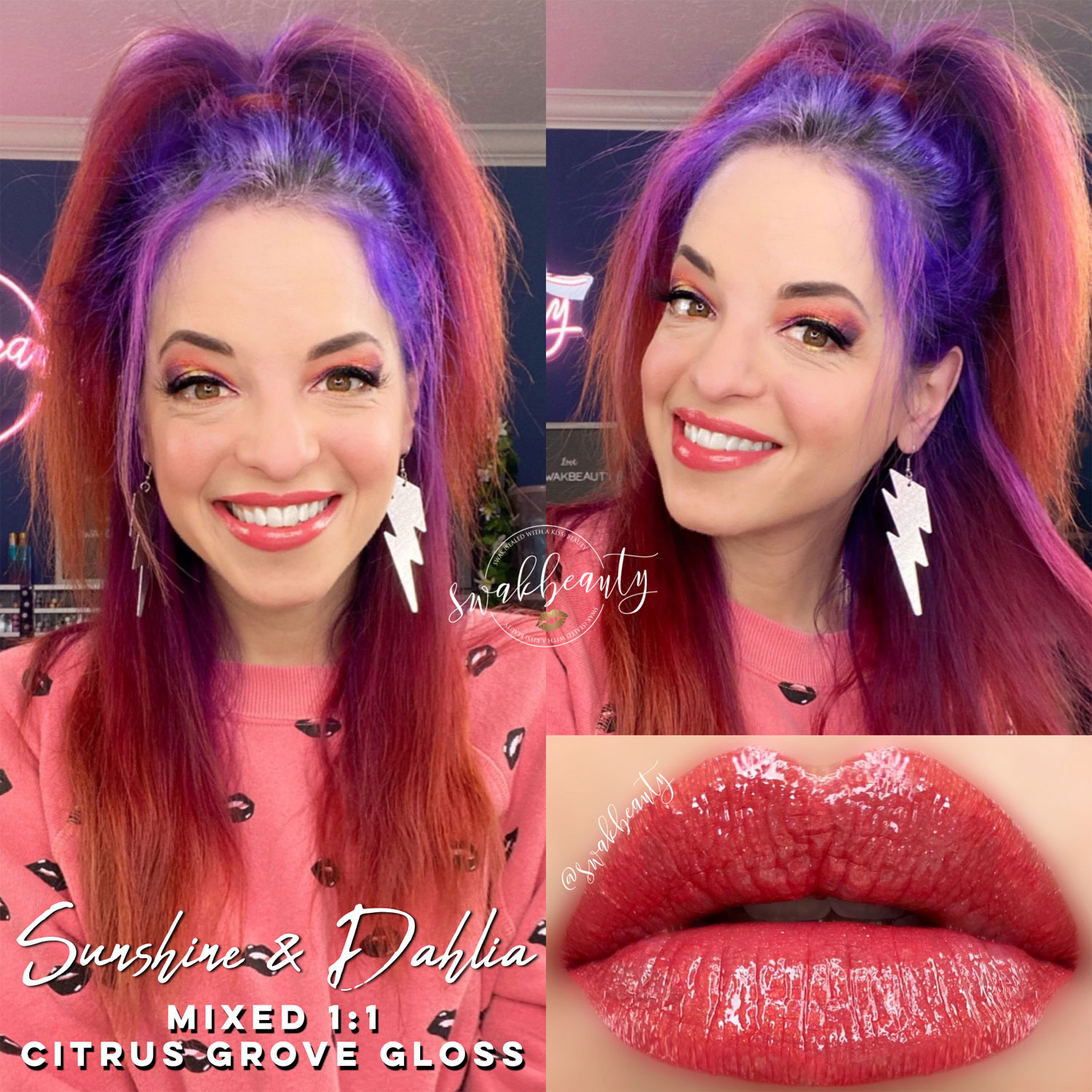 It may be cold and grey outside, but I am MANIFESTING warm, spring energy as hard as a I can! 🔥 Some of us definitely need it more than others – I've been praying for all my friends in #Texas!! 🙏
Today, I mixed Sunshine (sometimes you DO choose your lip by name, haha!) with Dahlia to create a super gorgeous coral pink lip. I topped it with Citrus Grove Gloss for a touch of citrusy tinted glitter AND yummy scent! 🍊
I'm loving this funky bold eye, as well! I just grabbed a handful of colors and went nuts, honestly – but I'm loving the result! 😂 Fiery Coral Shimmer and Plasma Pink Shimmer (both from the Color Surge Collection) were used for the outer portions of the halo, with Warm Gold Shimmer in the center. I used Indigo on the outer most corner for added depth (gosh, I use Indigo all the time – I'm obsessed), and then Rosé Shimmer on the inner corner and highlight. I also used Fiery Coral and Warm Gold on the lower lash line to balance the look out!
On the upper lashes, I used Black LashSense, and Regal Plum on the lower – I think this subtle added touch is so cute! 😍