Blinged Out Dashing Diva Mani!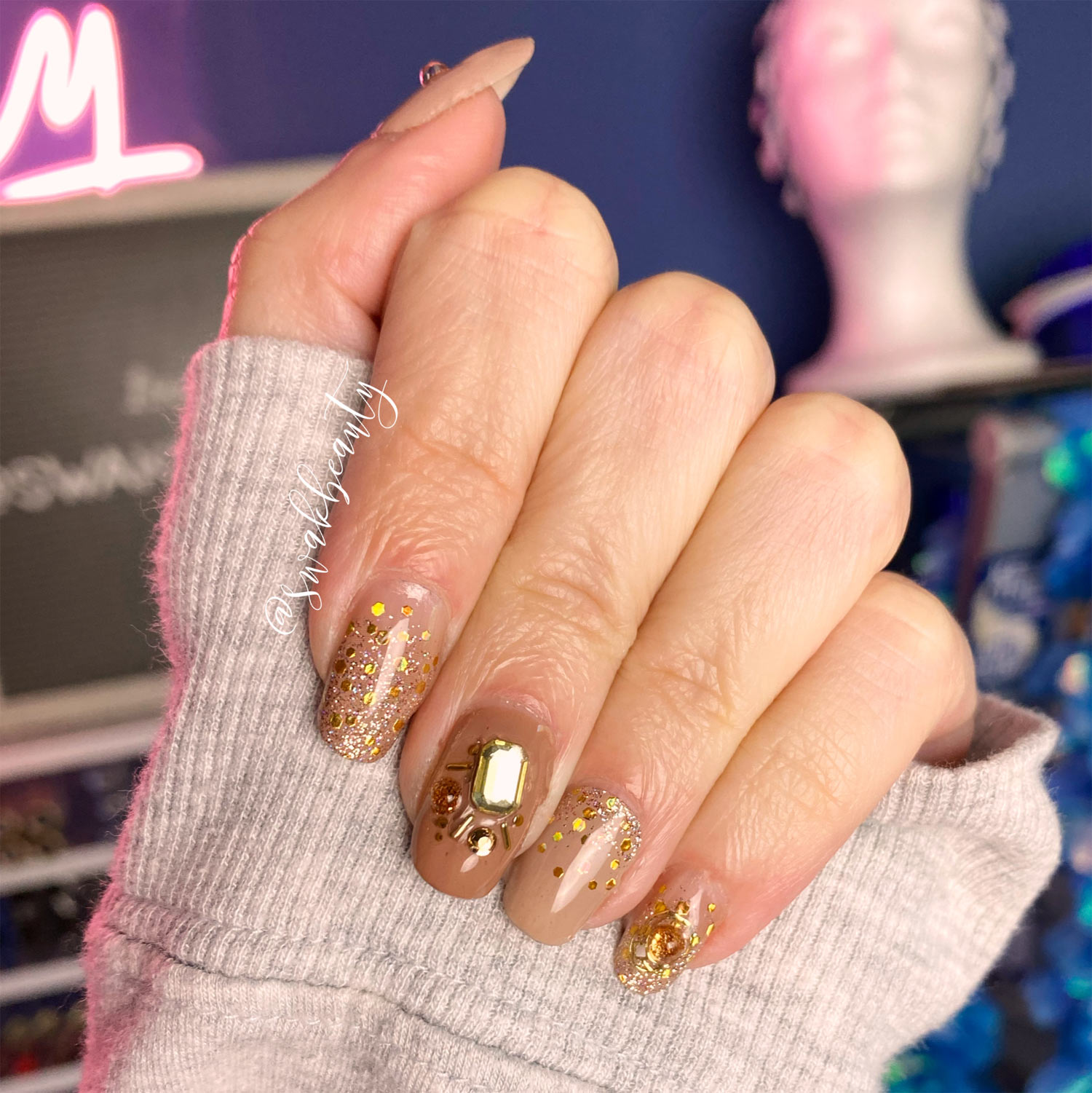 I'm absolutely LO-VING this new Dashing Diva set!! Style GVP240B is so stunning, I love the natural tone with mega watt bling!! It even has additional stick-on jewels that really take the look to the next level!
I had such great luck using the Aimeili Gel Polish builder base and Young Nails Stain Resistant Top Coat with the last set (my nails didn't turn purple AT ALL! #win) I used the same combo this time around and I LOVE how sturdy these jewels are – they aren't going ANYWHERE.
Removal of the last set was also super easy! 🙌 I love being able to enjoy gel nails without all the hassle of going to the salon, drills, expensive bills or the damage to my nails. I'm never going back!
Shop Dashing Diva
Shop Aimeili Builder Base
Shop Young Nails Top Coat