Purple Sapphire Shimmer on Lips!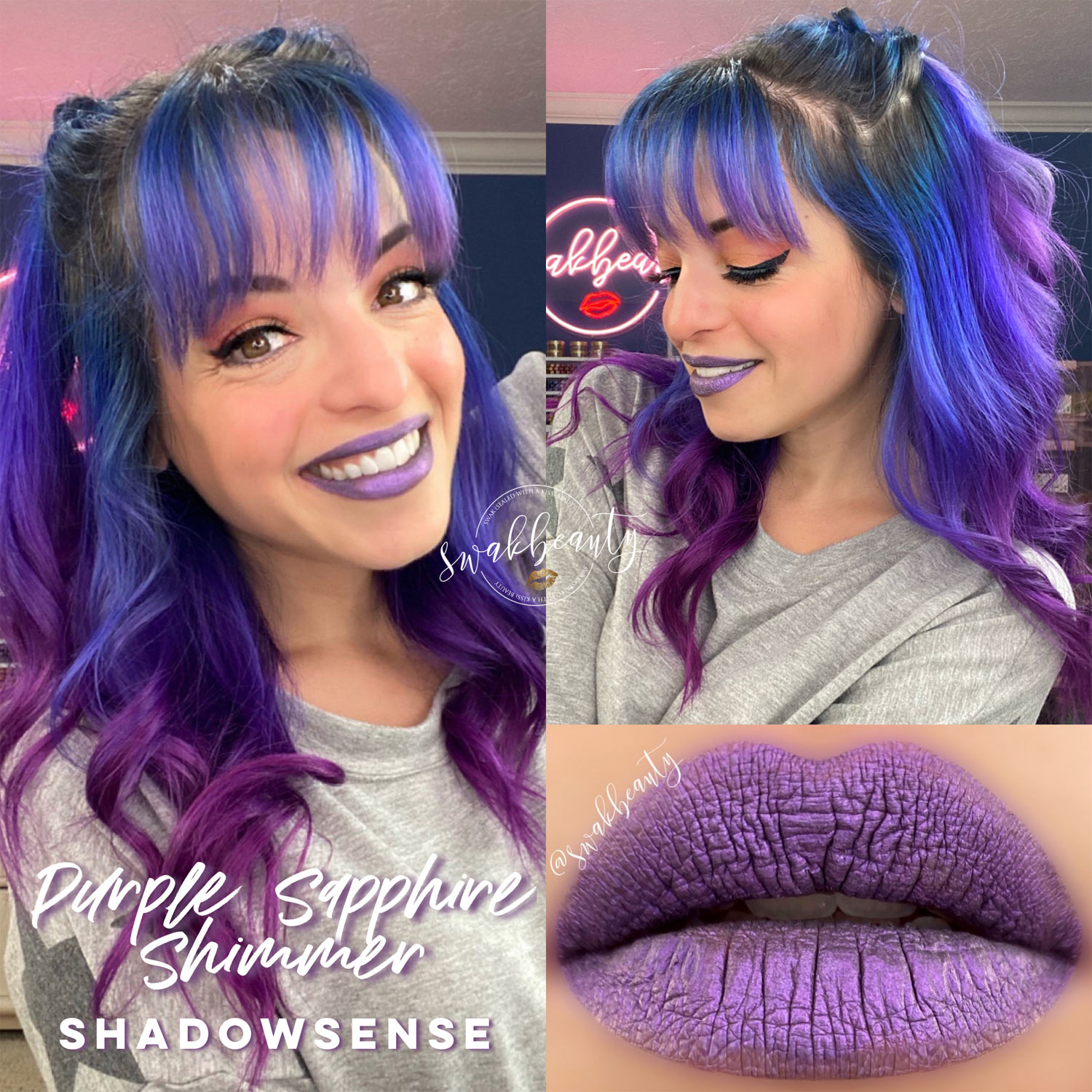 You guysssssss! 💜💜💜 Purple Sapphire Shimmer was SCREAMING to be put on my lips today, so I was more than happy to oblige 😆 I just LOOOOVE this medium purple tone!! The metallic finish looks absolutely stunning on the lips, don't you think? 😍
On my eyes, I'm wearing the entire Dripping Jewels Collection! I started with Purple Sapphire Shimmer on my lower lash line then I placed Pink Ruby Shimmer on my outer corner, Copper Rose on the main area of the lid, and finally finishing off with the addition of Pink Posey ShadowSense in my crease. I ADORE this look so much!