Welcome the Dripping Jewels Lip Collection!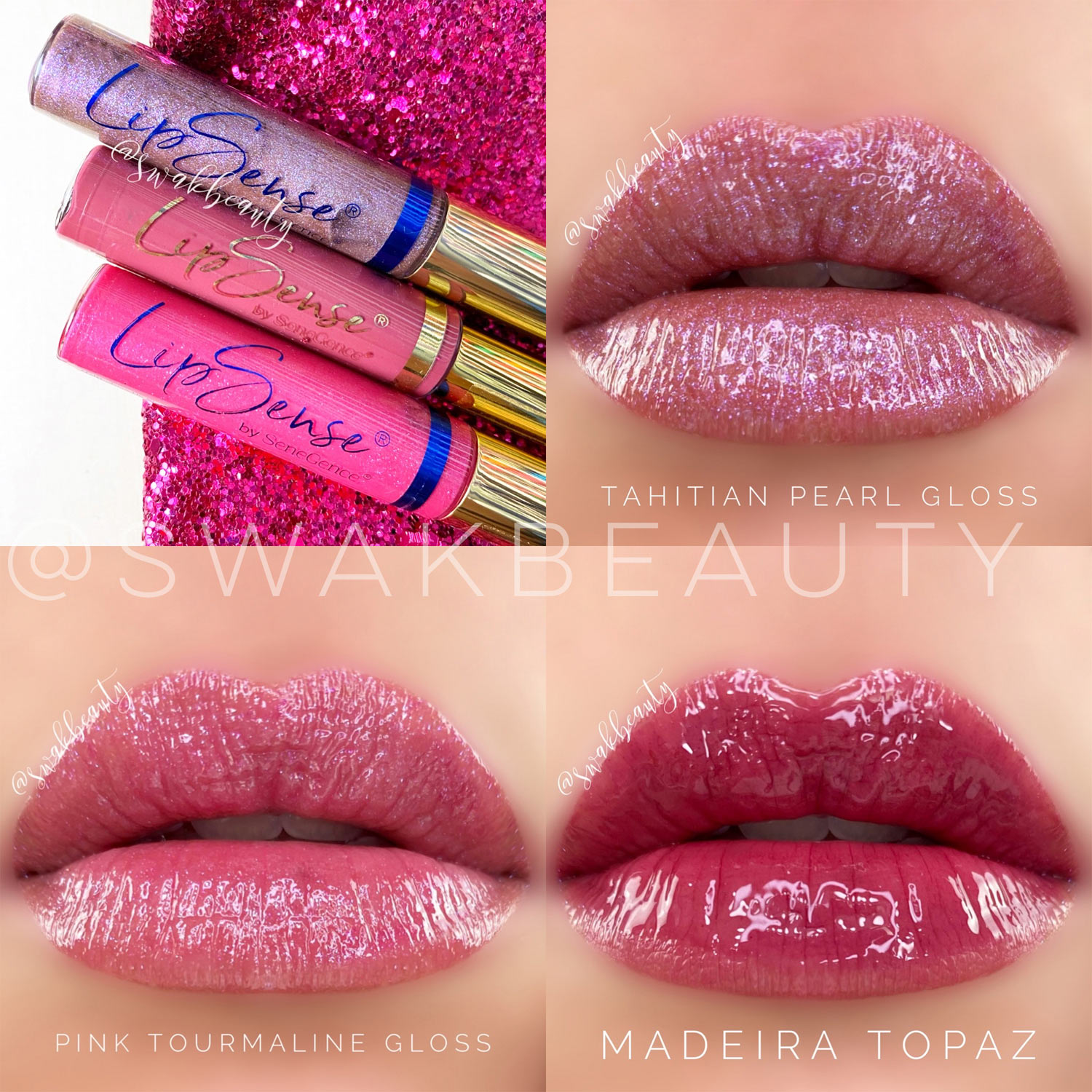 Today is SUCH A GOOD DAY, you guys! The NEW Dripping Jewels Lip Collection is IN THE HOUSE!! 💎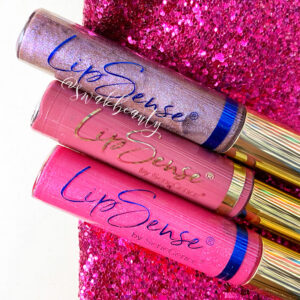 Wow. Just WOW, you guys! This set is STUNNING. First up, let me just say – I'm obsessed with the bag. 😂 But seriously, what's inside is even BETTER – these colors are AMAZING!
The RETURN of Tahitian Pearl is SO exciting!! It's such a beautiful mauve gloss, with luxurious green, blue, and violet glitter. It's SO special. I actually re-shot this gloss on my lips, even though I had done it previously The old pic wasn't bad, but didn't quite capture the intensity of this amazing shimmer – it needs more respect than that! 😂👏
Pink Tourmaline is waaaaay pretty, ladies! I love that the pink tone is vibrant, yet sheer. It's not loud, but still feels bright and fresh for summer! Plus, its iridescent glitter finish truly takes it to the next level!
Madeira Topaz is a great and VERY flattering medium pink with a neutral/warm undertone. This is such a stunner, and I love its Matte finish! It will be so fun to change up the look with both Tahitian Pearl and Pink Tourmaline Glosses, too!
Don't forget! When you snag the collection, you'll get a FREE Ooops! Remover AND the gorgeous pink ruby glitter bag, too! Colors are also available individually! If you want to snag your faves, just comment below, message me, or text the word ORDER to 937-249-0863 today!