Beautiful Bolds Scented Glosses are HERE!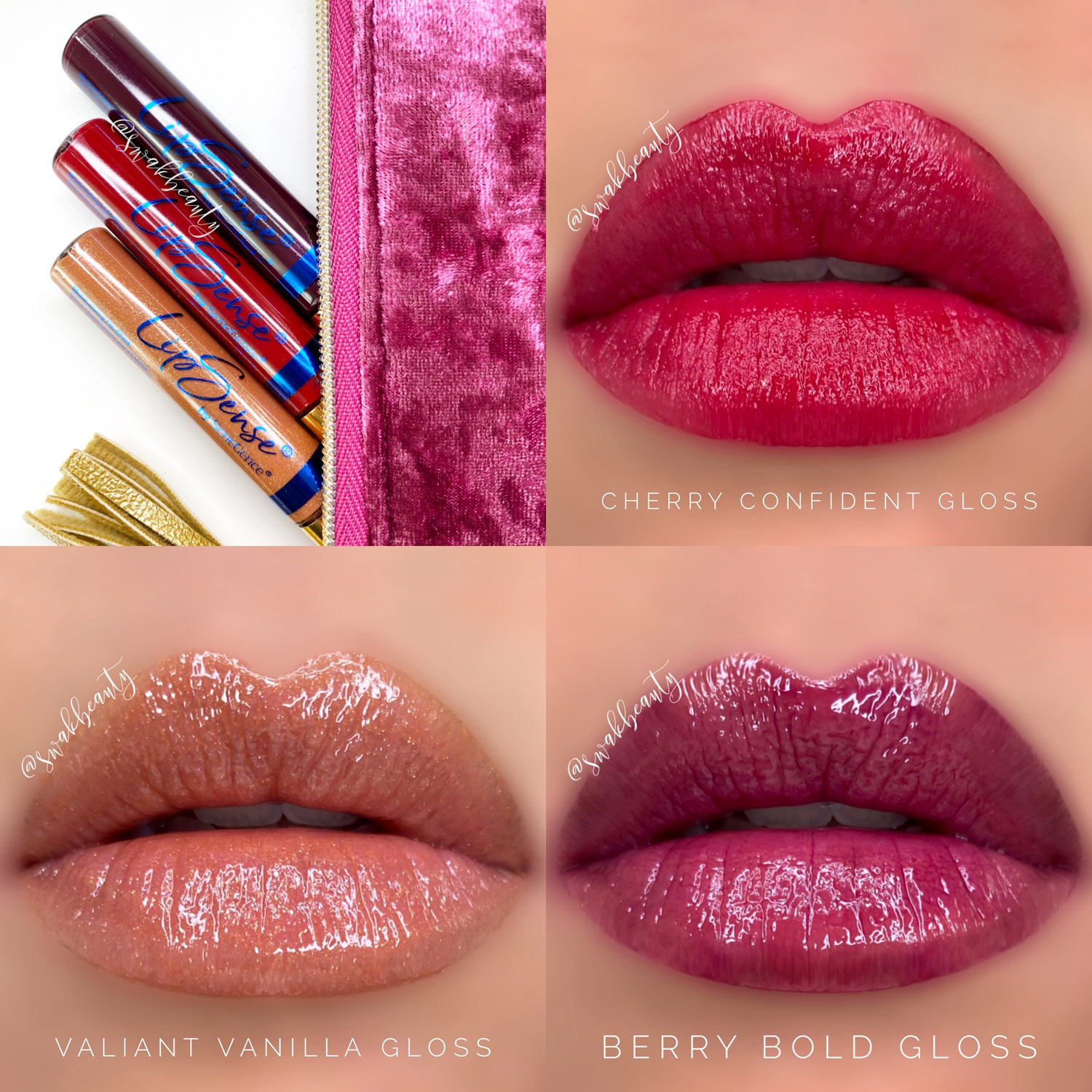 It's such an EXCITING day, because the Beautiful Bolds Scented Gloss Collection has arrived IN STOCK! I am absolutely AWE STRUCK with how gorgeous these glosses are in person – and how yummy they all smell! 😍
💗 Cherry Confident is a bold, showstopper red with a smooth satin matte finish and delicious bright cherry scent! I am IN LOVE with this shade, it is SO unique – just LOOK at that color density! YES, this is a GLOSS, ladies!
💗 Valiant Vanilla is a rich nude caramel with a sparkling gold glitter finish and an absolutely heavenly vanilla marshmallow scent. I will definitely be rocking this gloss ALL the time, it is so easy to wear, and yummy to boot!
💗 Berry Bold is a royal purple-plum with a smooth, glass-like finish and scrumptious juicy berry scent. This is a perfect shade for the fall season and beyond, and it smells so sweet!
The best part about this collection? These are special edition (0.2 fl oz/5.9 mL) sized tubes (the same size as our ShadowSense!) so they are perfectly giftable! Grab the set to get a FREE berry velveteen bag with gorgeous gold tassel! Glosses are also available individually.
Preorders for this collection, along with the other new Leaders releases, shipped out TODAY! I can't wait for you guys to get your hands on them! I have a FEW collections left in stock, but they are going fast! 🔥 Let me know ASAP if I can send one your way!