Super Plum Look of the Day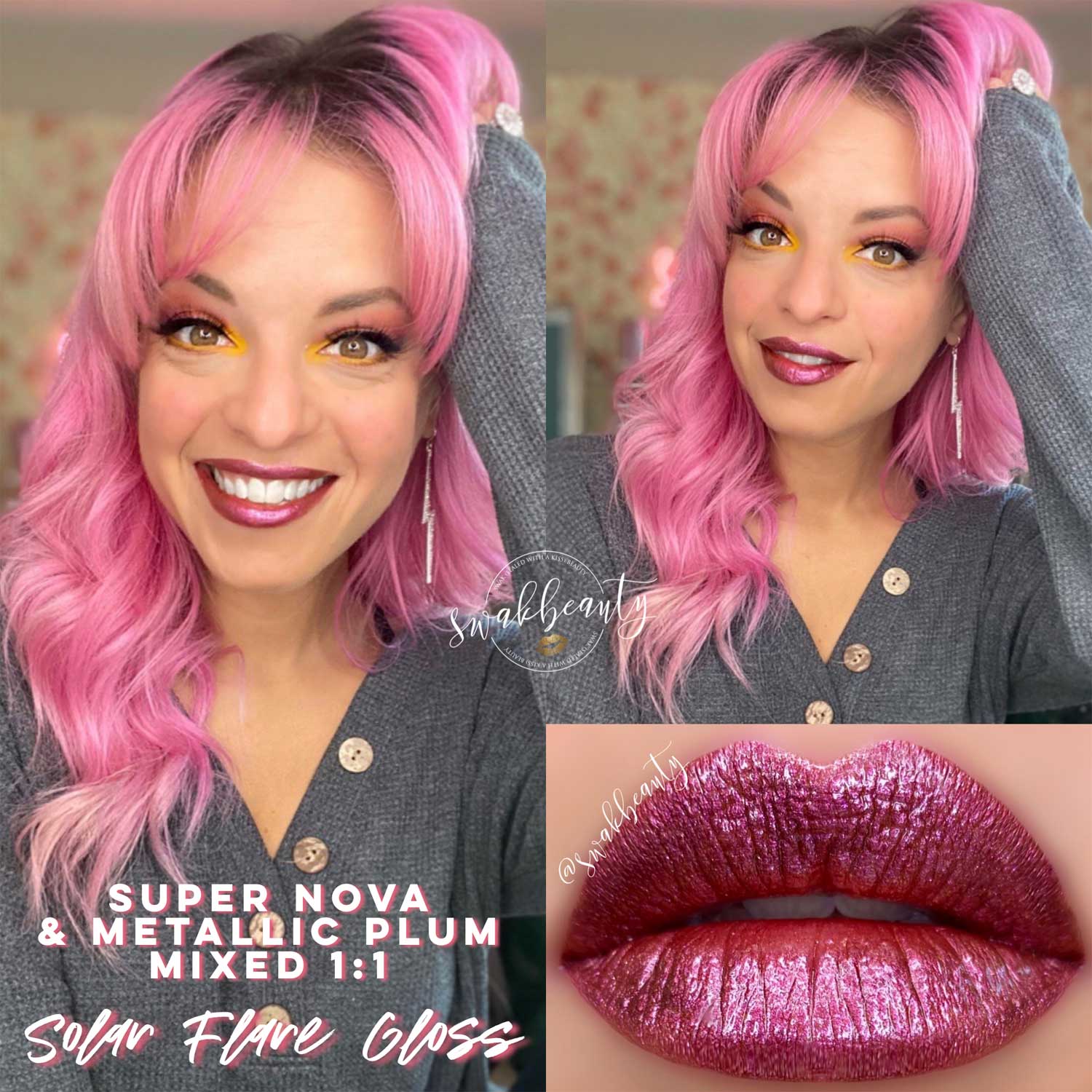 Hellooooooo Fall color gorgeousness, you guys! Today, I felt like playing in some color, and I'm just geeking out over this eye and lip look!
I really just can't get enough of Super Nova and Solar Flare from the Duochrome Lip Collection, either. You may have noticed I've been mixing with them nonstop! Today, I mixed Super Nova with Metallic Plum, before topping with Solar Flare – and wowwwwza – is this not the most beautiful mix ever?!
On my eyes, I'm wearing Yellow, Orange, Phoenix Shimmer (from the Duochrome Shadow Collection), Plasma Pink Shimmer and Plum Berry – its definitely a bold look, but I really find it so much fun!
Message me or text the word ORDER to 937-249-0863 to claim your faves today!