We Broke The Net (Again!)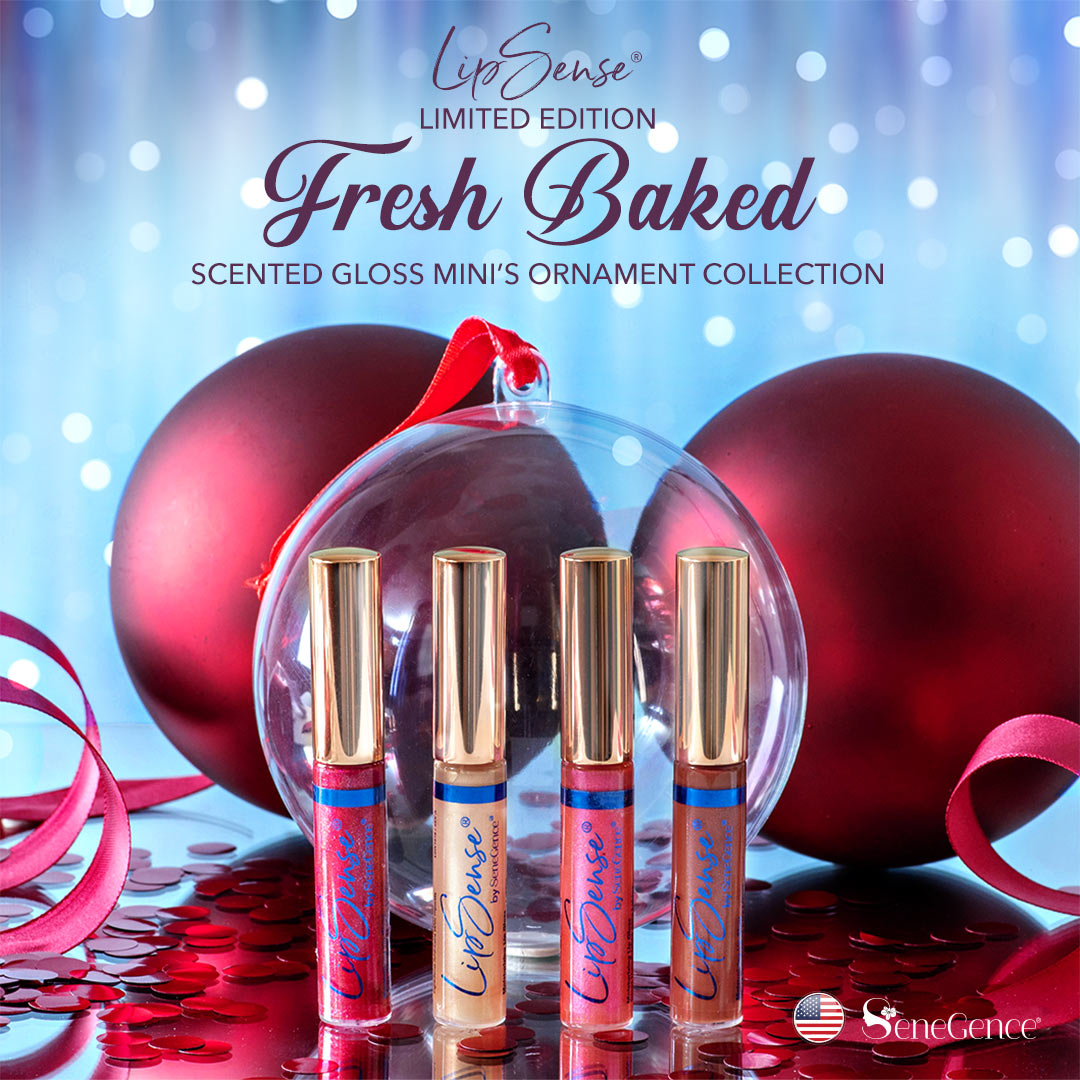 Well, it's true – we officially BROKE THE NET with these Mini releases! 😱 The hype over Mini Glosses is HUGE every single year, and now that there are Mini Shadows being released with them – WOWZA! The excitement is REAL, you guys.
⭐️ Limited Edition Holiday Glam MINI SHADOWS – our FIRST EVER MINI SHADOWS! This set of 3 gorgeous mini shadows comes in a festive clear star ornament. Our shadows are GAME CHANGERS, guys – smudge-proof, waterproof, with color that lasts all day. This a GREAT starter set of shadows, with shades you'll enjoy year-round. Only available as a set – love them all, or break them up for stocking stuffers. $40 for the set!
⭐️ Limited Edition Fresh Baked MINI GLOSSES! These are a best seller every single year – they smell SO delicious, and are the perfect size for gifting, as well as your purse! The set includes 4 yummy mini glosses (gift them or treat yourself!) and comes in a sweet clear round ornament. $40 for the set!
I secured the inventory for preorders, and I grabbed a HANDFUL of extras that are still available for claiming! I have a feeling they will go FAST, so don't hesitate to let me know how many you want! Order 2+ and get FREE SHIPPING!
Message me or text the word ORDER to 937-249-0863 to claim yours today. Kiss & Tell/website shoppers can shop the Shop SWAK Beauty link in my bio!