Gingersnap Champagne Look of the Day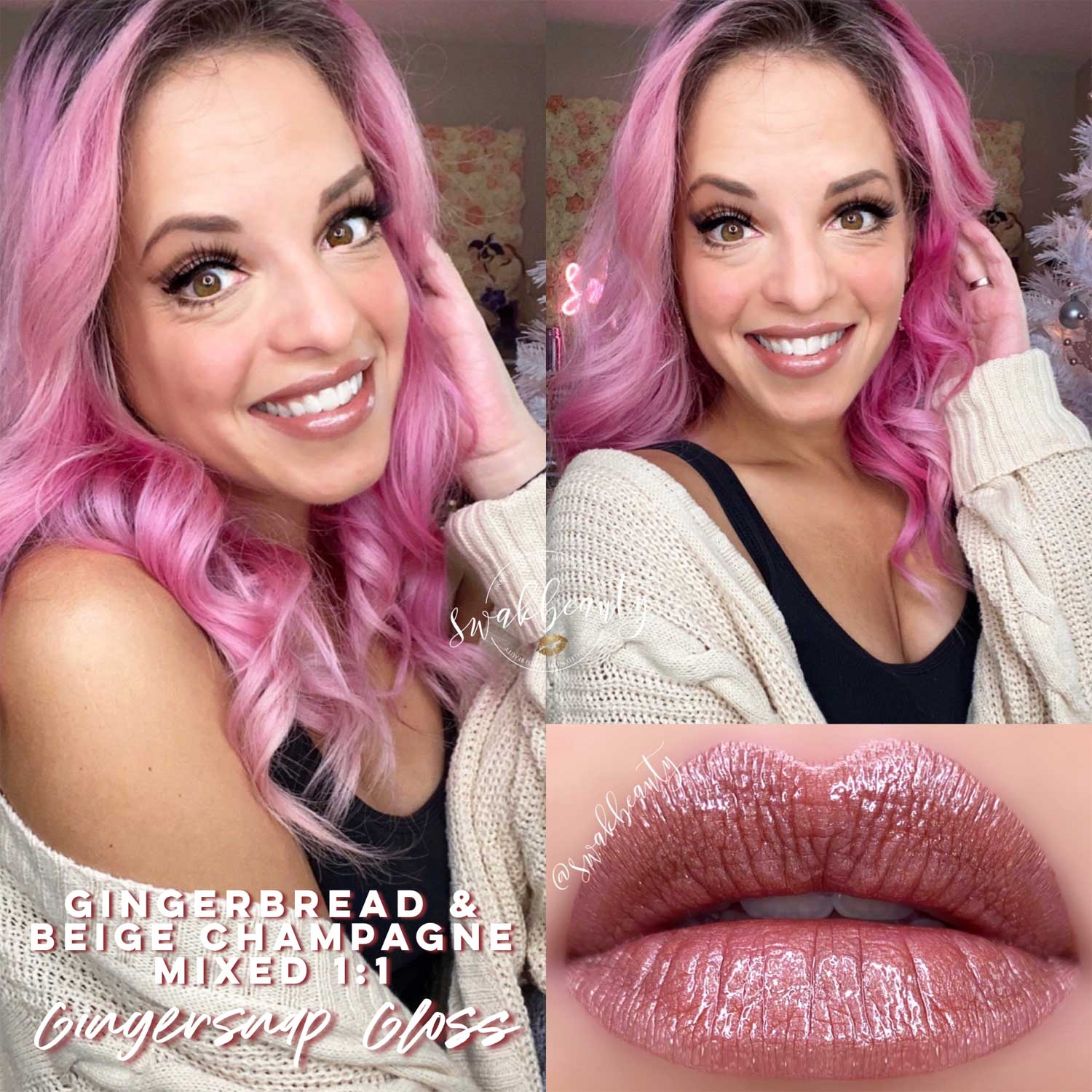 I'm a little behind on today's postings (new kittens in the house will do that!) First thing's first – I HAVE to share the details from yesterday's look!
I absolutely love how these colors all work together – they're giving me all the cozy holiday vibes!
On my lips, I'm wearing Gingerbread and Beige Champagne mixed equally, and topped with Gingersnap Gloss. I love this combo SO much, it's so frosty and beautiful!
For the eyes, I drew a cut crease with Hot Chocolate from the new Holiday Glam Minis, and used Celebrate Shimmer from the same collection on my inner corner. On the outer corner, I used another holiday fave, Candied Cocoa Shimmer, and then used Moca Java on my contour. I finished the look with Hot Chocolate again on my lower lash line, and Natural Tan on the waterline to open up my eyes a bit – and I'm really excited with the overall look! It's a bit messier than I had hoped for, but I still really like it!
Stay tuned – I have a special announcement coming shortly!