Ultra Intense Matte Comparison Swatches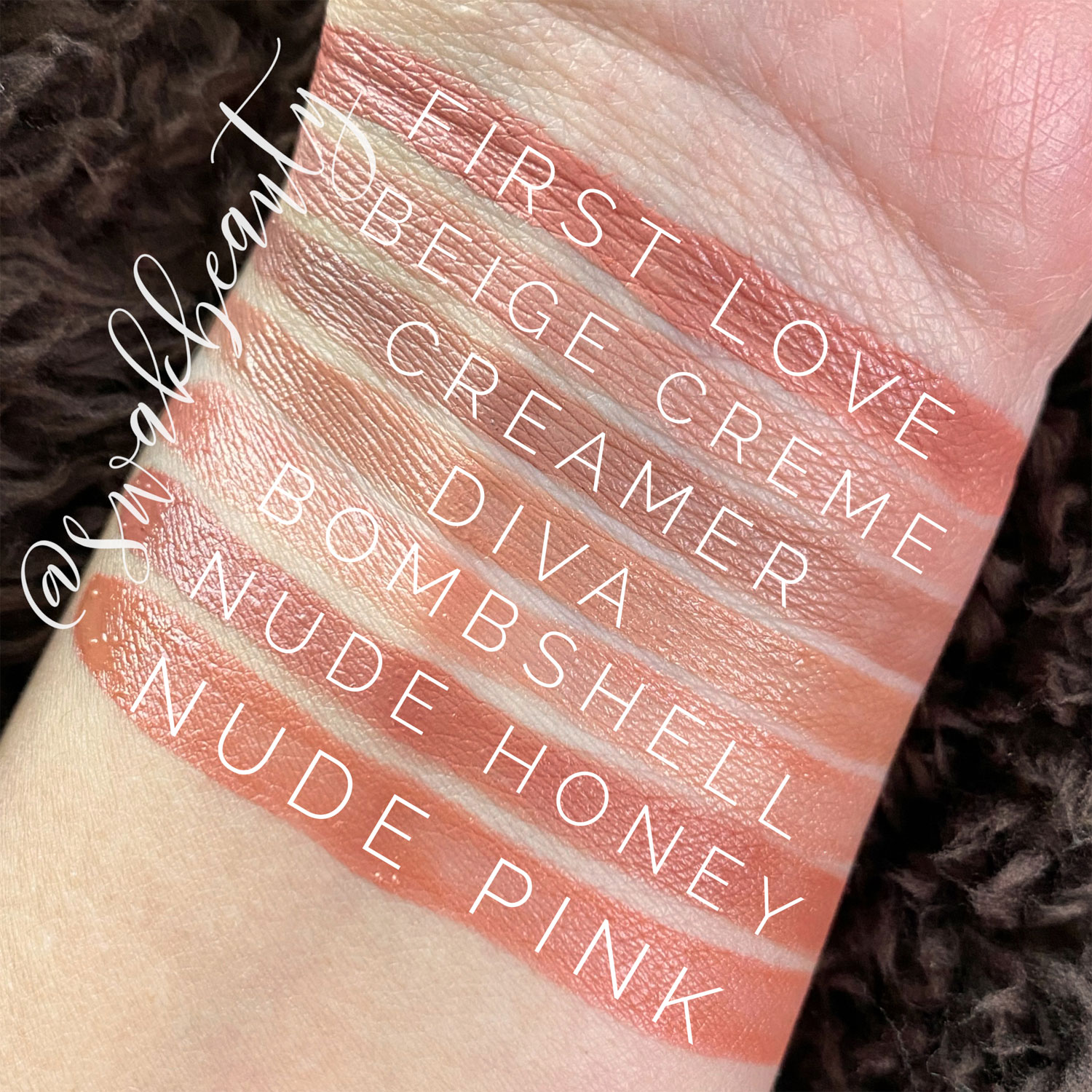 You guys! I'm loving these sets of comparison swatches for the new Ultra Intense Matte LipSense® Collection – they REALLY help to show just how unique (and stunning) these new colors are up close! As a trio, Boss, Diva and Extra (plus the coordinating Satin Matte Gloss) are PERFECT for nearly EVERY occasion on your calendar!
Boss is deeper than Berry, but lighter than Deep Burgundy. If you're a fan of Glam Doll, but want a less red, more berry option – you'll ABSOLUTELY LOVE Boss.
Extra is somewhere between Girlfriend and Earth. More pink than Earth, and less pink than Sassy Z. Fans of Sassy are going to NEED some Extra!
Diva is stunning! It packs more of a punch than Bombshell, while being slightly lighter than Creamer. More warm than Beige Creme, but less than both Nude Pink and Nude Honey. My neutral girls are gonna FLIP OUT over this shade! SO perfect to mix with, too!
These collections, as well as the individual colors, are in stock and ready to ship RIGHT NOW! Comment below, message me, or text the word ORDER to 937-249-0863 to claim your faves tonight!