Baby Blues Look of the Day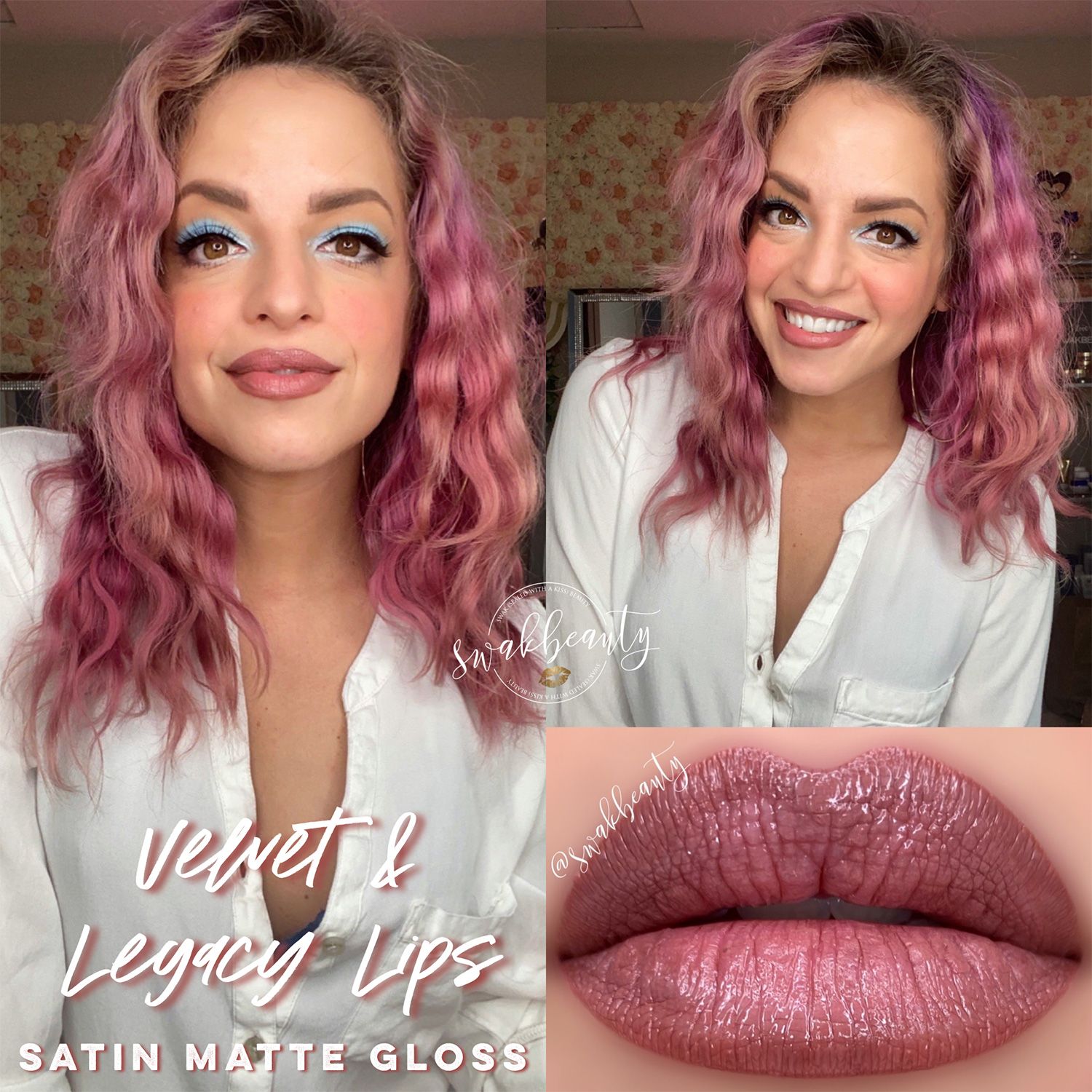 And just like that, I'm obsessed with baby blue 🤩 I've been seeing the color all over my feeds lately, so I knew I had to give it a shot! I find the key to making sure it doesn't give "Mimi from Drew Carey" is placement and balance. I used Blue and Snow ShadowSense to create the perfect shade of robin's egg blue, and applied it all over my main lid with a dense fluffy brush. I used Copper Rose, one of my favorite crease shades, in the contour to bring warmth and balance to the icy coolness. I also used a touch of Sea Glass Shimmer in my inner corner to create depth and a touch of shimmer, and Onyx on the outer portion of my lower lash line – I'm just in LOVE with how this turned out! 💙
On my lips, I'm wearing my new fave, Legacy Lips, in an ombré with Velvet – that's just been rereleased into the permanent line! I topped with Satin Matte Gloss, and I'm living for it!
I also had the chance to try out the new Peach Flush 🍑 Loose Powder for this look – and OMGYASSS it's the exact shade I've been dreaming of! It's a total dupe for Nars Orgasm Blush, and I think I need to hoard extras – it's a limited edition shade, and I never want to run out!! 🤩
Random thoughts… I watched Pretty Woman when it was on TV the other day and let me just say – I know that movie is FILLED with iconic 90s fashion – but the crisp white men's shirt with rolled up sleeves and tousled, curled hair is at the top of my list – and 100% the inspo I used for this outfit and hair combo 😂👏 #classic
🚨 I'm still taking names for Miss USA duo preorders! I'm STILL waiting on the final release to drop (any day now!) so let me know ASAP if you want to be added to the list! You'll be invoiced as soon as I'm able to secure you a set. Everything else you see is in stock and ready to ship!
Text the word ORDER to 937-249-0863 to place your order and/or be put on the wait list today!