Desert Sands Lip Combos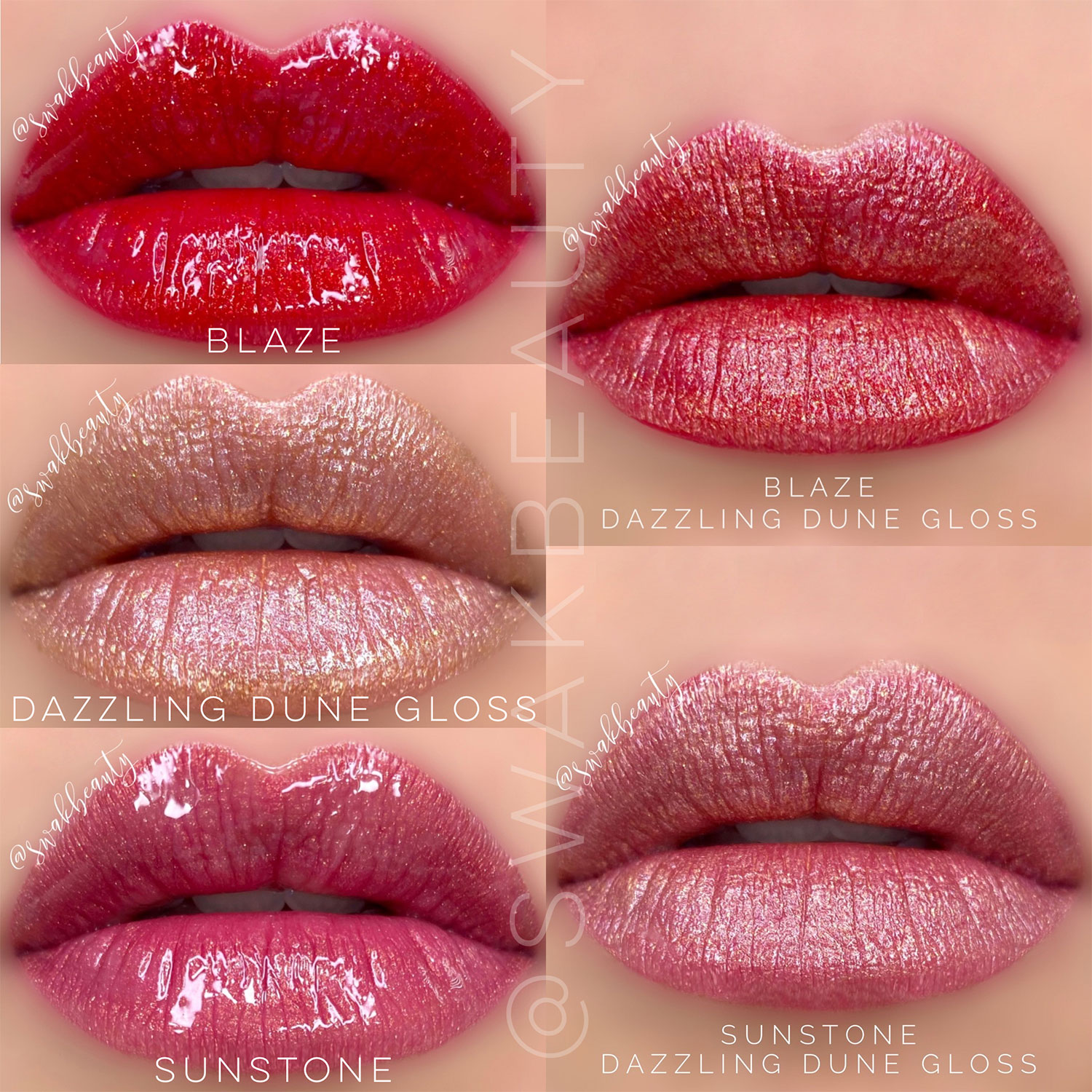 Gimme ALL the gorgeous Desert Sands combos, please!! 😍 As promised, here's both Blaze and Sunstone, paired with Dazzling Dune Gloss, all from your new favorite Summer LipSense Collection! 🏜
Blaze is up first! I can't get over this amazing bold hue. How STUNNING is it topped with Dazzling Dune?! I'm obsessed!
Next up is Sunstone! Wow, this color is already pure perfection to me – but topped with Dazzling Dune it's even more MAGICAL! This combo is screaming date night!
These are all in stock and ready to ship! Text the word ORDER to 937-249-0863 to start your order today!