Sugar Diva Look of the Day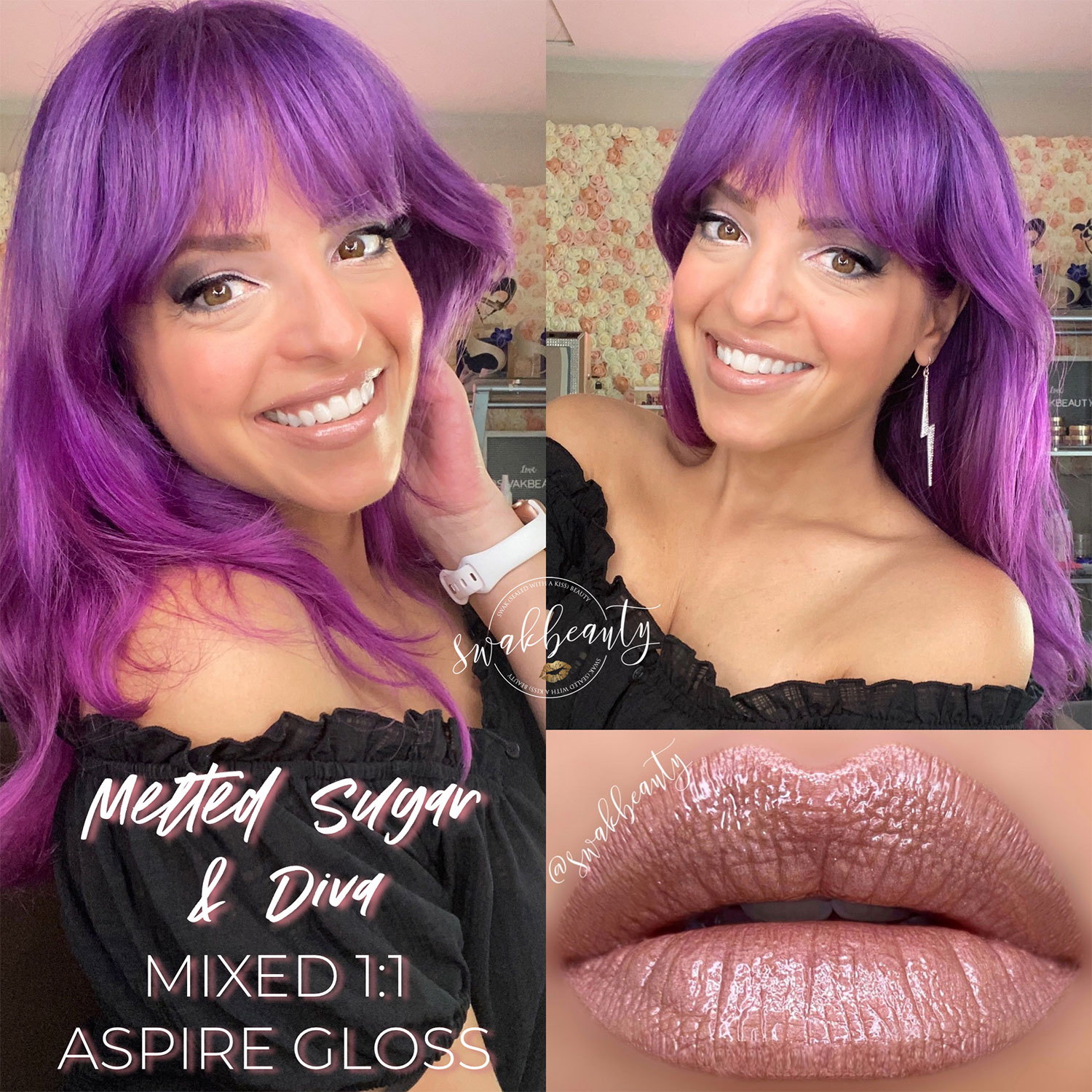 I know I'm a little late to experimenting with the new shadows, but I've been particularly itching to play with the Pink Storm Duo! It includes brand NEW Charcoal Shimmer, which I used on my outer corner to create a romantic smoky eye, along with Pink Frost ShadowSense in the main area of my lid. These contrasting shades work together SO well! I also used NEW Storm in my contour, along with Pink Opal Shimmer for an added touch of highlight on the inner corner and brow bone. I then finished the look with Charcoal and White EyeSense Eyeliner Pencils (both new and limited edition, too!) on the waterline to tie it all together and create a widened eye effect.
On the lips – YES, its ANOTHER Diva combo! #shocked You could say I'm truly obsessed 😆 I mixed it equally with Melted Sugar to create a stunning pale pink, very reminiscent of Pink Opal Shimmer used on the eyes. I topped the look with Aspire Gloss, which has become my new neutral go-to, hands down.
CLICK HERE TO SHOP MY CURRENT STOCK! Once you're done shopping, don't forget to click the 🛒 and fill out your details so I can send you an invoice! If you prefer, you can always message me directly, or text the word ORDER to 937-249-0863 to shop at your convenience.