Plum Cherry Look of the Day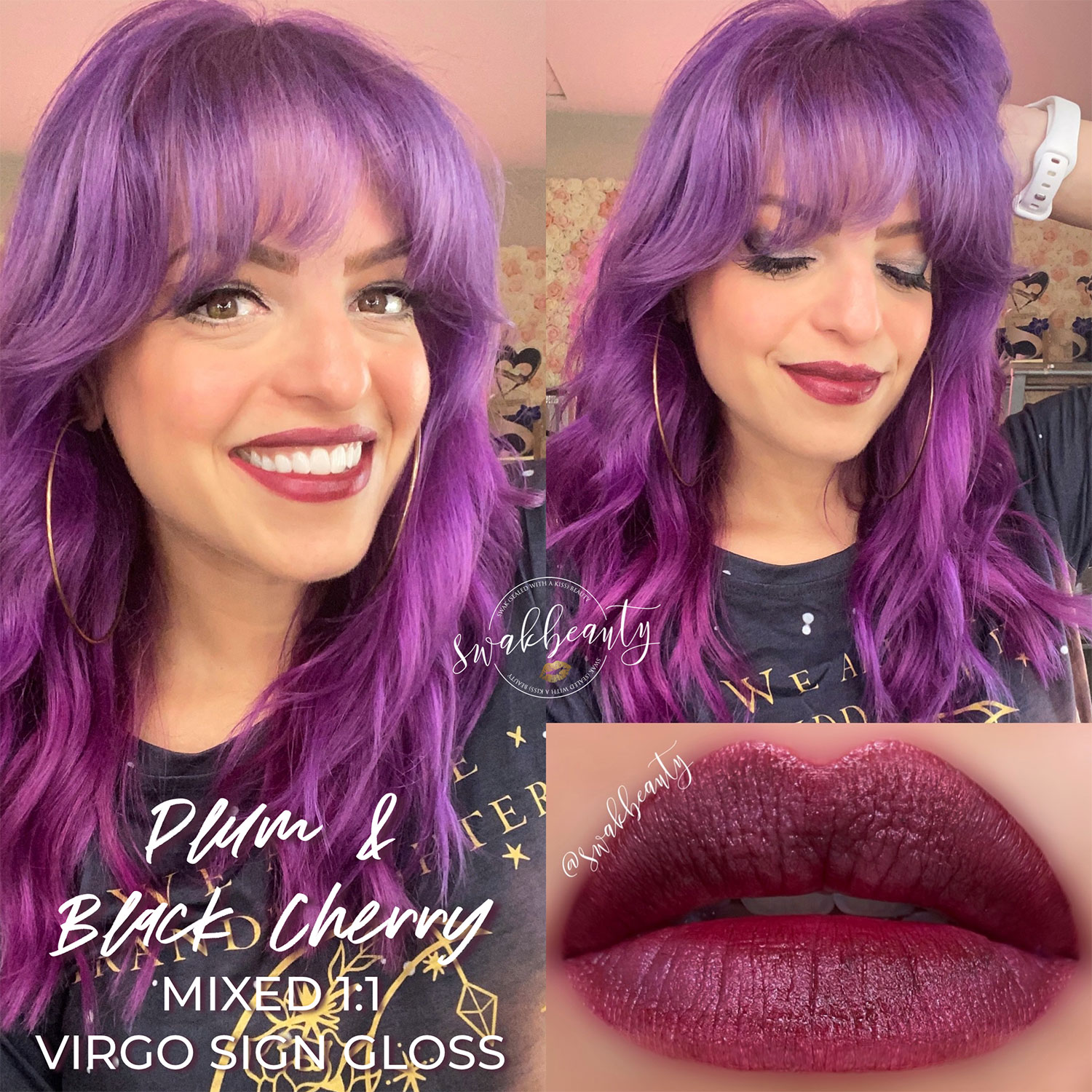 Diving deeper into fall vibes today with this oh-so "moody" look – I'm living for these rich, deep tones! 🌙
On my eyes, I LOVED using the new Charcoal Shimmer – which is for sure going to be a STAPLE in my arsenal (mental note to stock up on these before they sell out)! I used Charcoal on the main area of my lid, with Onyx blended into the outer corner to really smoke the look out. On my inner corner, I used Celebrate Shimmer (yes! I do have a HANDFUL of Holiday Glam ShadowSense® Minis Ornament sets left in stock!), which is one of my all-time faves for a shimmering medium tone. It really looks remarkable next to Charcoal 🤩
I finished the look up with White EyeSense® Pencil on my waterline to keep my eyes looking open and bright 🥰 This new fave in my routine has sadly JUST SOLD OUT with corporate – meaning I can't order ANY more into my inventory 😭 I do have FOUR left in my stock – first come, first serve – so RUN to my inventory claim form in my bio to snag yours ASAP!! 🏃‍♀️🏃‍♀️🏃‍♀️
On my lips, I premixed two of my vampy go-to's, Plum and Black Cherry, and topped the look with Virgo Sign Gloss. I LOVE what Virgo does with this beautiful mix – this is such a stunning matte lip for fall 😍
Here's everything else I used today!
Silk Primer
White Concealer under eye base
Translucent Powder to set under eye area
Medium-Deep CCTM
Light-Medium Concealer
Moca Java ShadowSense for contour
Moca Java & Rustic Brown SS on brows
Candlelight SS under eyes
Black LashSense VolumeIntense Mascara
Terra Cotta BlushSense
Bronze Glow Glowify
Everything listed is in stock and ready to ship! Click HERE to shop my stock, or text the word ORDER to 937-249-0863!