Leaders 2022 NEW RELEASES!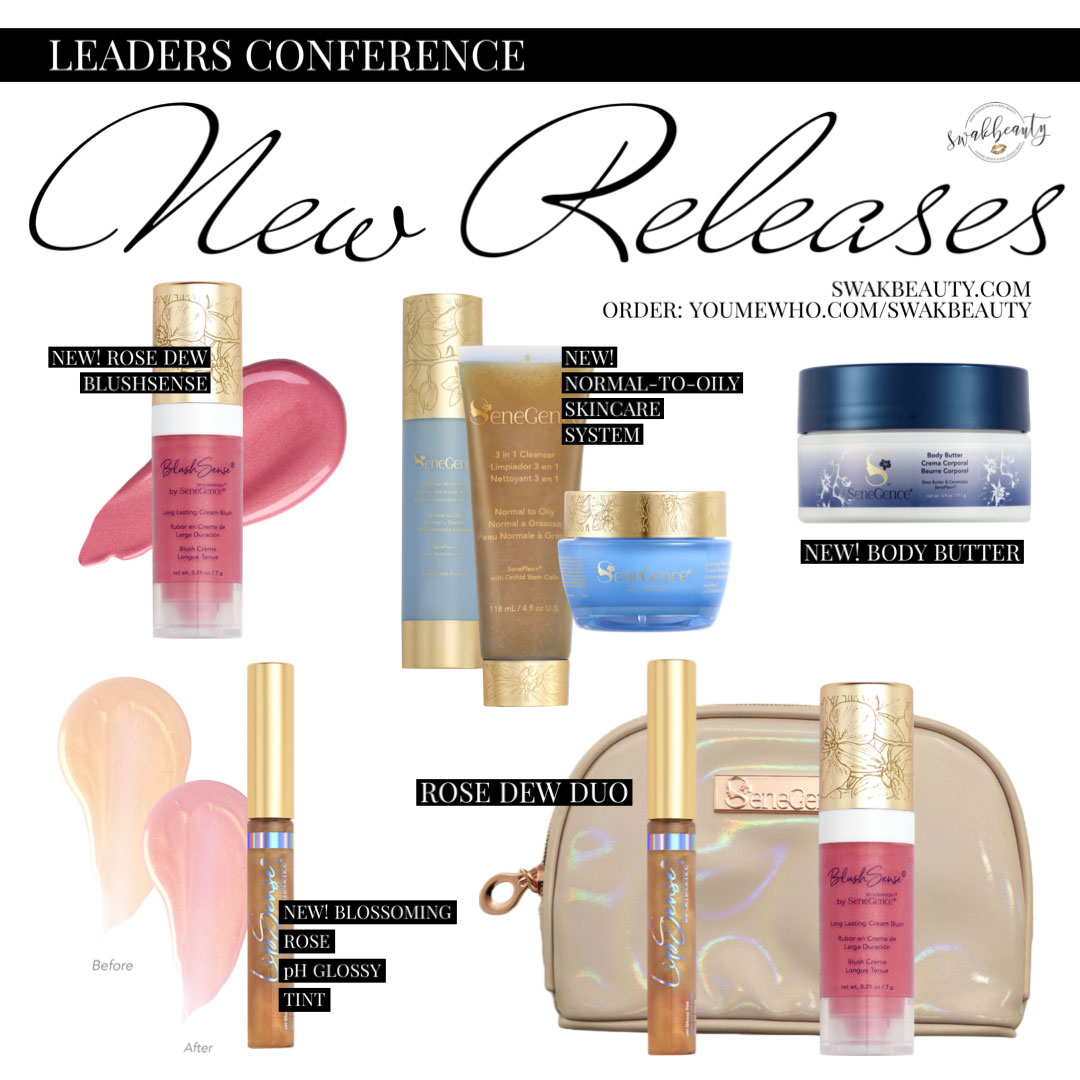 Oh my goodness, you guys! These NEW PRODUCT DROPS are worth the wait! 🤩 There's a gorgeous new lip and blush duo, a reformulated body care fave, plus the skincare so many of you have been waiting for! 🥳👏
First up – the ROSE DEW DUO! 🌹💦
Featuring a NEW shade of pH Glossy Tint, which adapts to your lip tone with pH adjusting technology, and a gorgeous glowing shade of BlushSense®.
• Blooming Rose pH Glossy Tint starts as a subtle, clear pink, and blooms into a custom, medium pink, with a stain that lasts beyond the gloss.
• BlushSense in Rose Dew is a versatile, medium pink with a champagne gold shimmer.
Colors are available individually and as a collection. Grab the duo to get a FREE Nude Bag! 🎁
Next, one of my most used body care products has had an exciting reformulation!
The NEW Body Butter is formulated for EXTRA dry areas in need of intense hydration – our most emollient body moisturizer yet! This luxurious Body Butter will melt into your skin, leaving it feeling deeply restored. 💆‍♀
And in one of the most highly requested launches of the season – the NEW Normal to Oily Skincare line is HERE! 💦
💧 3 in 1 Cleanser: An exfoliating gel that gently removes built-up oil, dirt, and other impurities. Leaves your skin feeling smooth and refreshed, with a radiant glow.
💧 Daytime Moisturizer: A lightweight formula with anti-aging actives that help balance moisture levels. Revitalizes skin for a firmer-looking complexion.
💧 Evening Moisturizer: Helps to promote a firmer-looking complexion while re-finishing the skin's surface. Helps to minimize the appearance of enlarged pores and fine lines + wrinkles.
I'm excited to say ALL of these new products are available for preorder RIGHT NOW! Click HERE to claim!