NEW! Scorpio Sign Gloss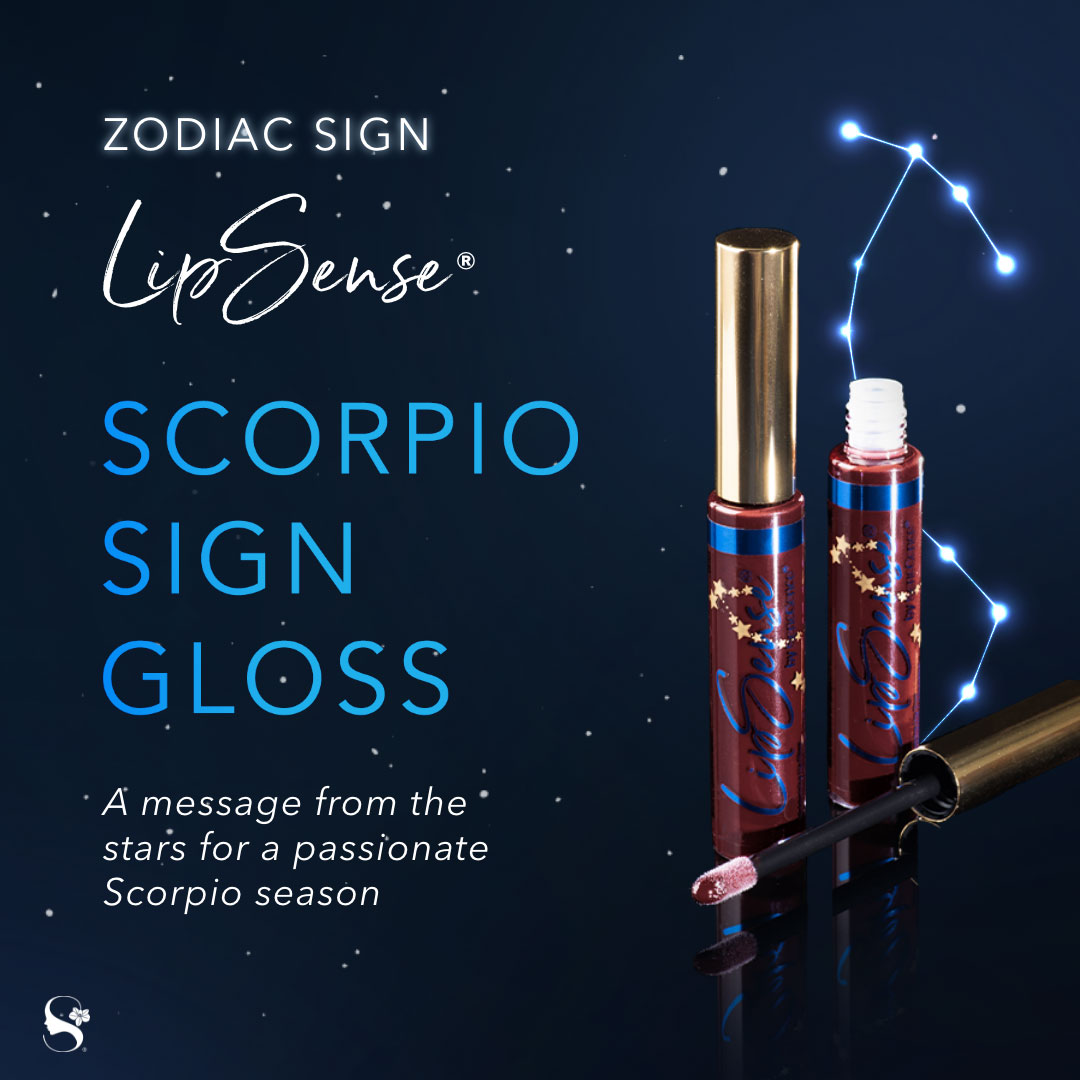 NEW ZODIAC GLOSS: ♏ Scorpio Sign Gloss ♏ is officially ready for preorder RIGHT NOW! So many of you have been waiting for this gorgeous gloss, and I'm SO THRILLED that it's even more gorgeous than I had hoped for! 🤩
Element: Water 💦
Symbol: Scorpion 🦂
Rule in this deep maroon tinted gloss with a glossy finish. This sultry shade designed with a Scorpio constellation-themed label, reflects the ambitious and enticing nature of Scorpios.
Scorpios are fiercely loyal and determined individuals. If your birthday falls between October 23 – November 21, your bold and enigmatic personality brings an intensity to the connections you make with others.
Scorpio is the 1️⃣1️⃣th Zodiac Sign Gloss to be released as part of the limited-edition Your Zodiac Sign Gloss Collection that follows the horoscope calendar. Also available in my stock are Aries, Gemini, Cancer, Leo, Virgo & Libra! Capricorn, Aquarius, Pisces and Taurus are all SOLD OUT – so DON'T WAIT to snag your faves ASAP! 🏃🏻‍♀️🔥 And YES – Scorpio Gloss IS included in the Spooky Sale running through the end of the month! 🎃
Scorpio Gloss is available for claiming/preorder RIGHT NOW! You won't find this on my SeneSite YET – it's ONLY available when I invoice you – for now! 🤫🤫🤫🤫
➡️ Click HERE to claim your Scorpio Sign Gloss preorder now! Just click "LINE UP" to be added to the preorder list and fill out your details, and I will send you an invoice ASAP! You can also message me, or text the word ORDER to 937-249-0863 to claim!
After Scorpio, there's only 1️⃣ MORE gloss in the Zodiac Sign Gloss Collection left to go -oh my gosh!! I can't believe it!!
Who's collecting them all?! 🙋‍♀️🙋‍♀️🙋‍♀️