Candy Cane Girl II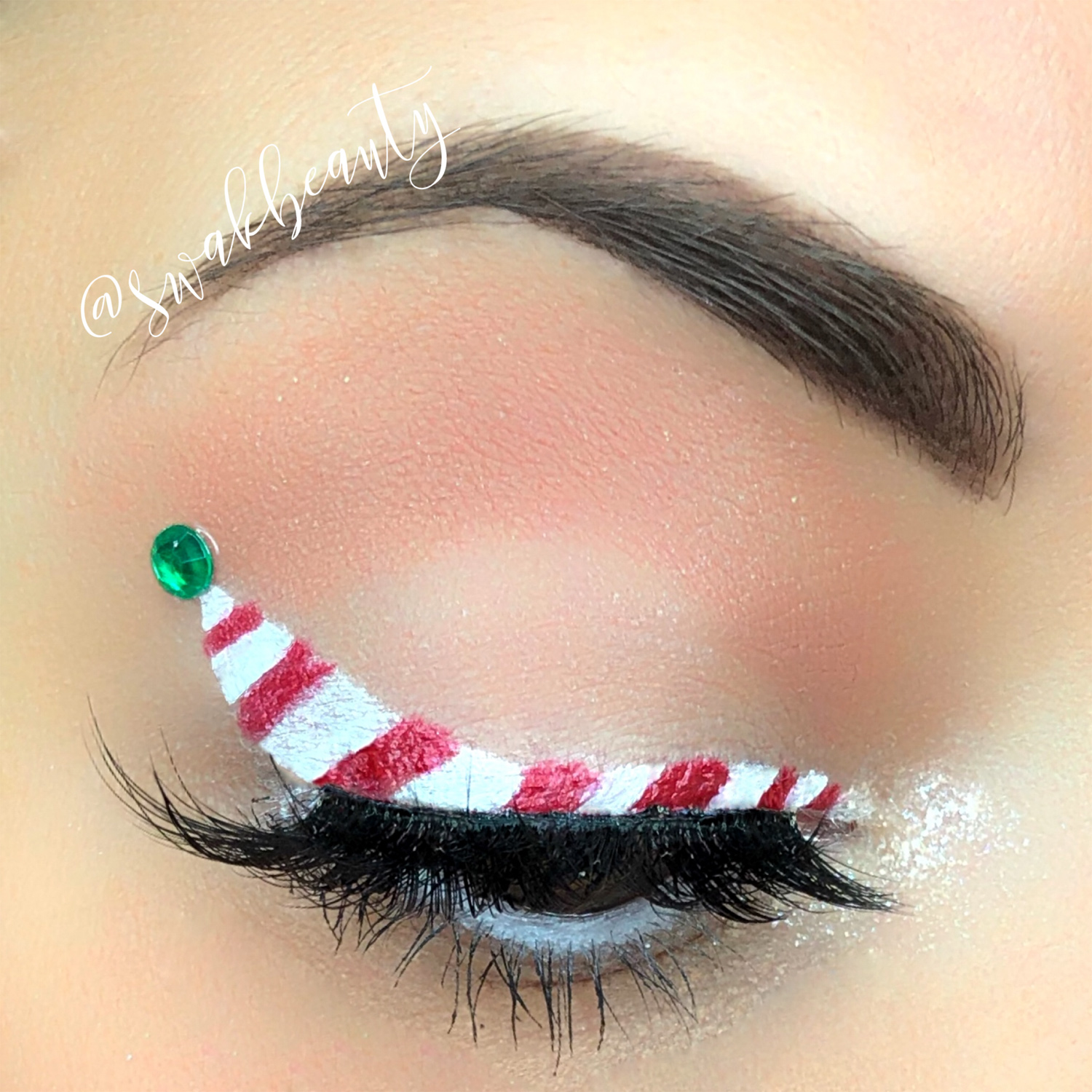 It's not often that I want to revisit a look entirely – but this Candy Cane eyeliner from last year has always been one of my favorites, and I wanted to give it another go this year to see how "far" my technique has come!
What could be a better color for my Candy Cane stripes than Candy-Cane LipSense?! As always, when applying LipSense near the eyes, you will want to allow for some evaporation time before application, to avoid any burning as there is cosmetic grade alcohol in LipSense. A few seconds should do the trick, but still – proceed with caution!
When applying precise looks like this one, I recommend the use of a tiny nail art brush for the fine details! It makes life a lot easier – trust me!
I don't think any other lip is just as perfect for this look than Candy-Cane LipSense! Silver Glitter Gloss adds just the right amount of festive bling, add a rosy Cherry cheek, and this look is complete!
Here's everything you need for this look!
💋 Silk Pore & Wrinkle Minimizer
💋 Medium CCTM & Medium Concealer, Mixed
💋 Moca Java ShadowSense as contour
💋 Bronze & Cherry BlushSense
💋 Medium Concealer on Blemishes
💋 Candlelight ShadowSense as eye base & concealer
💋 Snow ShadowSense as Candy Cane base & on waterline
💋 Candy-Cane LipSense as Candy Cane stripes
💋 Pink Posey ShadowSense as transition
💋 Glacier Glitter ShadowSense on inner corner
💋 Rustic Brown ShadowSense on brows
💋 Black LashSense VolumeIntense Mascara
💋 Candy-Cane LipSense
💋 Silver Glitter Gloss
💋 Green jewel at eyeliner point
💋 Kiss Beauty Products Lash Couture Faux Minx Lashes in Gala