MOTD – Hurricane Kisses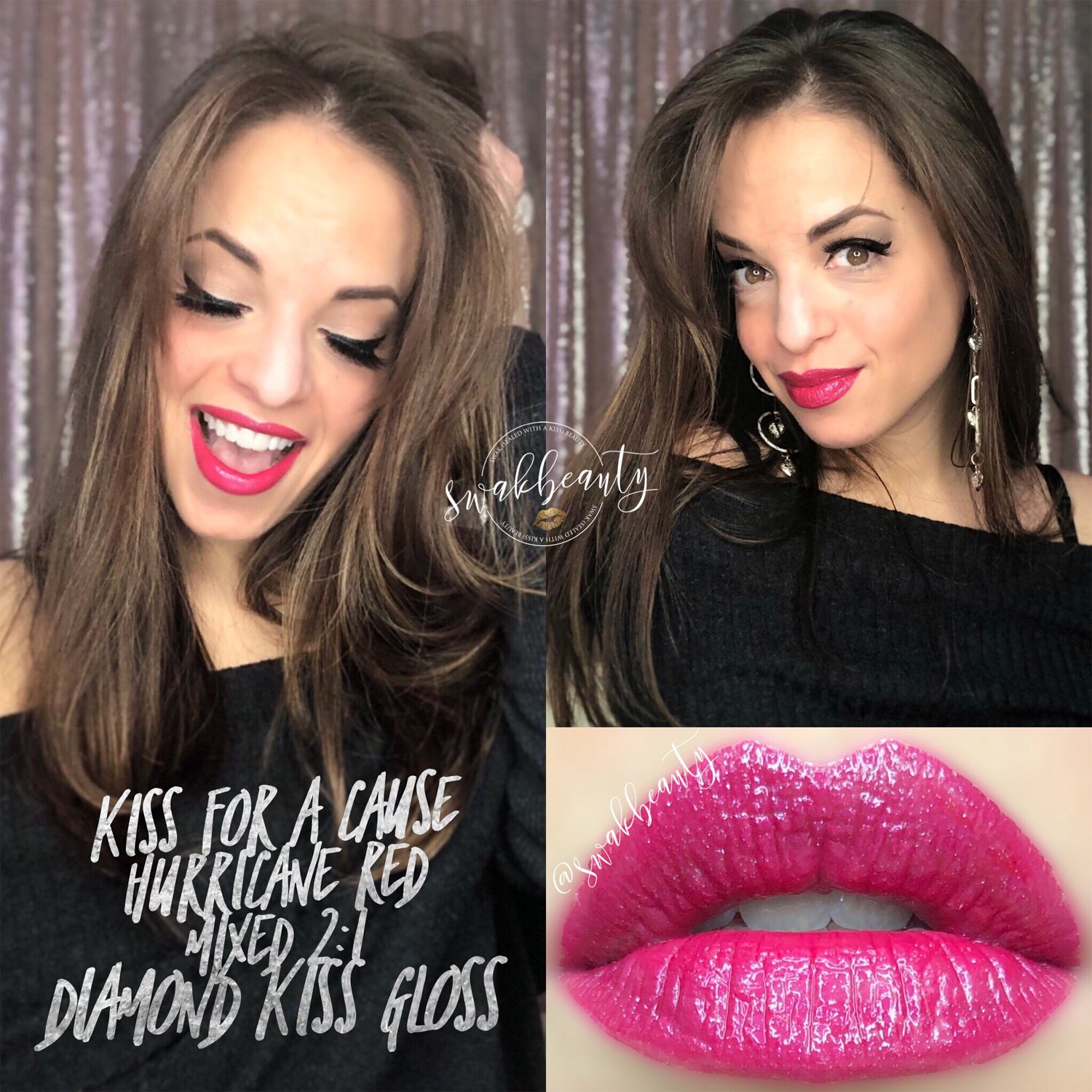 Two MOTD posts, back to back – is this real life?! Yes, it's true! I just had to do another MOTD post today to show off this KILLER pink lip. I'm still 100% on the pink train, and today's hue feels SO special.
Kiss For A Cause and Hurricane Red mix together so beautifully to create this gorgeous candy pink/red, and I love how Diamond Kiss Gloss adds just the right amount of sparkle to finish this sweet look off.
Sandstone Pearl Glitter, Moca Java and Smoked Topaz ShadowSense create a beautiful trio on the eyes today, providing a hint of smokiness without being over the top. If I was wearing this look for date night or Valentine's Day, I would definitely bump up the smokiness with Onyx ShadowSense and add more layers for added drama!
Here's everything you need for this look!
💋 Silk Pore & Wrinkle Minimizer
💋 Medium CCTM & Dewy MakeSense Foundation, Mixed
💋 Moca Java ShadowSense as contour
💋 Bronze & Cherry BlushSense
💋 Medium Concealer on Blemishes
💋 Candlelight ShadowSense as eye base & concealer
💋 Sandstone Pearl Glitter, Moca Java & Smoked Topaz ShadowSense on eyes
💋 Rustic Brown ShadowSense on brows
💋 Black EyeSense as eyeliner
💋 Black LashSense VolumeIntense Mascara
💋 Kiss For A Cause & Hurricane Red LipSense, mixed 2:1
💋 Diamond Kiss Gloss
💋 Kiss Beauty Products Lash Couture Faux Minx Lashes in Gala