GRWM/MOTD – Girlfriend LipSense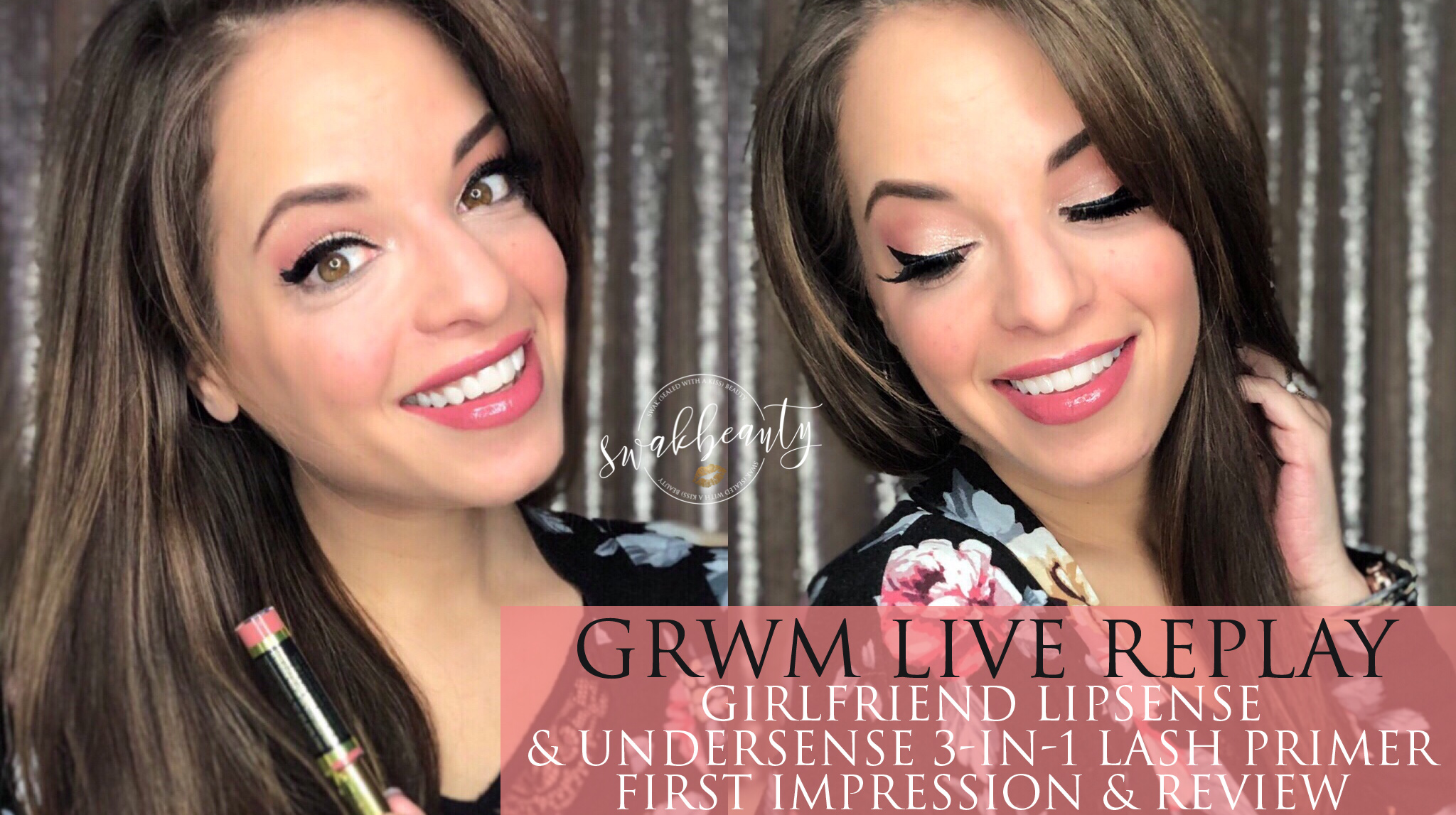 I am so excited to finally share Girlfriend LipSense with you all! Oh my GOODNESS this color does NOT disappoint… at all! It just may be the most naturally flattering LipSense color I've ever seen. It's the perfect matte neutral pink, and it looks amazing on every skin tone!
Yesterday, I went live on my Facebook Page to demonstrate Girlfriend for the first time! If you want to watch me create this look from start to finish, you can watch the replay below! I share some FUN new tricks on EyeIlluminator that are totally worth the watch, as well!
In addition to demoing Girlfriend, I also used the new UnderSense 3-in-1 Lash Primer for the first time yesterday, and WOW – I am so impressed. The new formula is fabulous – it adds density and thickness, while keeping my lashes feather smooth all day long.
Here's everything you need for this look!
💋 Silk Pore & Wrinkle Minimizer
💋 Medium CCTM & Dewy MakeSense Foundation, Mixed
💋 Moca Java ShadowSense as contour
💋 Bronze & Terra Cotta BlushSense
💋 Medium Concealer on Blemishes
💋 EyeLuminator & Candlelight ShadowSense under eyes
💋 Sandstone Pearl Glitter, Shell Glitter & Pink Posey ShadowSense on eyes
💋 Rustic Brown ShadowSense on brows
💋 Black EyeSense as eyeliner
💋 Black EyeSense pencil on waterline
💋 Black LashSense VolumeIntense Mascara
💋 Girlfriend LipSense
💋 Glossy Gloss
💋 Ardell Beauty Studio Effects Demi Wispies Lashes