MOTD – Champagne All Day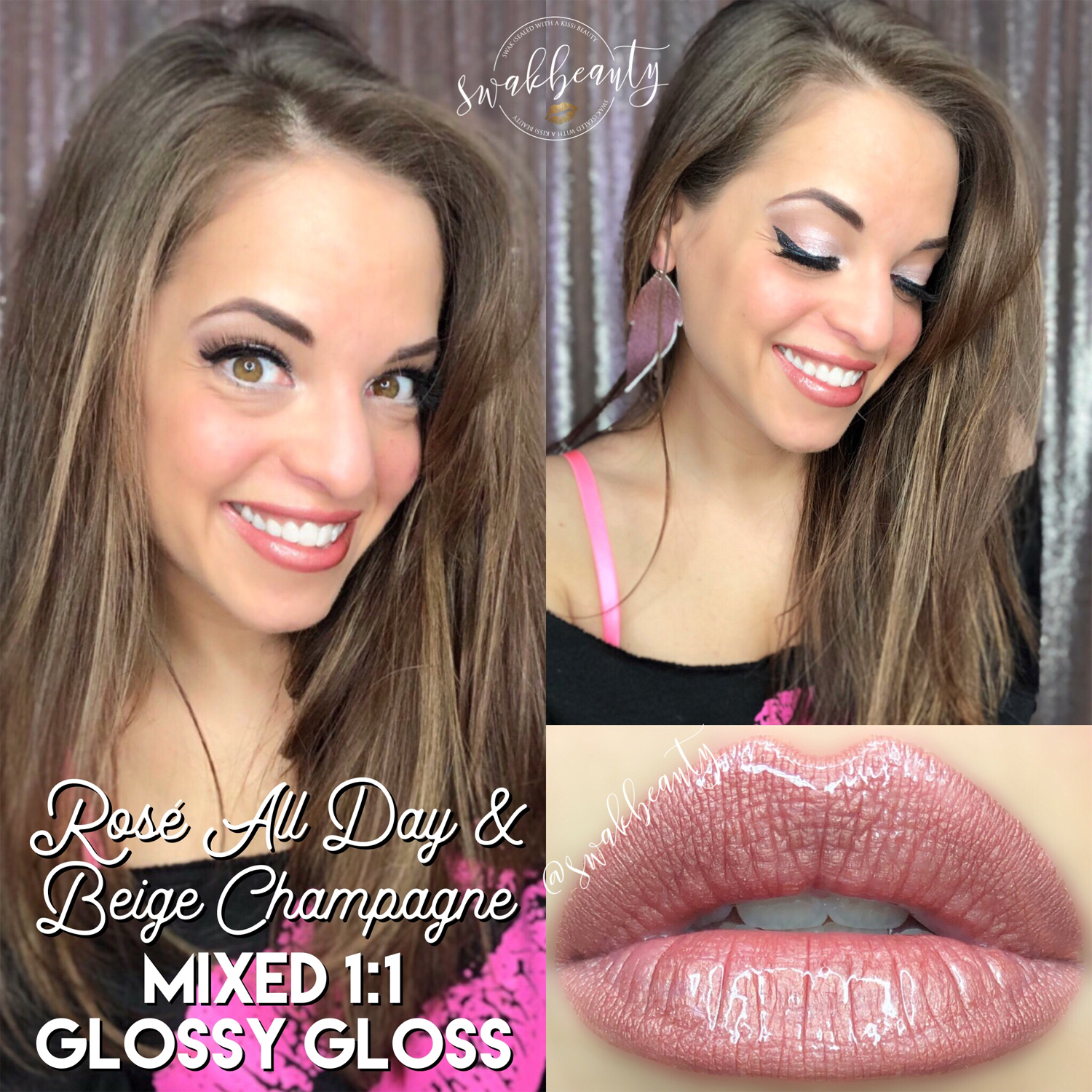 A neutral and oh-so shimmery lip is the perfect recipe for this cold and gloomy Ohio day!! Rosé All Day LipSense has quickly risen to the top of my favorite colors to mix with, and I've been itching it pair it with another shimmering favorite, Beige Champagne. I absolutely ADORE these results, and will be re-wearing this combo many times in the future – I already know it!
I wanted a similar vibe for the eyes today, so I amped up the shimmer factor with Pink Opal Shimmer and Candied Cocoa Shimmer, while using Moca Java as a transition, and Snow on my waterline to give my eyes a more awake and open look – one of my favorite tricks!!
Here's everything you need for this look!
💋 Silk Pore & Wrinkle Minimizer
💋 Medium CCTM & Dewy MakeSense Foundation, Mixed
💋 Moca Java ShadowSense as contour
💋 Bronze & Terra Cotta BlushSense
💋 Medium Concealer on Blemishes
💋 EyeLuminator and White/Medium Concealers, Mixed under eyes
💋 Pink Opal Shimmer, Candied Cocoa Shimmer & Moca Java ShadowSense on eyelids
💋 Snow ShadowSense on waterline
💋 Rustic Brown ShadowSense on brows
💋 Starry Sky EyeSense as eyeliner
💋 UnderSense 3-in-1 Lash Primer
💋 Black LashSense VolumeIntense Mascara
💋 Rosé All Day & Beige Champagne LipSense, mixed 1:1
💋 Glossy Gloss
💋 Ardell Faux Mink Lashes #811