MOTD – Mod Samon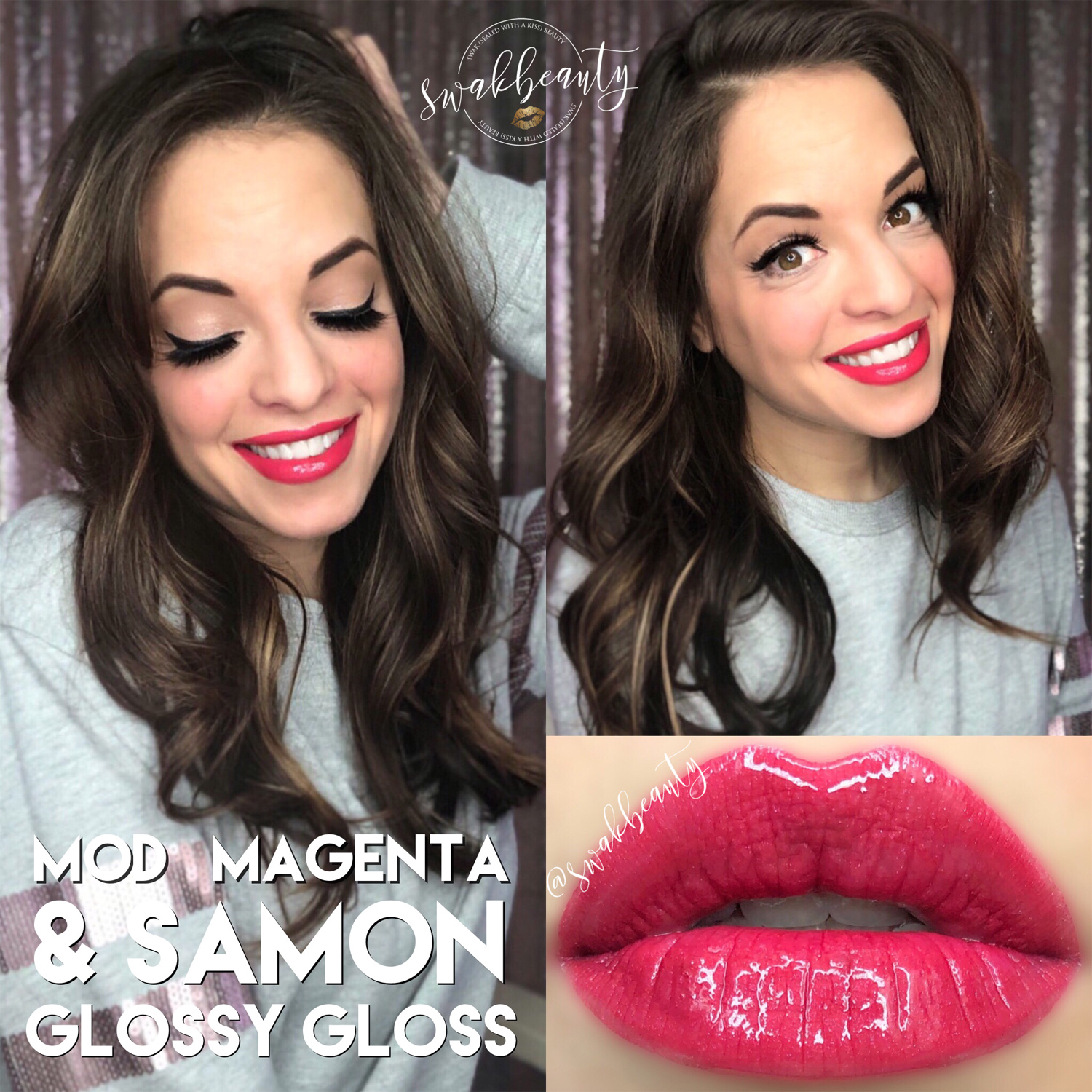 Today's look is simple and sweet! Sometimes all we need is a cat eye and a KILLER lip color!
This is basically my go-to eye look for my day to day, running errands, doing chores face. A simple finger swipe of Sandstone Pearl Glitter on the eyelids, Moca Java in the crease, a flick of EyeSense and a coat of LashSense and I'm out the door.
But not before applying the perfect bold lip to give this look a little oomph! Samon's mixing magic has won me over again – today, I mixed it equally with Mod Magenta, and WOW! This color, you guys! It's even more gorgeous in person! I topped with simple Glossy Gloss – because this color needs nothing more than a little shine. I'm also loving it with a Matte finish too, now that the Gloss has soaked in. You just can't go wrong!
Here's everything you need for this look!
💋 Silk Pore & Wrinkle Minimizer
💋 Medium CCTM, Dewy & Cafe au Lait MakeSense, mixed
💋 Moca Java ShadowSense as contour
💋 Bronze & Terra Cotta BlushSense
💋 Medium Concealer on Blemishes
💋 EyeLuminator and White/Medium Concealers, mixed under eyes
💋 Candlelight as eyeshadow base
💋 Sandstone Pearl Glitter & Moca Java ShadowSense on eyes
💋 Rustic Brown ShadowSense on brows
💋 Starry Sky EyeSense as eyeliner
💋 UnderSense 3-in-1 Lash Primer
💋 Black LashSense VolumeIntense Mascara
💋 Samon & Mod Magenta LipSense, mixed 1:1
💋 Glossy Gloss
💋 Kiss Couture Faux Mink Lashes in Gala