MOTD – Clover Girl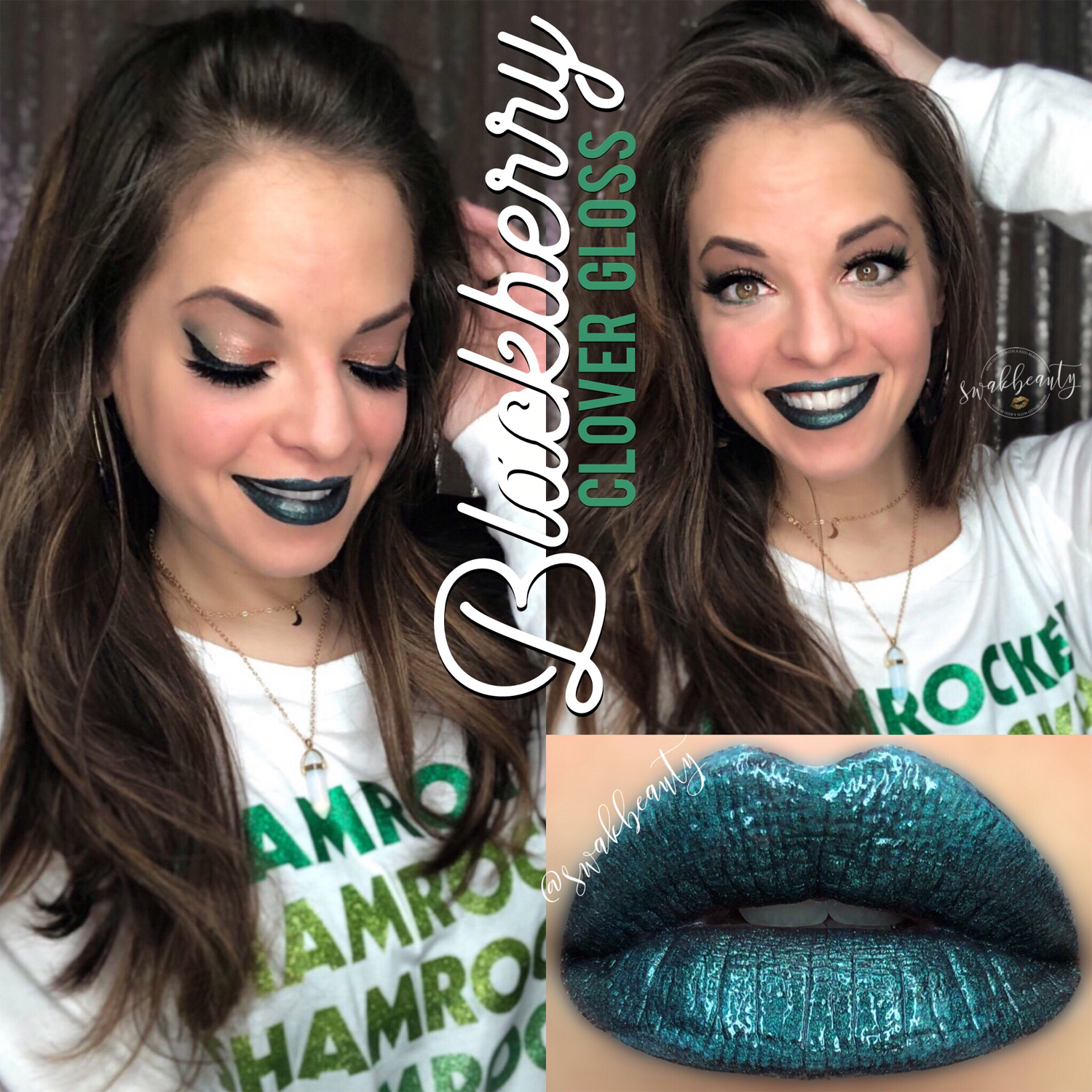 Bring on ALL the Green in preparation for St. Patrick's Day!!
The arrival of the NEW Clover collection means all my green dreams have come true, and I'm SO excited!! Clover Gloss is quickly becoming one of my favorites – I've been wearing it solo for the past few days and I'm loving its pearly opalescent finish!
Today, I layered Clover Gloss over Blackberry, which is the go-to combo of the season!! Clover works its magic, turning Blackberry into this gorgeous deep marine green – how GORGEOUS is this color?! The best part is, once the gloss soaks in – the green remains, leaving a matte look that is equally as beautiful.
I transitioned the St. Patrick's Day theme up to my eyes by using the NEW Mystic Moss ShadowSense on my waterline, and then on my main lid, layering Onyx on the outer corners for a smoky finish. On my inner corners, I layered first Rose Gold Glitter, then Copper Rose Shimmer, for a lucky coppery look. In my transition, I used a layer of Smoked Topaz followed by Pink Posey, and Rose Gold Glitter as a highlight under my brow.
I'm just LOVING this look!!
Here's everything you need for this look!
💋 Silk Pore & Wrinkle Minimizer
💋 Medium CCTM, Dewy & Cafe au Lait MakeSense, mixed
💋 Moca Java ShadowSense as contour
💋 Bronze & Terra Cotta BlushSense
💋 Medium Concealer on Blemishes
💋 EyeLuminator and White/Medium Concealers, mixed under eyes
💋 Candlelight as eyeshadow base
💋 Mystic Moss, Onyx, Copper Rose Shimmer & Rose Gold Glitter ShadowSense on eyes
💋 Mystic Moss ShadowSense on waterline
💋 Rustic Brown ShadowSense on brows
💋 Starry Sky EyeSense as eyeliner
💋 UnderSense 3-in-1 Lash Primer
💋 Black LashSense VolumeIntense Mascara
💋 Blackberry LipSense
💋 Clover Gloss
💋 Kiss Couture Faux Mink Lashes in Gala