MOTD – Rosé Shortcake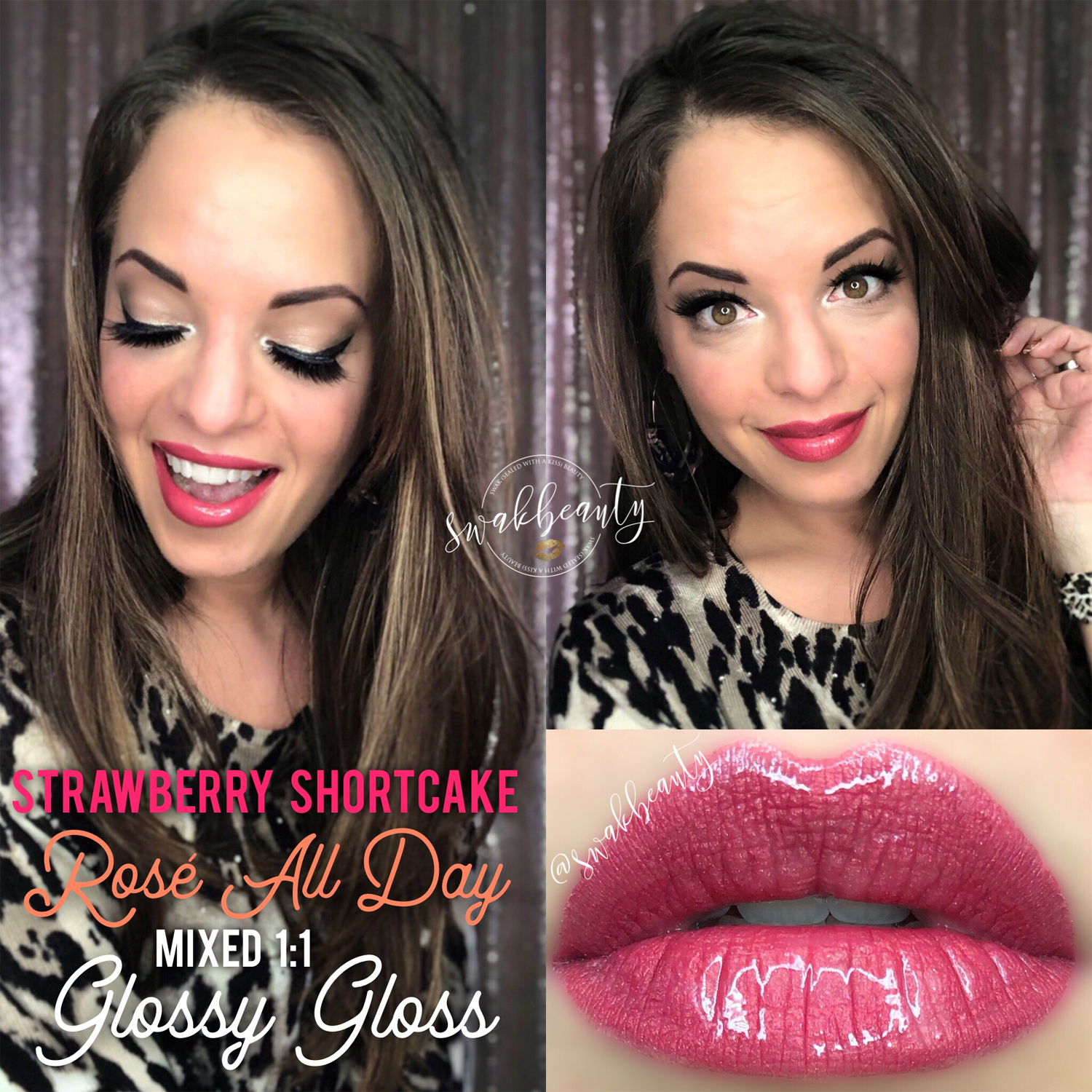 I've basically come to the conclusion that ANY color mixed with Rosé All Day is pure magic. I love how it paired with Strawberry Shortcake to create this gorgeous medium pink, that works year round, but especially for Spring (which I am so excited to say we are officially a part of)! This color was so perfect and shimmery, it needed nothing more than Glossy Gloss to make it truly shine!
I'm loving this everyday smoky eye look using my favorite staple ShadowSense colors! These are colors that I grab for in some way nearly every single day. Sandstone Pearl Shimmer makes the perfect main lid color, with Snow on the inner corner to really make the eyes feel open and bright, which Smoked Topaz on the outer corner & waterline adds smokiness without being overly dramatic. Moca Java on the transition blends the look together, with a pop of Sandstone Pearl Shimmer on the highlight to make things pop.
Here's everything I used for this look!
💋 Facial Resurfacer (OMG this was SO amazing! I felt like it took the "winter" off of my face!)
💋 Silk Pore & Wrinkle Minimizer
💋 Medium CCTM, Dewy & Cafe au Lait MakeSense, mixed
💋 Moca Java ShadowSense as contour
💋 Bronze & Terra Cotta BlushSense
💋 Medium Concealer on Blemishes
💋 EyeLuminator and White/Medium Concealers, mixed under eyes
💋 Candlelight as eyeshadow base
💋 Natural Powder to set under eye
💋 Sandstone Pearl Shimmer, Smoked Topaz, Moca Java & Snow ShadowSense on eyes
💋 Smoked Topaz ShadowSense on waterline
💋 Rustic Brown ShadowSense on brows
💋 Starry Sky EyeSense as eyeliner
💋 Black LashSense VolumeIntense Mascara
💋 Strawberry Shortcake & Rosé All Day LipSense, mixed 1:1
💋 Gloss Gloss
💋 Kiss Couture Faux Mink Lashes in Gala