GRWM/MOTD – Fruit Bowl Collection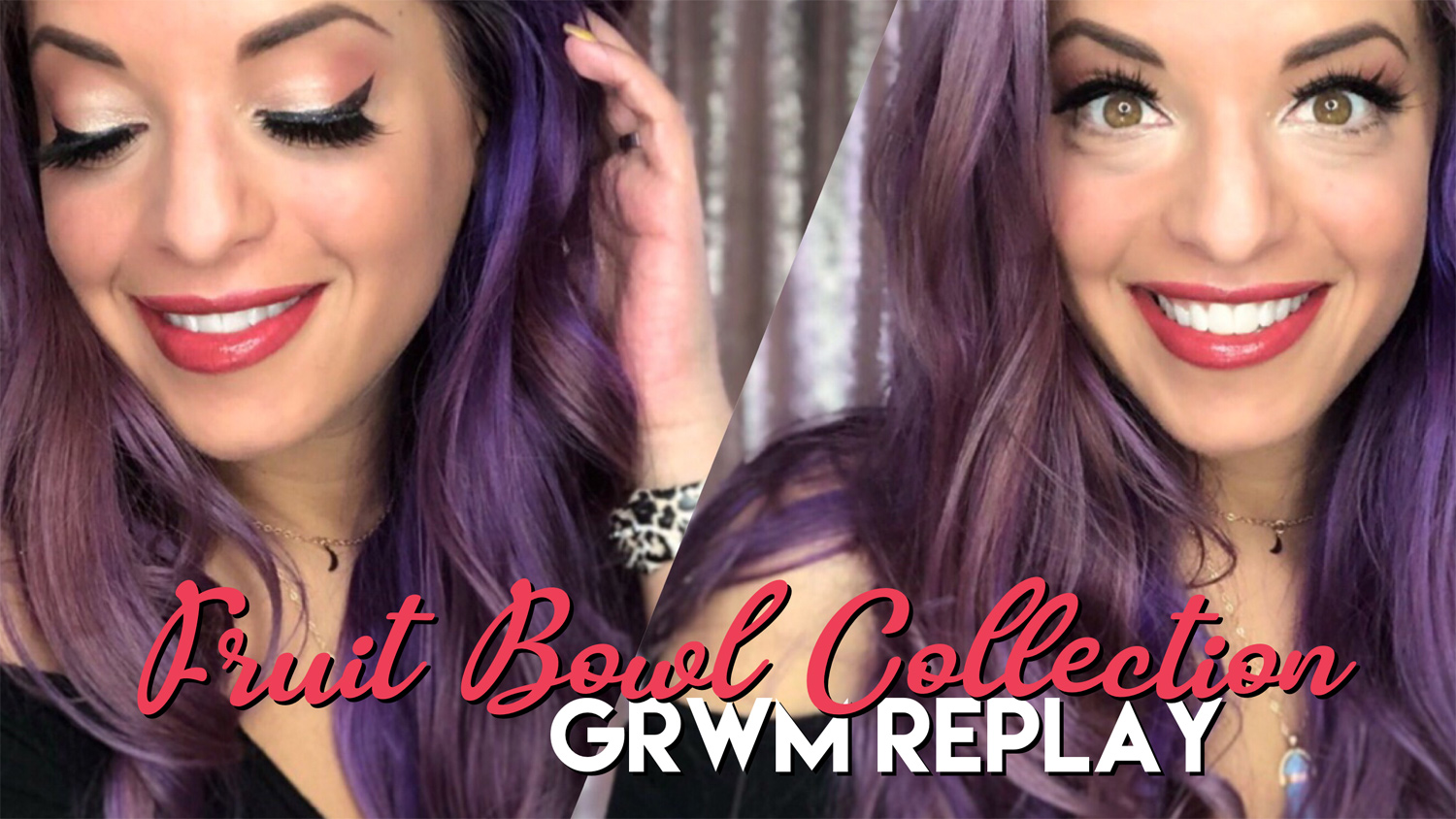 The arrival of the Fruit Bowl Collection is perfectly coinciding with some lovely warm Spring temperatures this week, and it's making me SO happy! Papaya Gloss is even more beautiful in person than I imagined – and I KNOW I'm going to be wearing it ALL. SUMMER. LONG. Since I didn't post these pics to the blog last week when it first arrived in, I'm sharing them now!
I was so excited to do a GRWM Live on my Facebook Page this weekend! I always LOVE connecting with my viewers, it's really becoming one of my most favorite things in the world! I'd been wanting to layer the gorgeous colors of the Fruit Bowl Collection along with Papaya Gloss, to see what the whole collection looks like in one look – and WOW – I am in LOVE!
Watch the replay below to see how I completed this look from start to finish!
Here's everything I used for this look!
Skin Prep:
💋 Body Wash as Facial Cleanser
💋 Climate Control
💋 Nangai Oil mixed with Dry Daytime Moisturizer
💋 Silk Pore & Wrinkle Minimizer
💋 Medium CCTM & Cafe au Lait MakeSense, mixed
💋 Moca Java ShadowSense as contour
💋 Bronze & Terra Cotta BlushSense
💋 White/Medium Concealers on Blemishes
💋 EyeLuminator and White/Medium Concealers under eyes
💋 Candlelight as eyeshadow base & under eyes
💋 Natural Powder to set under eye
💋 Sandstone Pearl Shimmer, Pink Posey & Bandana Shimmer ShadowSense on lids
💋 Rustic Brown ShadowSense on brows
💋 Starry Sky EyeSense as eyeliner
💋 Black LashSense VolumeIntense Mascara
💋 Pomegranate, Plum & Persimmon LipSense Mixed 1:1:1
💋 Papaya Gloss
💋 Kiss Couture Faux Mink Lashes in Gala