MOTD – Golden Bella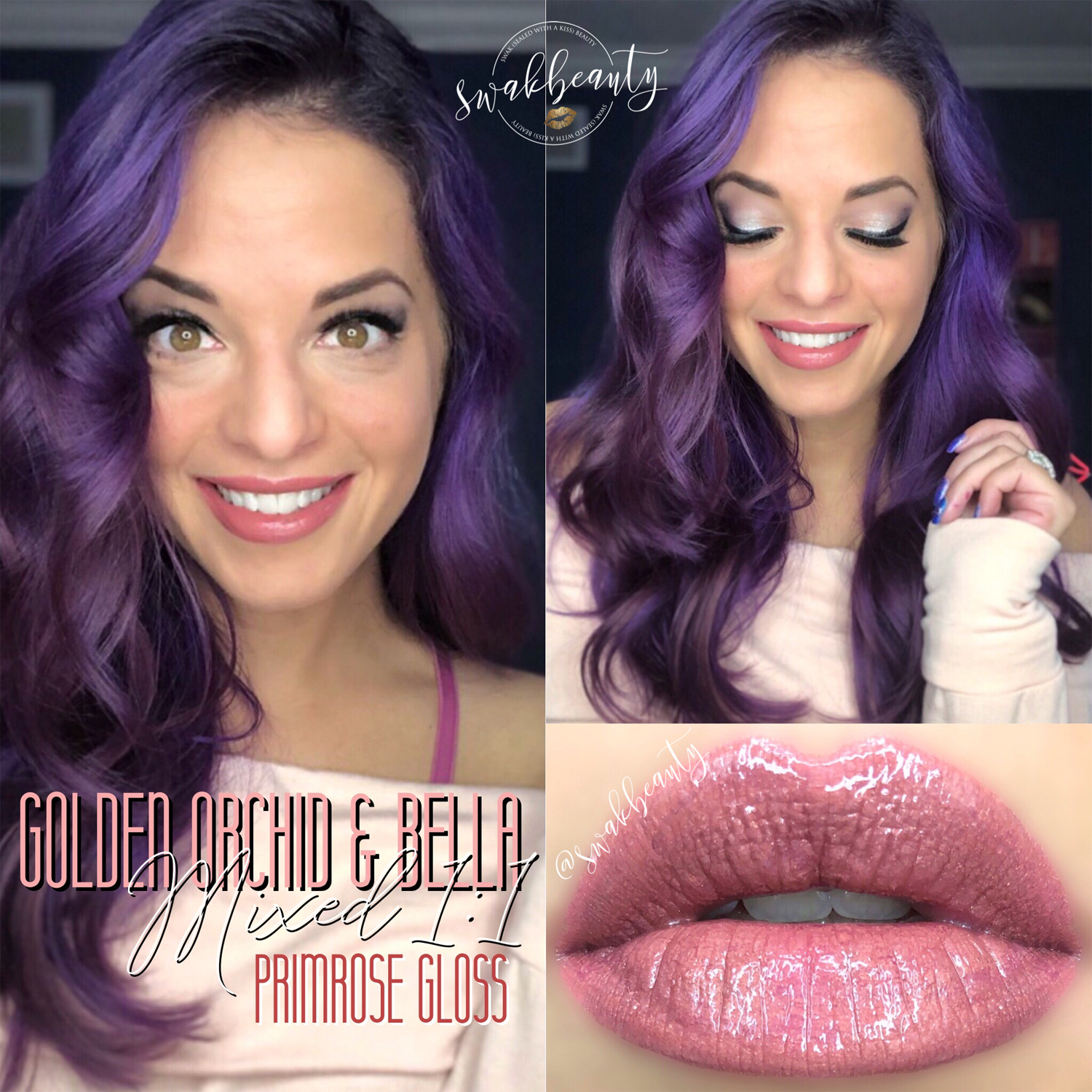 Happy Friday, ladies!! The weather may not be cooperating outside today (it's cold, rainy and grey!) but I'm over here pretending it's actually Spring-like outside. 🙌
I'm absolutely LOVING my lip mix today! I'm still not over the gorgeousness that is Golden Orchid (and neither are you guys, apparently – I can't seem to keep it in stock!!), and I've been eager for days now to mix it with one of my go-to's, Bella. These colors work BEAUTIFULLY together! I debated gloss options, as SO many glosses would look amazing with this combo – but I settled on Primrose, and I think it really finished it off beautifully.
Since I went with a more neutral lip today, I wanted to play with a bolder eye. I used Onyx and then Deep Plum ShadowSense on my outer corner, Glacier Glitter as my main lid color reaching to my inner corner, and Silver Shimmer for a pop of brightness and shine on my center lid. These colors truly are gorgeous together!
Here's everything I used for this look!
💋 Silk Pore & Wrinkle Minimizer
💋 Medium CCTM & Tan MakeSense, mixed
💋 Deep CCTM as contour
💋 Bronze BlushSense
💋 White/Medium Concealers on Blemishes
💋 White/Medium Concealers under eyes
💋 Candlelight as eyeshadow base & under eyes
💋 Onyx, Deep Plum, Glacier Glitter & Silver Shimmer ShadowSense on eyelids
💋 Rustic Brown ShadowSense on brows
💋 Starry Sky EyeSense as eyeliner
💋 Black LashSense VolumeIntense Mascara
💋 Golden Orchid & Bella LipSense, mixed 1:1
💋 Primrose Gloss
💋 Ardell Demi Wispies Lashes