MOTD – BLUE DUSK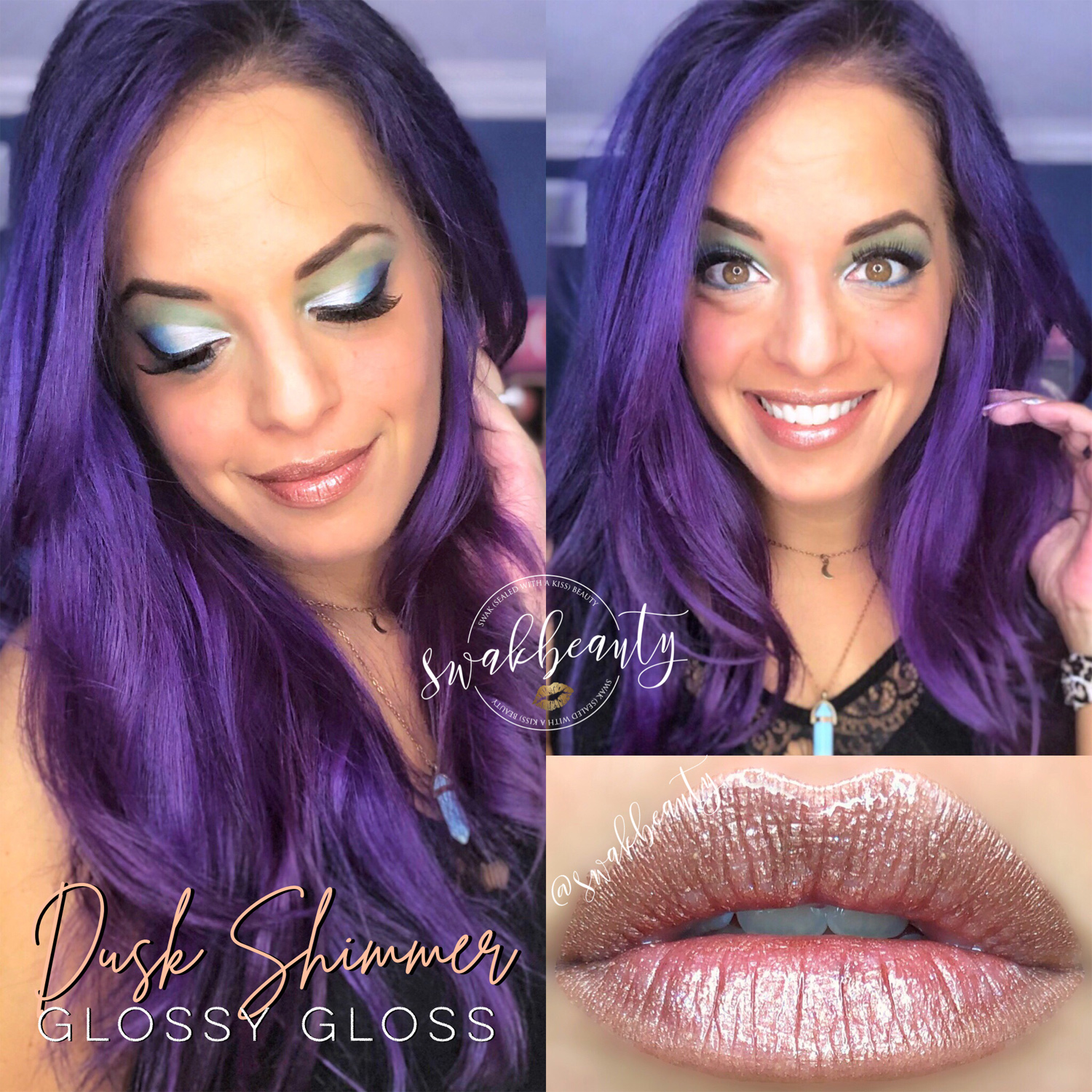 So excited to be serving ALL the mermaid, ocean and aquamarine vibes with the second half of the Rainbow ShadowSense Collection!! 😍
I can't get over how rich these beautiful colors are, and how blendable they are when combining and layering them together!! I'm wearing Indigo, Violet, Purple and Blue on my main lid, using Snow ShadowSense to cut the crease. In my contour, I layered Blue and then Green ShadowSense for a subtle yet beautiful contrast. Sandstone Pearl Shimmer was used just below the brow bone as a highlight, and I'm loving how it pops to add just a touch of shimmer to an otherwise matte look.
Oh, and on the lips? That GORGEOUS color? 😍That's Dusk Shimmer ShadowSense. Limited Edition Dusk Shimmer has been SO popular this summer, its easy to see why it's been sold out of my inventory for little while now. BUT I HAVE GOOD NEWS! More Dusk Shimmer is ON THE WAY into my stock RIGHT NOW. Claim them quickly – because once they're gone, they'll be gone for GOOD.
Here's everything I used for this look!
💋 Silk Pore & Wrinkle Minimizer
💋 Medium CCTM, Tan MakeSense, Pearlizer & Medium Concealer, mixed, as foundation
💋 Deep CCTM as contour
💋 Bronze & Terra Cotta BlushSense
💋 White/Medium Concealers on Blemishes
💋 White/Medium Concealers under eyes
💋 Candlelight as eyeshadow base & under eyes
💋 Indigo, Violet, Blue, Green, Snow & Sandstone Pearl ShadowSense on eyes
💋 Blue ShadowSense on waterline
💋 Starry Sky EyeSense as eyeliner
💋 Rustic Brown ShadowSense on brows
💋 Black LashSense VolumeIntense Mascara (Regular & Waterproof formulas layered)
💋 Dusk Shimmer ShadowSense on lips
💋 Glossy Gloss
💋 Ardell Glamour Lashes