Winged Eyeliner 101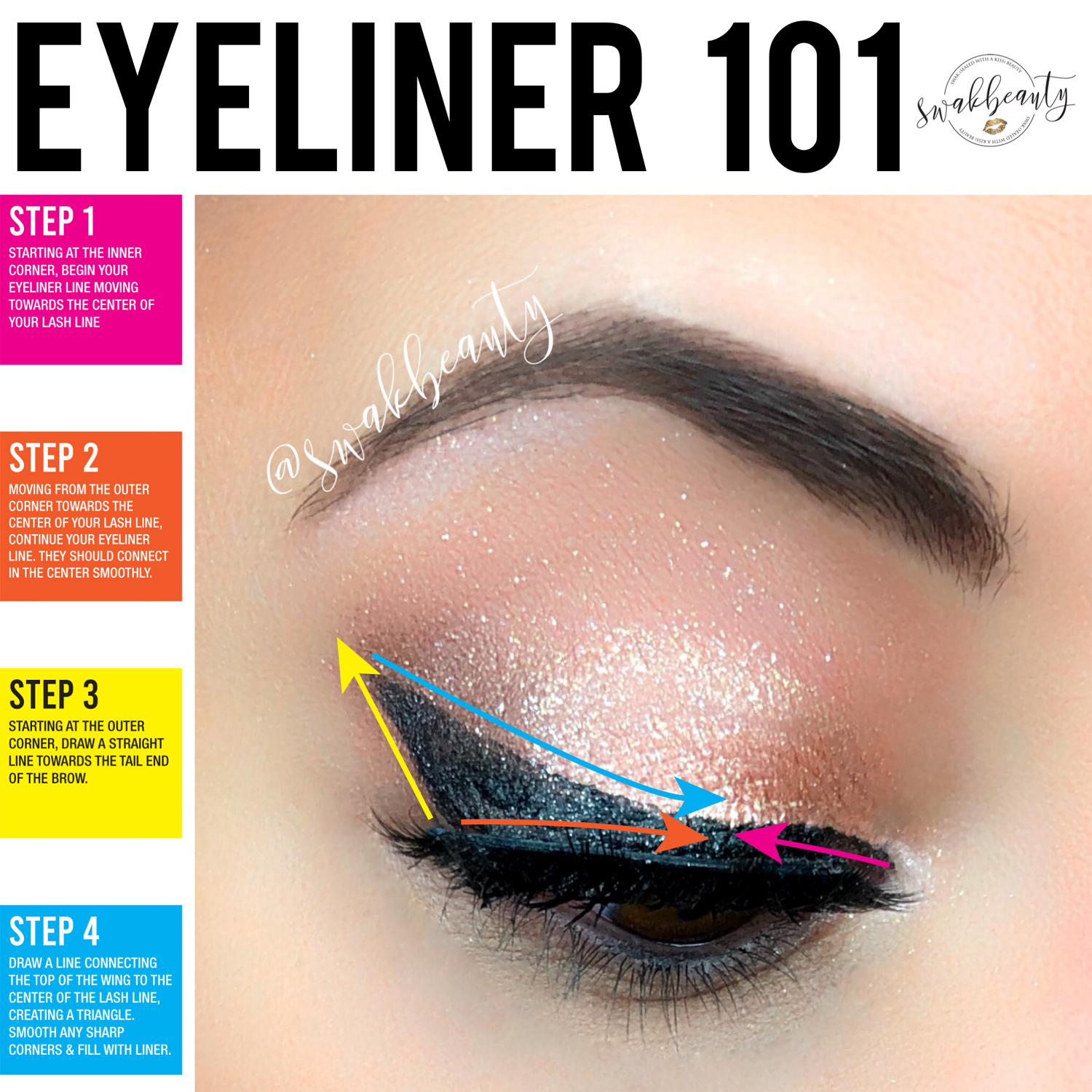 I get asked ALL THE TIME about my "signature" winged eyeliner technique – so I thought this fun little tutorial might be helpful! 👁
This is my GO-TO method of applying eyeliner on the daily! Here's some additional tips, too!
🔮 Use short strokes rather than long sweeping lines for a more precise application 🙌
🔮 Liquid Liner will produce the most crisp and sharp lines, but an eyeliner pencil/crayon may be easier to start with 💡
🔮 Don't be afraid to mess up – that's what Q-tips and makeup remover are for!
🔮 Use Scotch tape on your wing to create a super crisp line! Connect tape from your outer corner to the tail end of your brow and follow this eyeliner guide. Remove the tape when finished and you'll have a PERFECTLY sharp wing! 🗡
🔮 Be patient with yourself! Eyeliner is a skill learned only with practice!
Happy winging, ladies!