Welcome… The Oasis Collection (Part 2)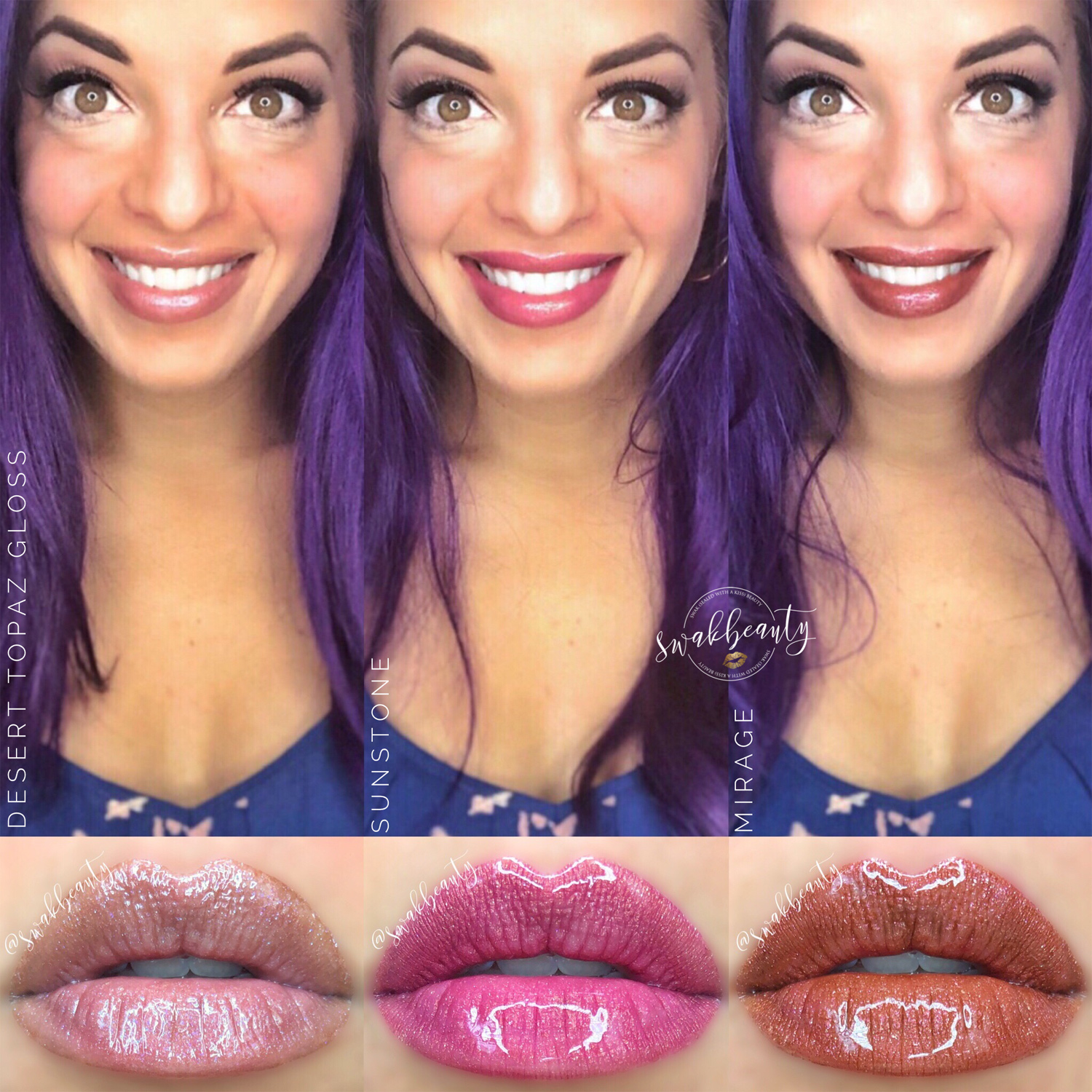 It's time to appreciate these gorgeous Oasis colors up close and on the lips – and if its possible, I love them even MORE than I did yesterday!
Sunstone is a medium tone pink with golden shimmer and glitter, and it is absolutely STUNNING! Just L👀K at that duochrome shimmer! 🤩 It's absolutely intoxicating. Golden Orchid was one of my favorite pink releases this year, and Sunstone is its deeper sister, and quite probably my new favorite pink!
Sunstone's application is buttery and smooth, and it will be SO much fun to layer with!
I just can't get enough of this gorgeous shade! 😍🤤
Desert Topaz Gloss is everything I've been dreaming of in a gloss, and SO much more. The blue and violet iridescence is legit MAGICAL, and I love how smooth it feels on my lips! 🙌
This gloss is FACTORY SOLD OUT COMPANY WIDE – and I absolutely can see why! I have a limited amount left for claiming – once they're gone, they will be gone for good! 🙅‍♀️ And that will be a sad day, because this gloss is remarkable. I'm definitely keeping an extra for myself! 😎
Okay, so Mirage took me by surprise! I REALLY love this color!
It's a coppery bronze, with red and golden glitter that makes it SO flattering and unique. The red glitter shifts the look to a rose gold brown that's simply STUNNING in person. It's SO beautiful in the sunshine, too. There is SUCH sparkle and depth!! ✨ This color really IS a mirage! 😍
I really can't wait to wear the heck out of this one!
Here's the details on today's gorgeous eye look, too!