NEW! Limited Edition Trick or Treat Gloss Duo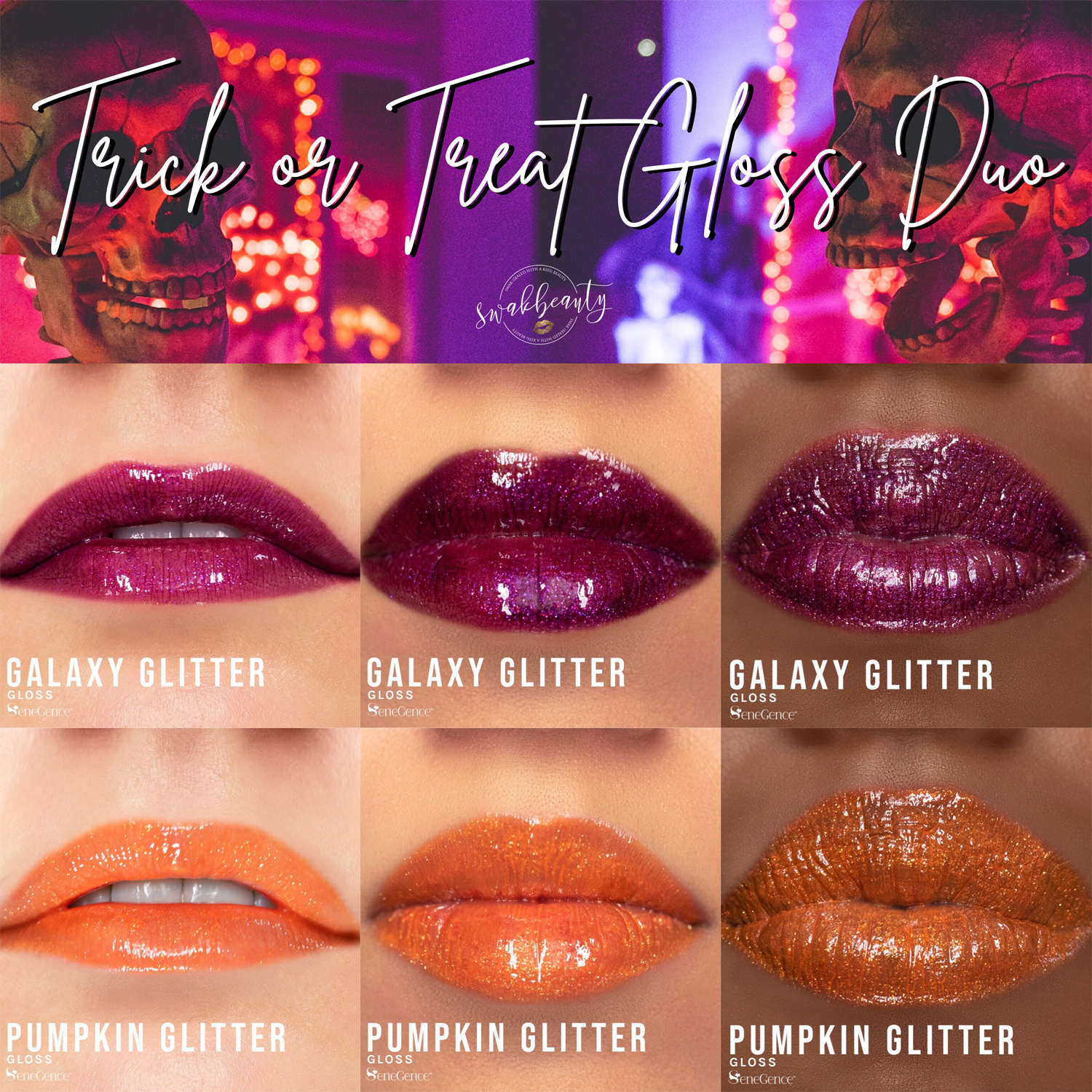 🔮🎃 𝕹𝖊𝖜! 𝕿𝖗𝖎𝖈𝖐 𝕺𝖗 𝕿𝖗𝖊𝖆𝖙 𝕲𝖑𝖔𝖘𝖘 𝕯𝖚𝖔! 🎃🔮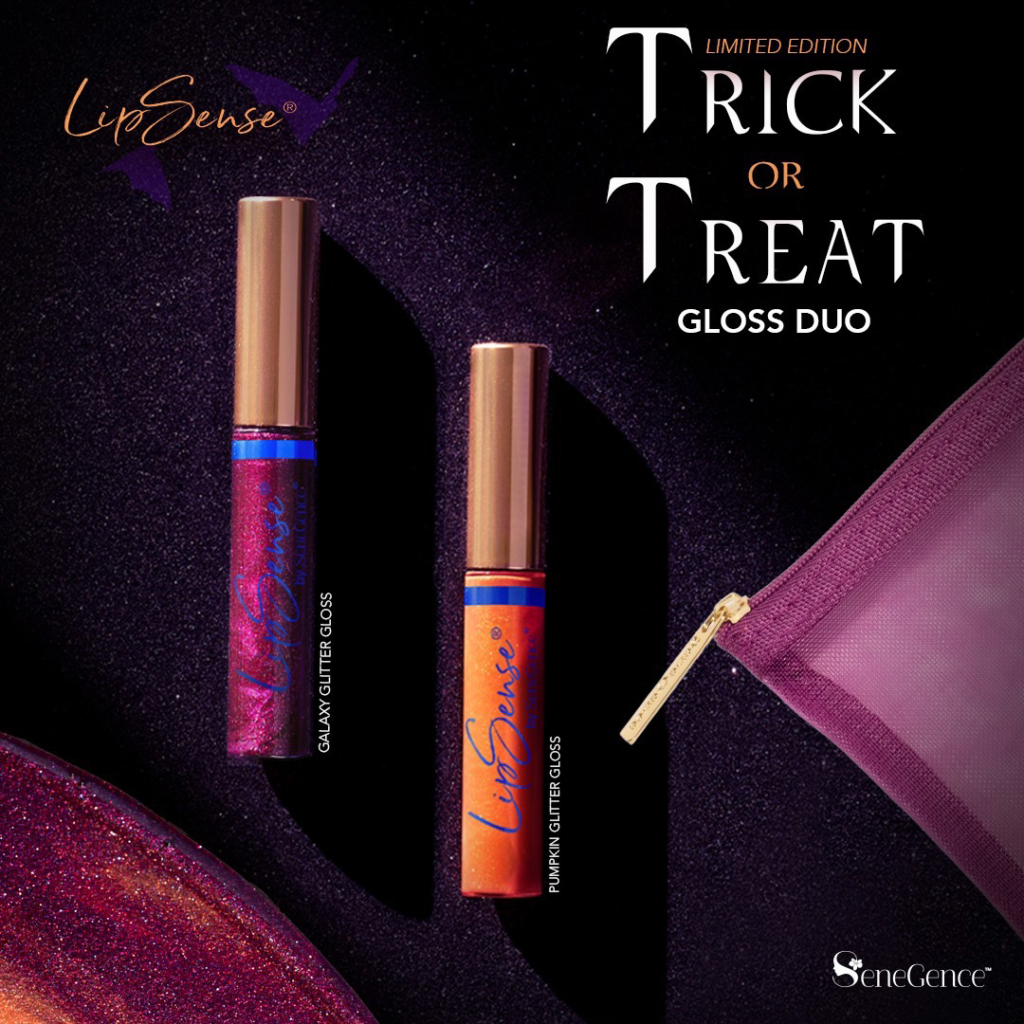 The NEW limited edition LipSense® Trick Or Treat Gloss Duo has arrived – just in time for Halloween! 🎃 Treat yourself with these fun, festive colors, inspired by the SPOOKIEST time of the year! 👻
💜 NEW! GALAXY GLITTER GLOSS: A rich, multidimensional tinted plum gloss with violet and red glitter.
🎃NEW! PUMPKIN GLITTER GLOSS: A gorgeous tinted orange shade with sparkling gold glitter.
Grab the duo and get a FREE Violet Mesh Bag with your purchase! (Please note, if Violet Bag is unavailable at time of purchase, a bag substitution may occur.) Colors also available individually.
Also, YES – these new glosses DO count towards the Fall-ish Sale that I'm running this weekend! You will get 10% OFF your entire purchase + FREE SHIPPING on all orders over $50! 💀
I'm taking preorders for the Trick or Treat Gloss Duo RIGHT NOW! Comment below, message me, or text the word ORDER to 937-249-0863 to claim your spooky faves TODAY!