Halloween GRWM – Rainbow Disney Channel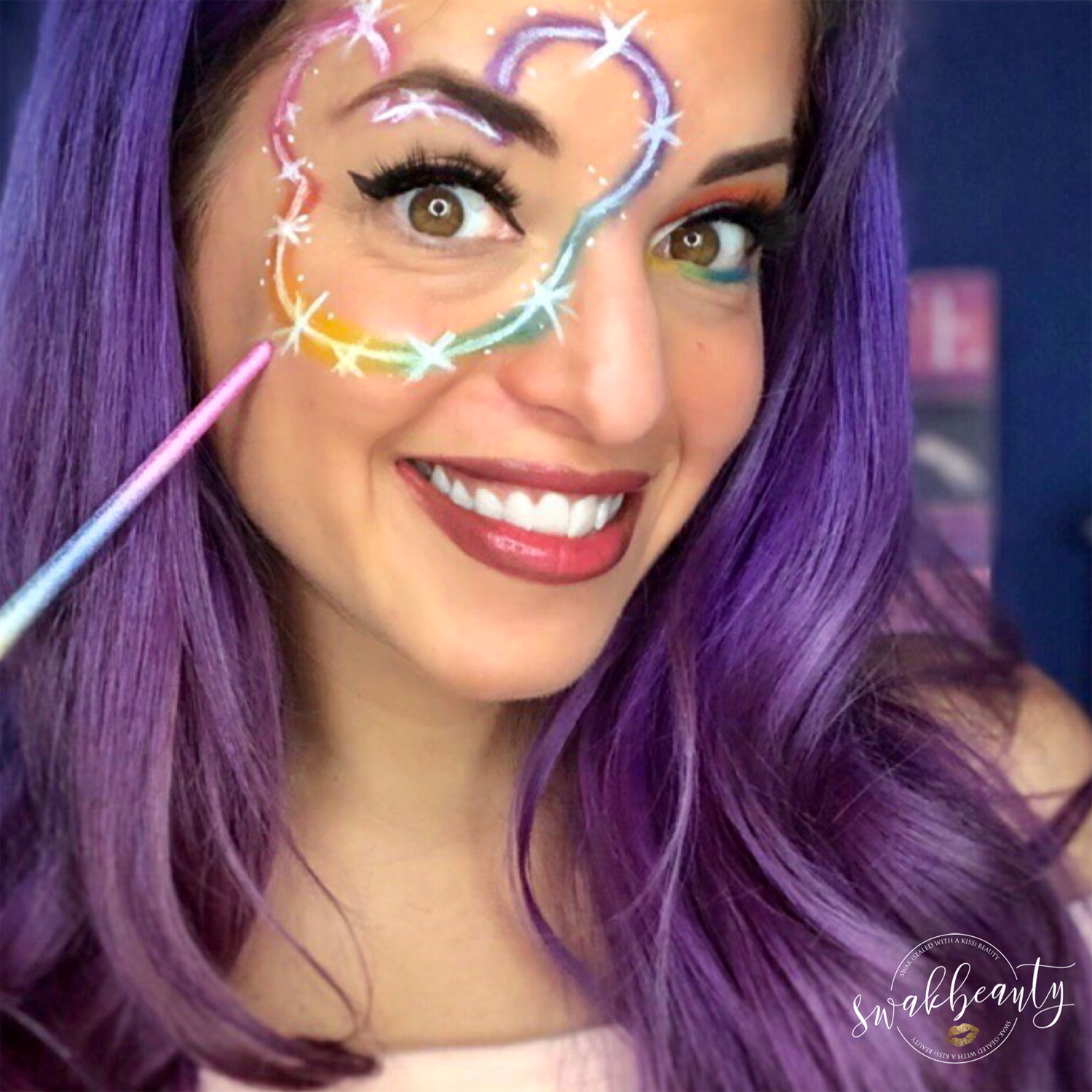 Who else remembers these Disney Channel commercials?! 🙋🏻They were a bit past my time (I'm old hahahaha), but I remember them well and I knew I HAD to get this look in this season! 🎃
Thanks to everyone assisted during this live (you guys are awesome!), I can't wait to do another Halloween look with you guys again SOON!
I'm SO excited with how this look from today's live GRWM came out! If you missed it, scroll down to watch the replay below! (It's filled with all sorts of fun trial and error, hahaha!) ⬇️
This rainbow Mickey is just SO fun and brings so many smiles!! 🤩 If I had to do it all over, I'd definitely do a FEW things different – but overall, I'm thrilled.
Here's everything I used for this look!
💋 Silk Pore & Wrinkle Minimizer
💋 Medium CCTM & Medium Concealer, mixed
💋 Medium Concealer on Blemishes
💋 Candlelight as eyeshadow base & under eyes
💋 Red, Orange, Yellow, Green, Blue, Purple & Snow ShadowSense on glam eye and for Mickey logo
💋 Starry Sky EyeSense for winged liner
💋 Rustic Brown ShadowSense on brows
💋 Black LashSense VolumeIntense Mascara
💋 Caramel Latte & Hazelnut LipSense, ombré
💋 Madeleine Gloss
💋 Kiss Blowout Beehive Lashes
PS – YES, there's a million pics in this post! 😆