Loving the Golden Lights Collection!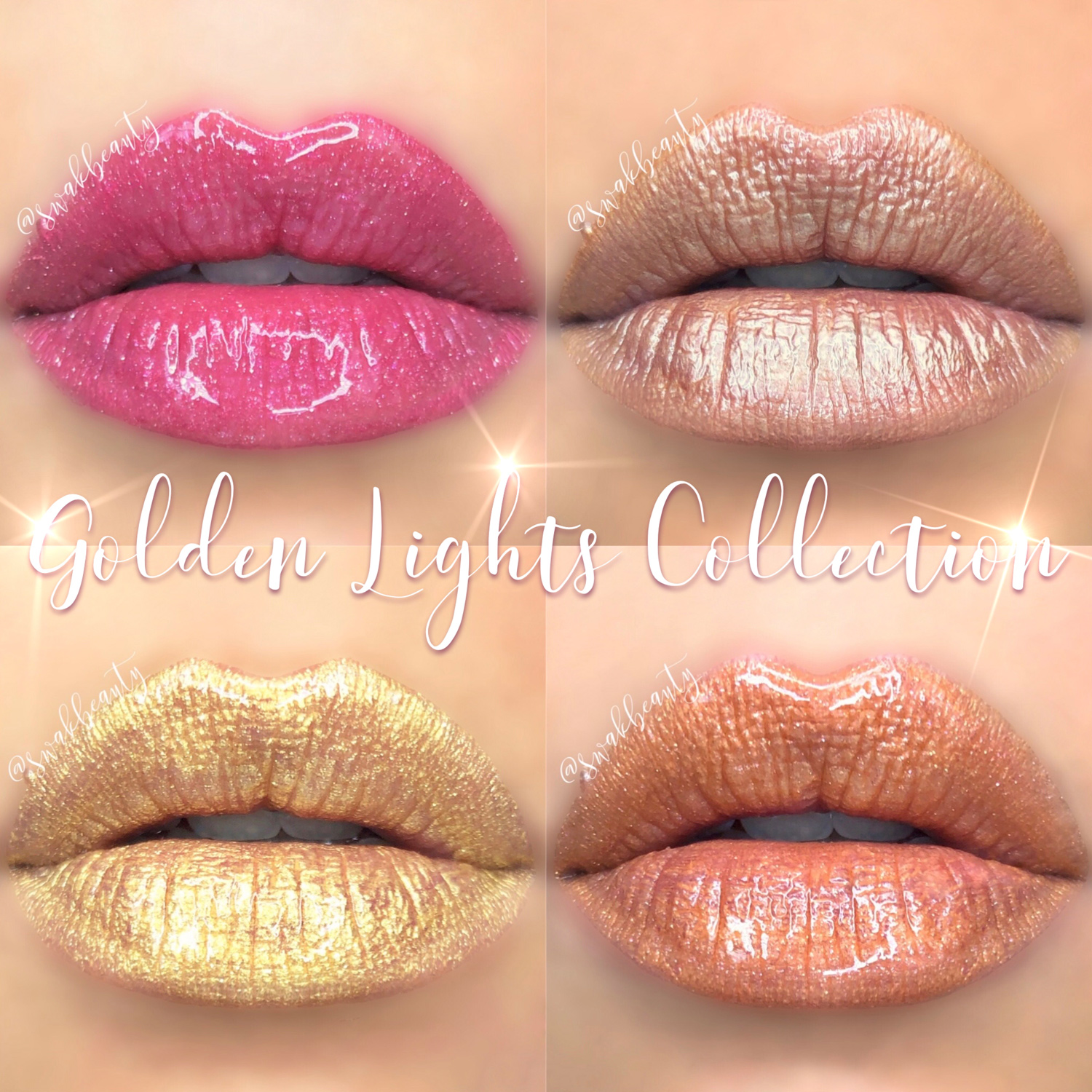 I've been working furiously to get these gorgeous pics of the GOLDEN LIGHTS COLLECTION ⭐️ up since last night! These colors are simply INTOXICATING, you guys! This is probably my favorite collection as a whole that's been released this entire year – and that's saying A LOT!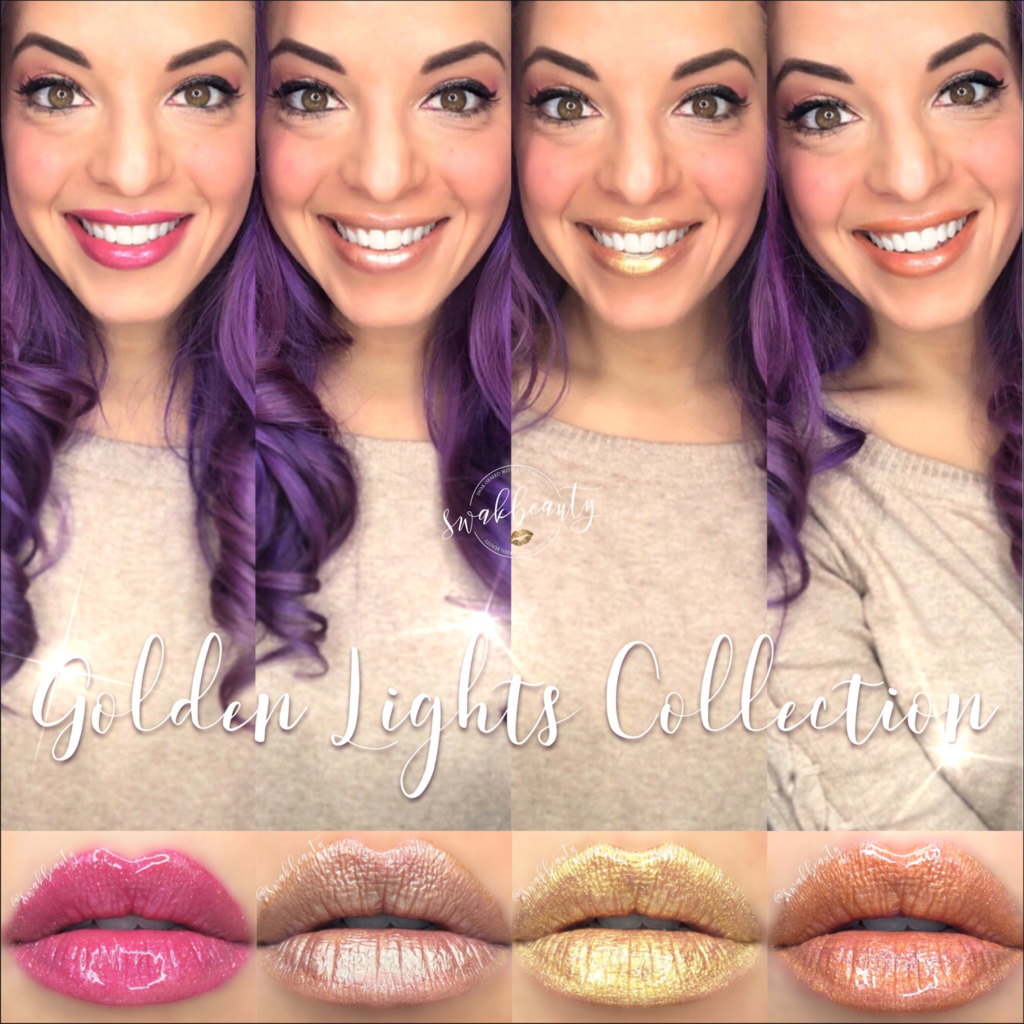 Just L👀K at all that sparkle!! ✨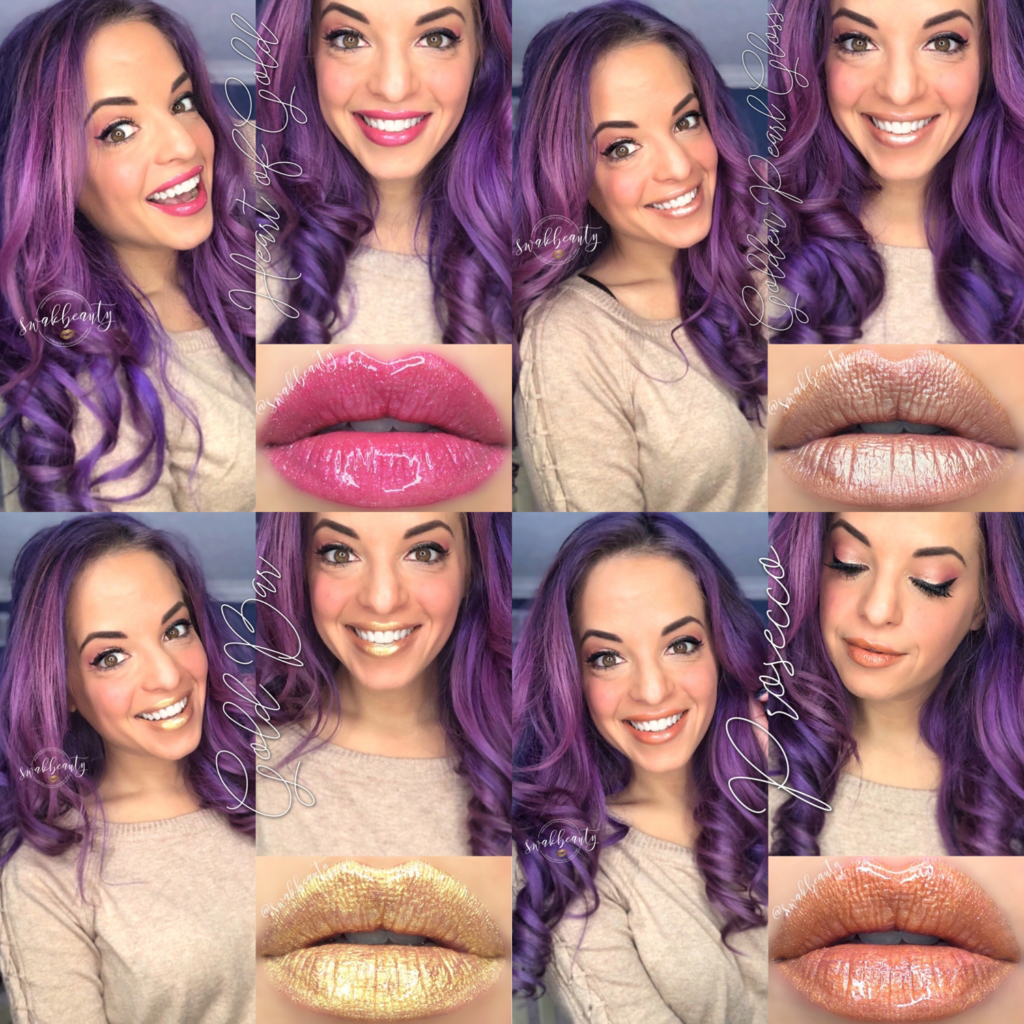 This collection truly lives up to it's name! It's filled with golden-inspired shades and it illuminates gorgeous light from every corner!
DON'T FORGET – if you grab all 4, you'll get it in a FREE gold glittering makeup pouch PLUS a FREE Ooops! Remover!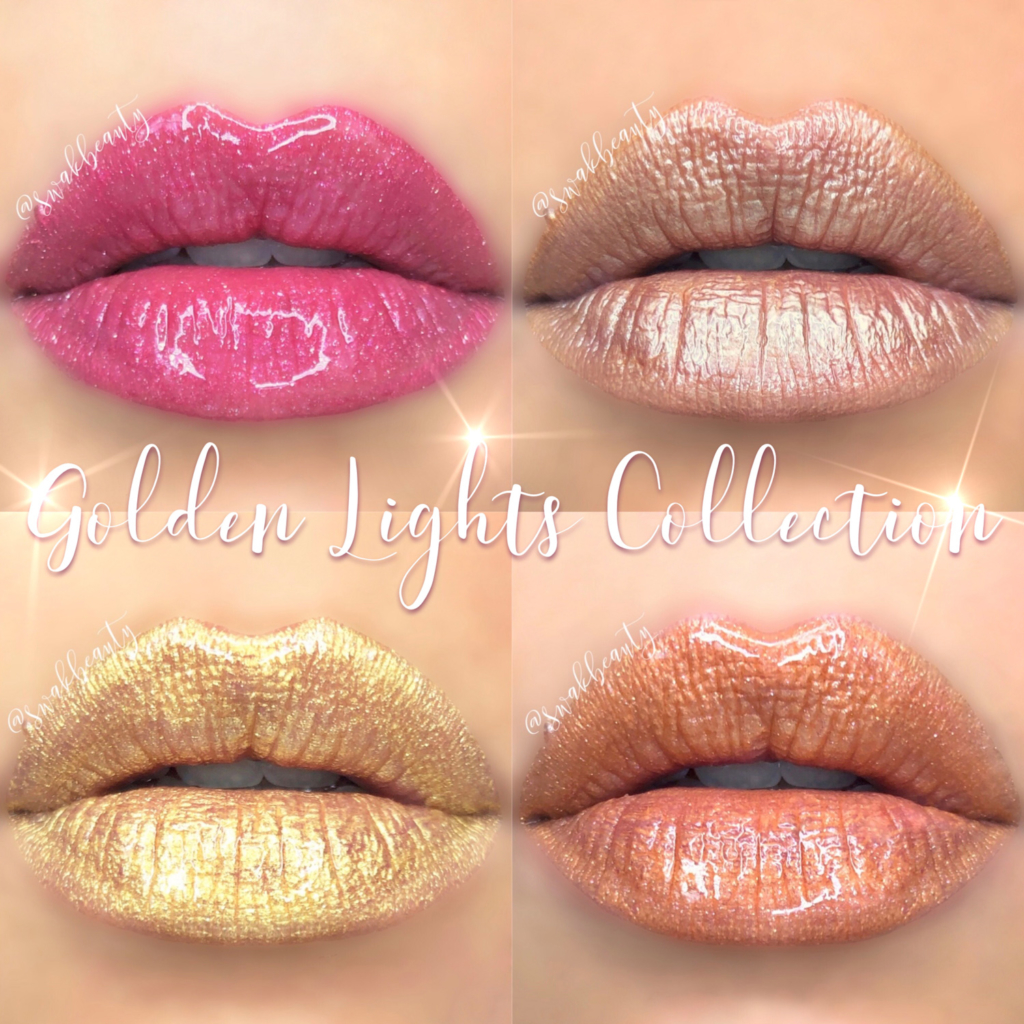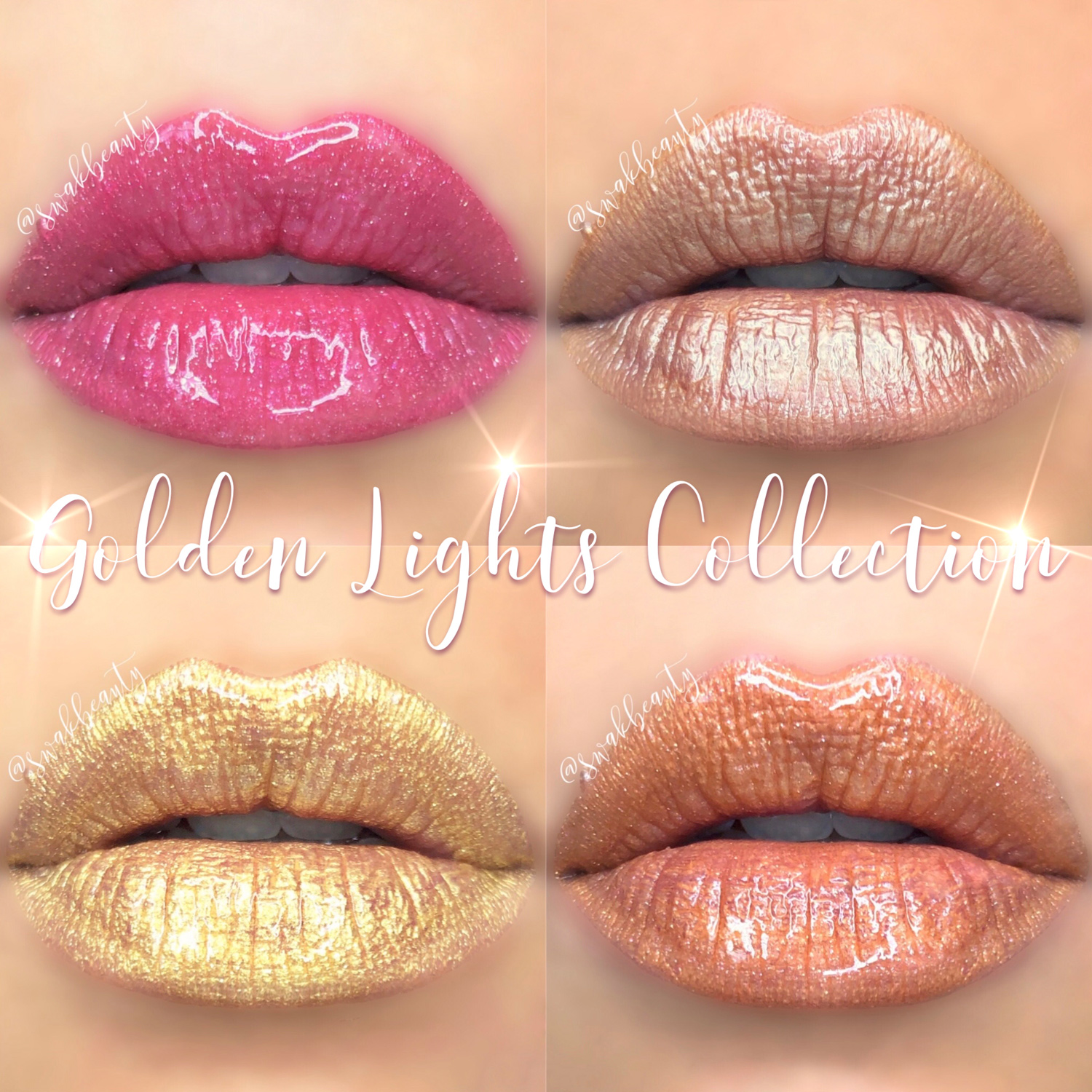 I'm also really LOVING this eye combo that I did to match the Golden Lights Collection! It's a quick easy look that compliments every color (and gloss!) in the collection! 🙌🏼