The Golden Lights Collection is HERE!!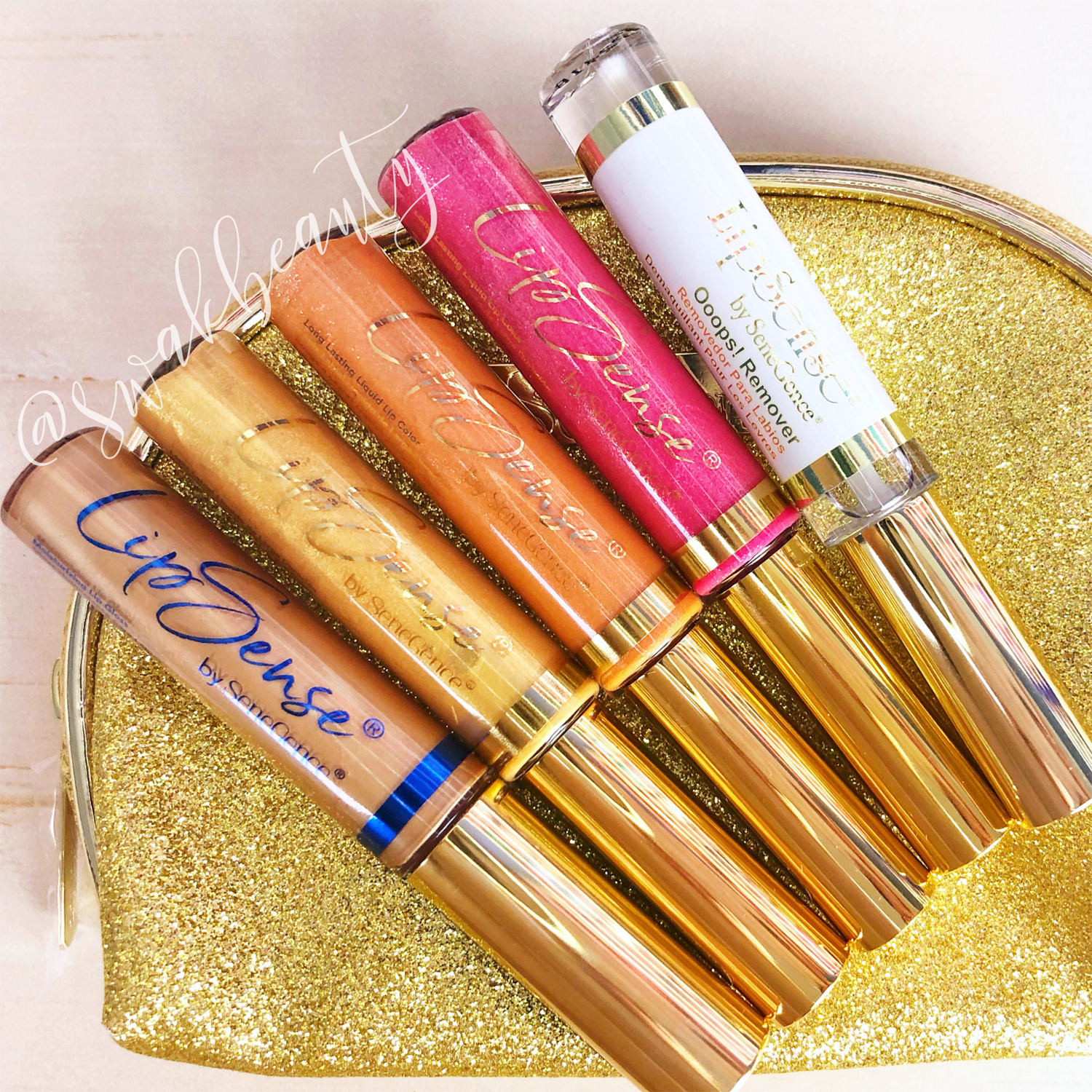 I have been working on shooting the gorgeous Golden Lights Collection all day today (I seriously love my job, playing with these gorgeous colors for "work") – and WOWZA, ya'll – it's STUN-NING! 😍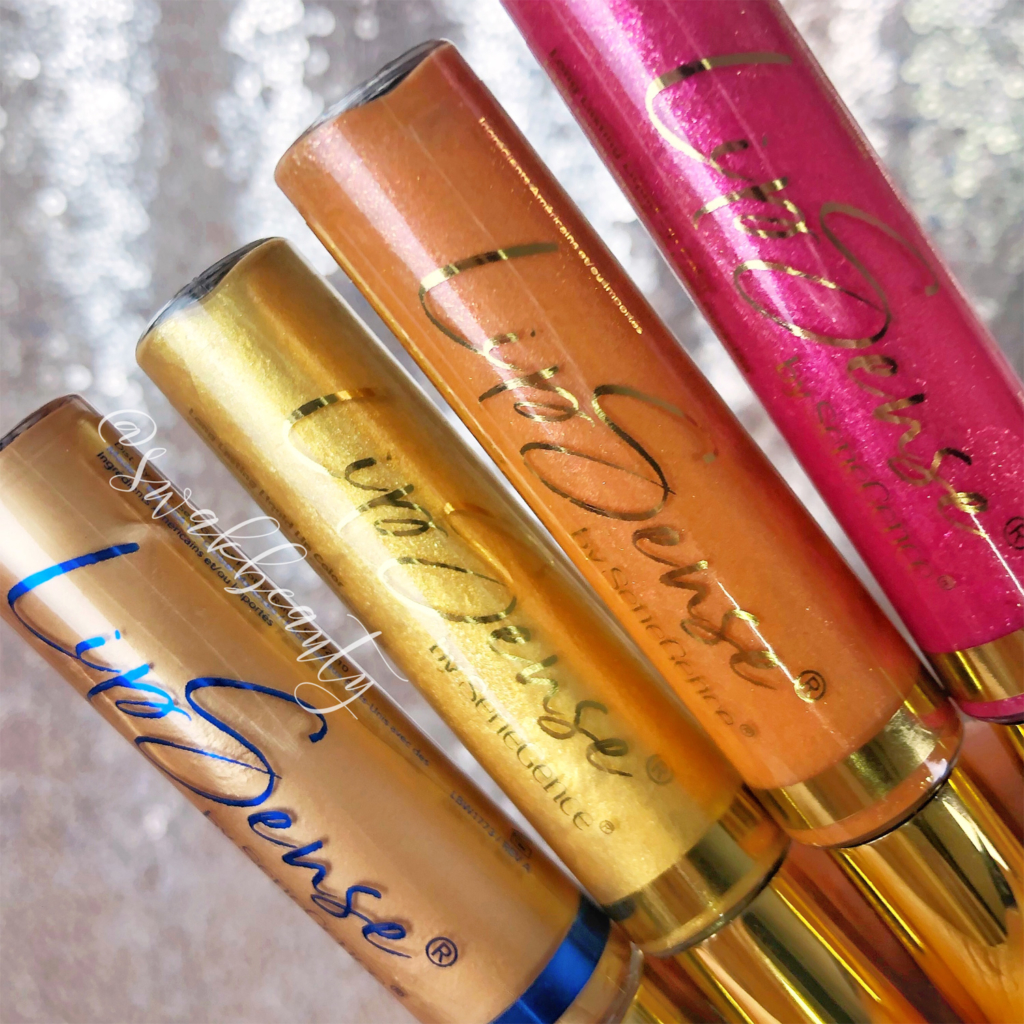 I'm overwhelmed with love for these gorgeous colors, and I'm honestly having a very difficult time choosing a favorite. They are all so beautifully unique, and I will be reaching for them all holiday season long – and beyond.
💕 HEART OF GOLD LIPSENSE – HOLY NEW FAVORITE PINK, you guys!! Heart of Gold is SOOoOoo sparkly! It's probably the sparkliest color we've ever had – I'm talking FLOODED with pink and gold glitter – and I'm DROOLING over it.
⭐️ GOLDEN PEARL GLOSS – This gloss IS SO SPECIAL you guys!! I can't wait to show you this on the lips, OMG! This creamy champagne gloss is SO buttery smooth with a pearly beige finish. It's like nothing I've seen before!
✨ GOLD BAR LIPSENSE – This is a TRUE gold, with a very sheer application and metallic finish. It's ideal for layering on top of your favorite LipSense colors (omg this will look AMAZING over Heart of Gold!) or worn alone for a modern twist!
🍾 PROSECCO LIPSENSE – I'm absolutely loving this beautiful sheer, apricot-peach shade – it's loaded with pink and gold glitter and it's filled with sparkle!! I love that it's a shimmering neutral with a fall twist – it feels SO festive and fun! I can't wait to mix and layer with this one, too!
This collection truly lives up to it's name! It's filled with golden-inspired shades and it illuminates gorgeous light from every corner!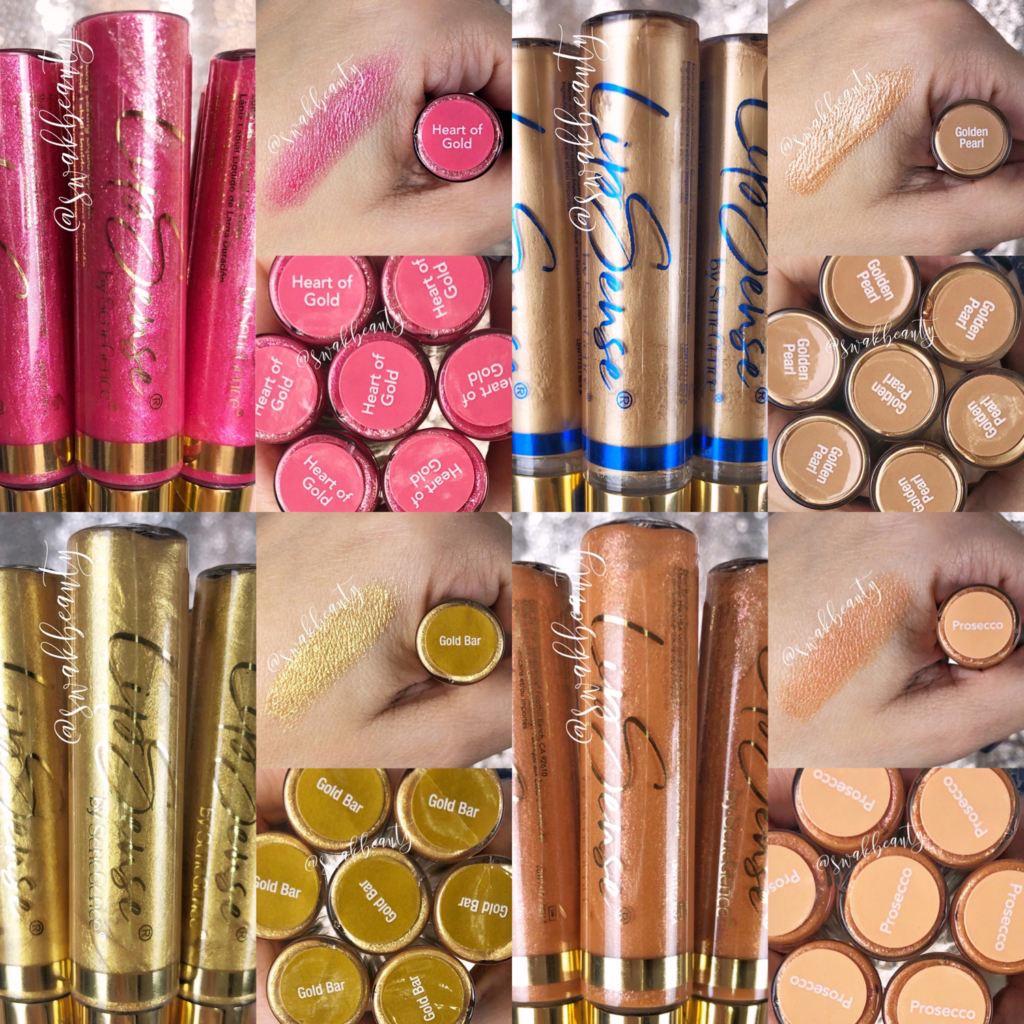 DON'T FORGET – if you grab all 4, you'll get it in a FREE gold glittering makeup pouch PLUS a FREE Ooops! Remover!