MOTD – COPPER HONEY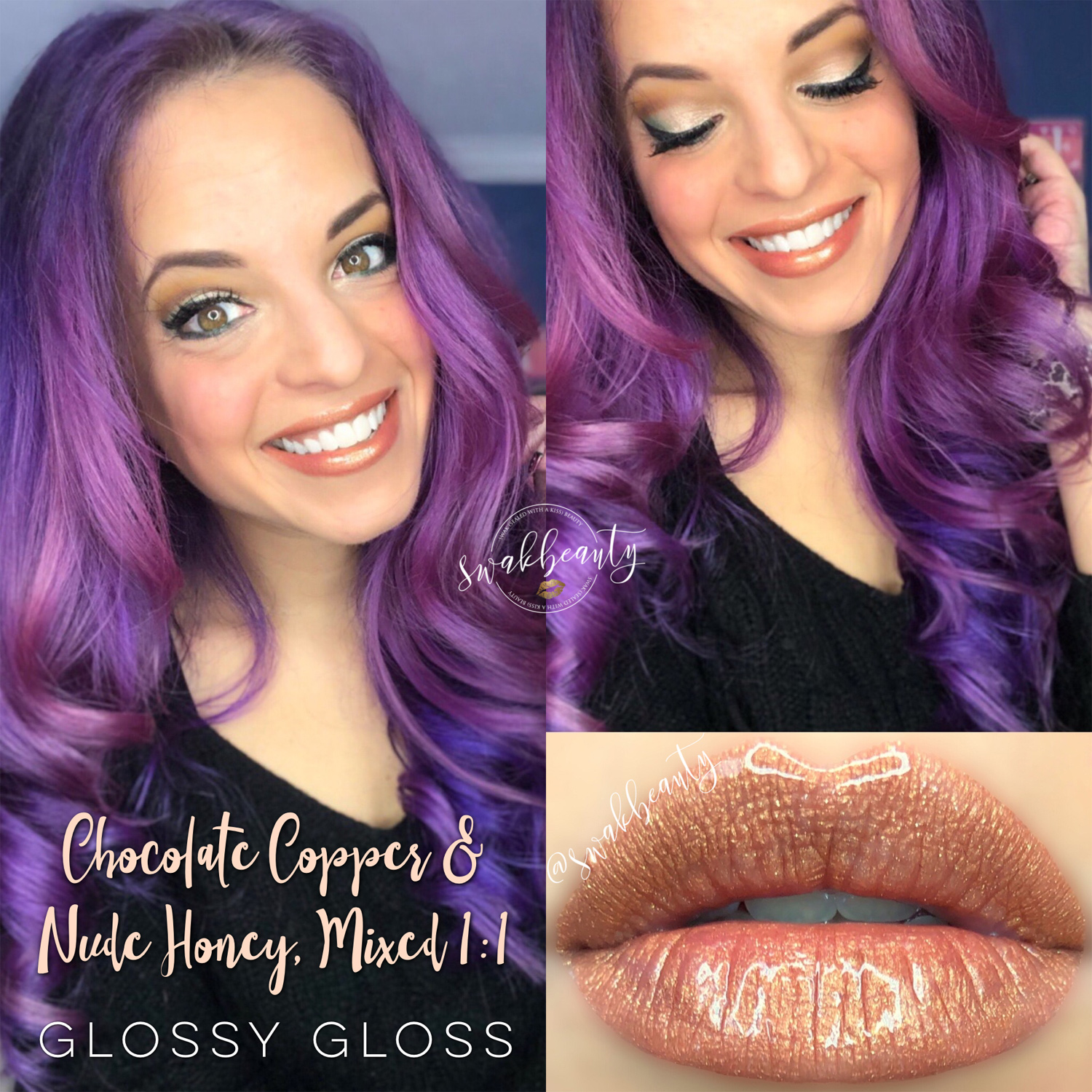 It's been a little while since I've done a full MOTD!! 😱 But it feels GOOD to be back today with this GORGEOUS fall combo!
I've been thinking about this eye look for days. I'm loving the green/natural tones this season, and this eye captures it all, with just a touch of shimmer. (And yes – I still have a FEW Mystic Moss in stock, if you're dying for this perfect fall green! 😍)
I can't seem to stop mixing with Chocolate Copper, and today is no exception. Today I mixed with Nude Honey, and wowza – what a subtle yet stunning combination!! 😍 I thought about using a specialty gloss, but the sparkle was so gorgeous all on its own I didn't want to change one thing about it 😆
Here's everything I used for this look!
💋 Silk Pore & Wrinkle Minimizer
💋 Medium CCTM & Medium Concealer, mixed
💋 Americano ShadowSense for contour
💋 Bronze BlushSense
💋 Candlelight ShadowSense under eyes
💋 Sandstone Pearl Shimmer, Mystic Moss, Orange, Americano & Rustic Brown ShadowSense on eyes
💋 Starry Sky EyeSense for upper winged liner
💋 Onyx ShadowSense on lower lash line
💋 Green EyeSense Pencil on waterline
💋 Rustic Brown ShadowSense on brows
💋 Black LashSense VolumeIntense Mascara (Regular & Waterproof formulas layered)
💋 Chocolate Copper & Nude Honey LipSense, mixed 1:1
💋 Glossy Gloss
💋 Ardell Fright Night Bat Those Lashes