Just Announced… The Posh Pastels LipSense Collection!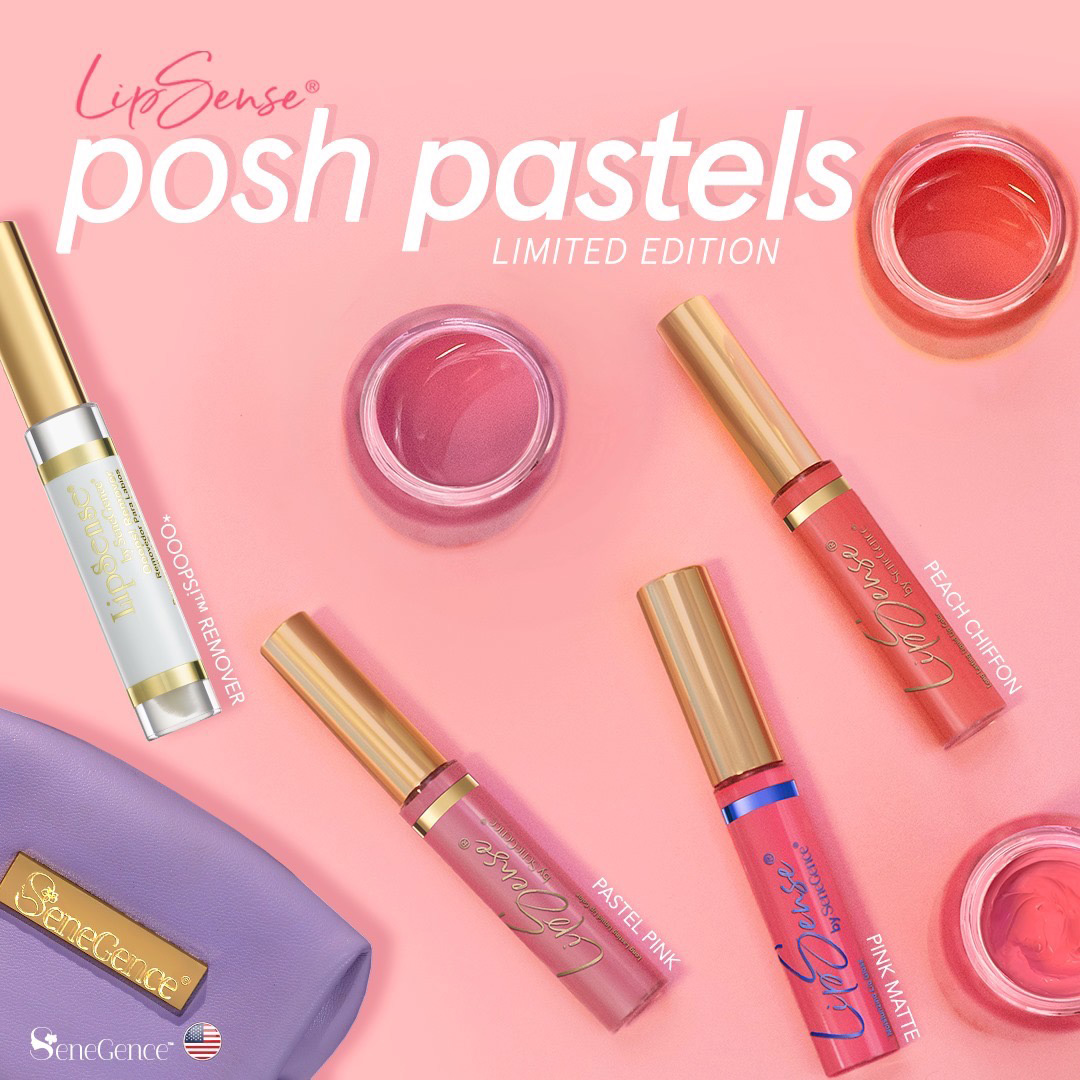 OMG YOU GUYS! This collection is giving me ultimate butterflies!
The limited edition LipSense® Posh Pastels Collection offers everything you need for a soft kiss of color! 💋 This wearable collection includes two new, sheer LipSense shades that are about to become your everyday essentials, plus a fresh shade of matte gloss. Perfect for head-turning, high-class lip looks all season long.
The collection includes:
💋 New! Pastel Pink LipSense: A cool, super soft and sheer shade.
💋 New! Peach Chiffon LipSense: A soft, sheer, perfect peach-pink color for everyday wear.
💋 New! Pink Matte Gloss: A hydrating, lasting satin matte finish gloss with a light pink tint.
💋 FREE! *Ooops!™ Remover: A non-drying remover to take off LipSense at the end of the day or to eliminate LipSense mistakes.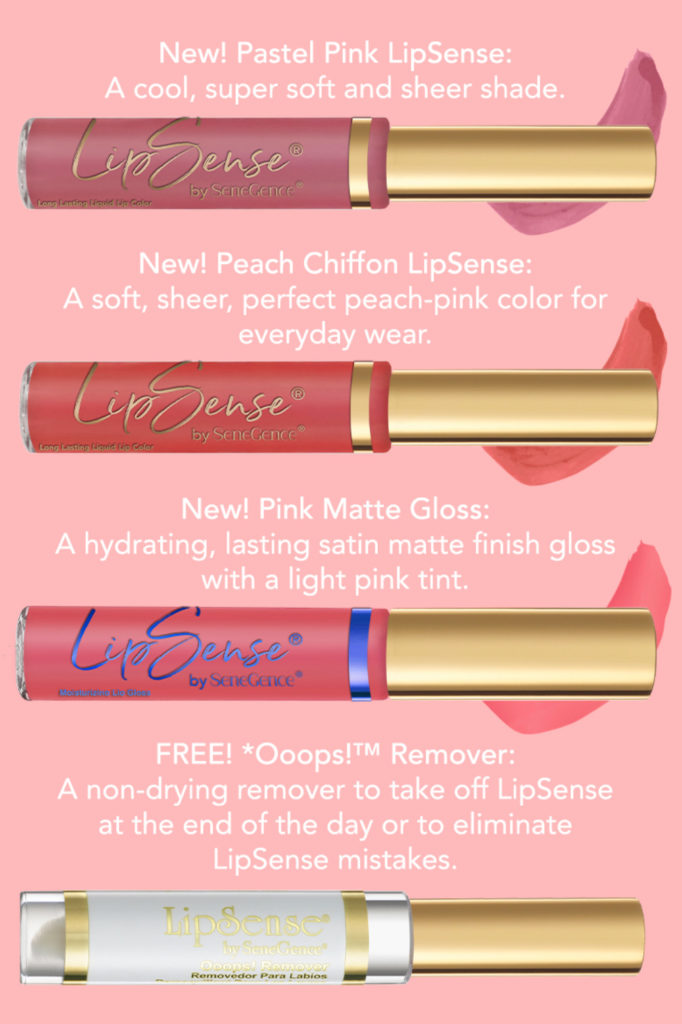 Grab the collection to receive a FREE lilac makeup bag + A FREE Ooops! Remover!
Colors also available individually.