MOTD – Fiery Coral Shimmer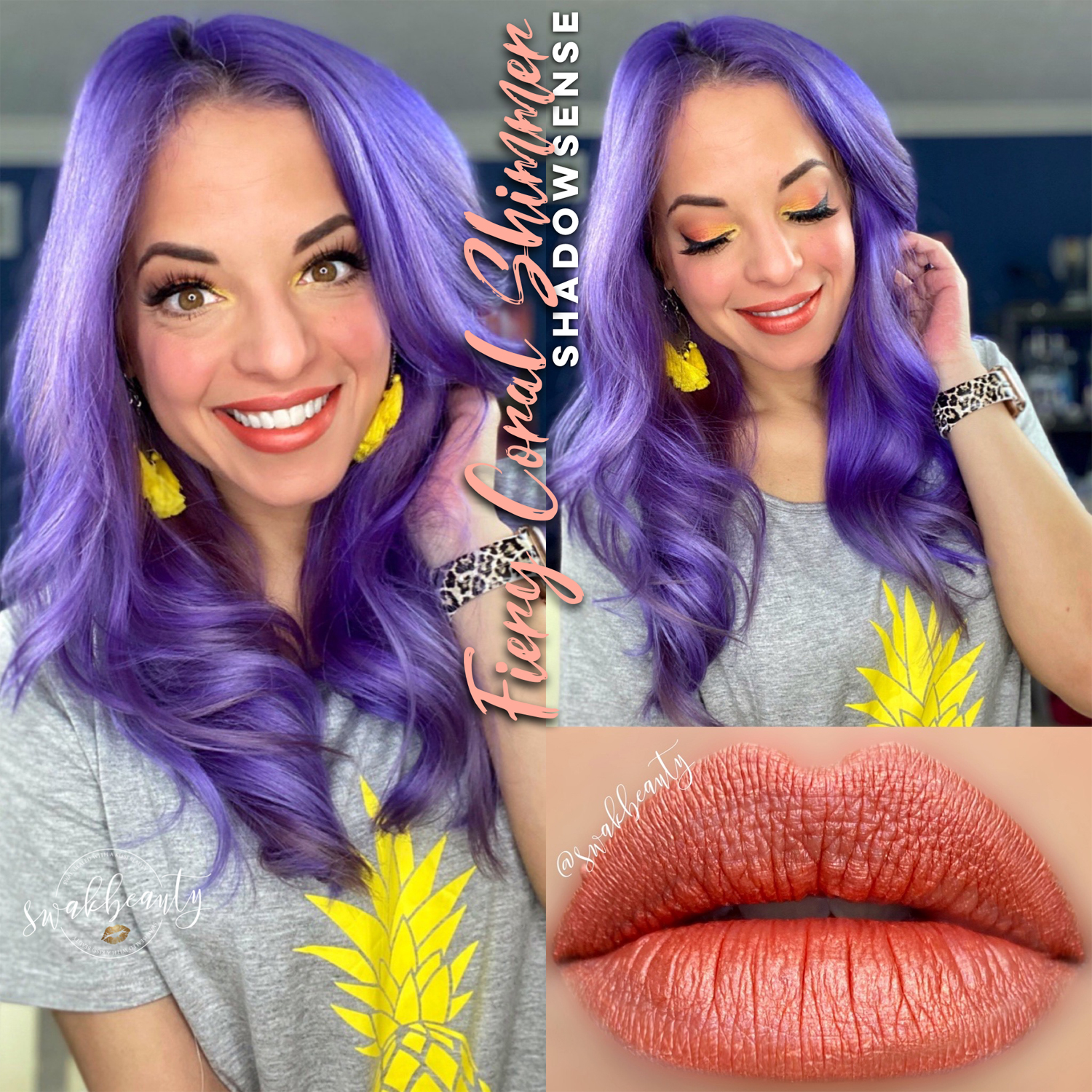 Ohh I'm not done with the Color Surge Collection on the lips yet, y'all! With the advice of one of my amazing teammates, I broke out Fiery Coral Shimmer on the LIPS today, and it's completely awesome!! It kinda reminds me of a more metallic version of Coral-Lina!
Again I did NOT seal the shadow on my lips with gloss! It needs ample dry time, at least 10 minutes, but both this and Plasma Pink literally lasted all day on their own! Through meals, too! I am super impressed.
I love this combo on the eyes! I used Yellow as a base on me inner corner, topped with Amped Up Orange. In the center lid I used Fiery Coral Shimmer for a little matchy-matchy action, and then Cinnamon Shimmer on my outer corner and crease. What a stunning mix!
💋 Silk Pore & Wrinkle Minimizer
💋 Light-Medium CCTM and Cafe au Lait MakeSense, mixed
💋 Candlelight ShadowSense under eyes
💋 Terra Cotta BlushSense on cheeks
💋 Yellow, Amped Up Orange, Fiery Coral Shimmer & Cinnamon Shimmer ShadowSense on eyes
💋 Starry Sky EyeSense for wing
💋 Rustic Brown ShadowSense on eyebrows
💋 Black LashSense VolumeIntense Mascara, Regular & Waterproof formulas layered
💋 Fiery Coral Shimmer ShadowSense on lips (no gloss)
💋 PURELEOR Natural Mink Lashes
💋 Shirt: Aceshin (30% OFF!)