Welcome… The California Dreamin' Shadow Collection!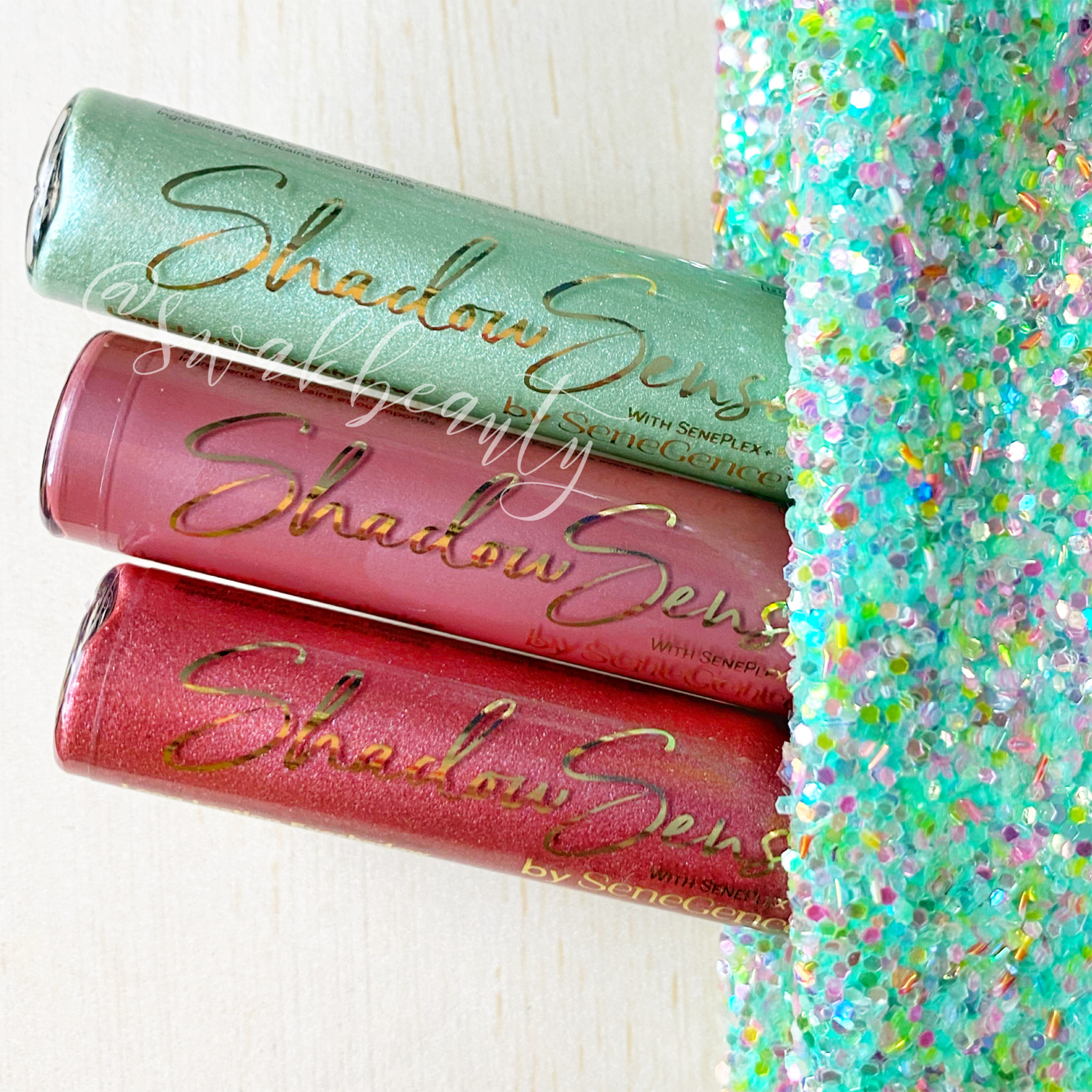 The California Dreamin' ShadowSense Collection is IN THE HOUSE, ladies! 🥳 I'm so absolutely in LOVE with these soft hues that are SCREAMING SUMMER! 🌴I'm very honestly having a hard time picking a FAVORITE from these THREE STUNNING SHADES!
☀️ SUNBAKED SHIMMER – This pink mauve shade is loaded with shimmer, which makes it SO special!! Rosey tones are SO popular on the eyes this season, and this one hits the nail right on the head!
🌴 DESERT ROSE – This earthy mauve is a romantic twist on a cool neutral, and I'm just in LOVE. Could this be my new Pink Posey?! The matte finish makes it easy to use in SO many looks, too!
🌊 SEA BREEZE SHIMMER – This sparkling mint is super sheer, which actually makes it WAY more wearable. It's super soft and gives me all the dreamy mermaid vibes!
And can we just talk about that BAG for a second, too?! Hellooooo, sparkle! I'm in love!
All preorders for the California Dreamin' ShadowSense Collections shipped TODAY! I still have some on hand, but they are going FAST! 🔥
Eye pics coming tomorrow! 😘
Comment below, message me, or text the word ORDER to 937-249-0863 to claim your faves tonight!