Now In Stock… Satin Matte Nude Gloss Collection!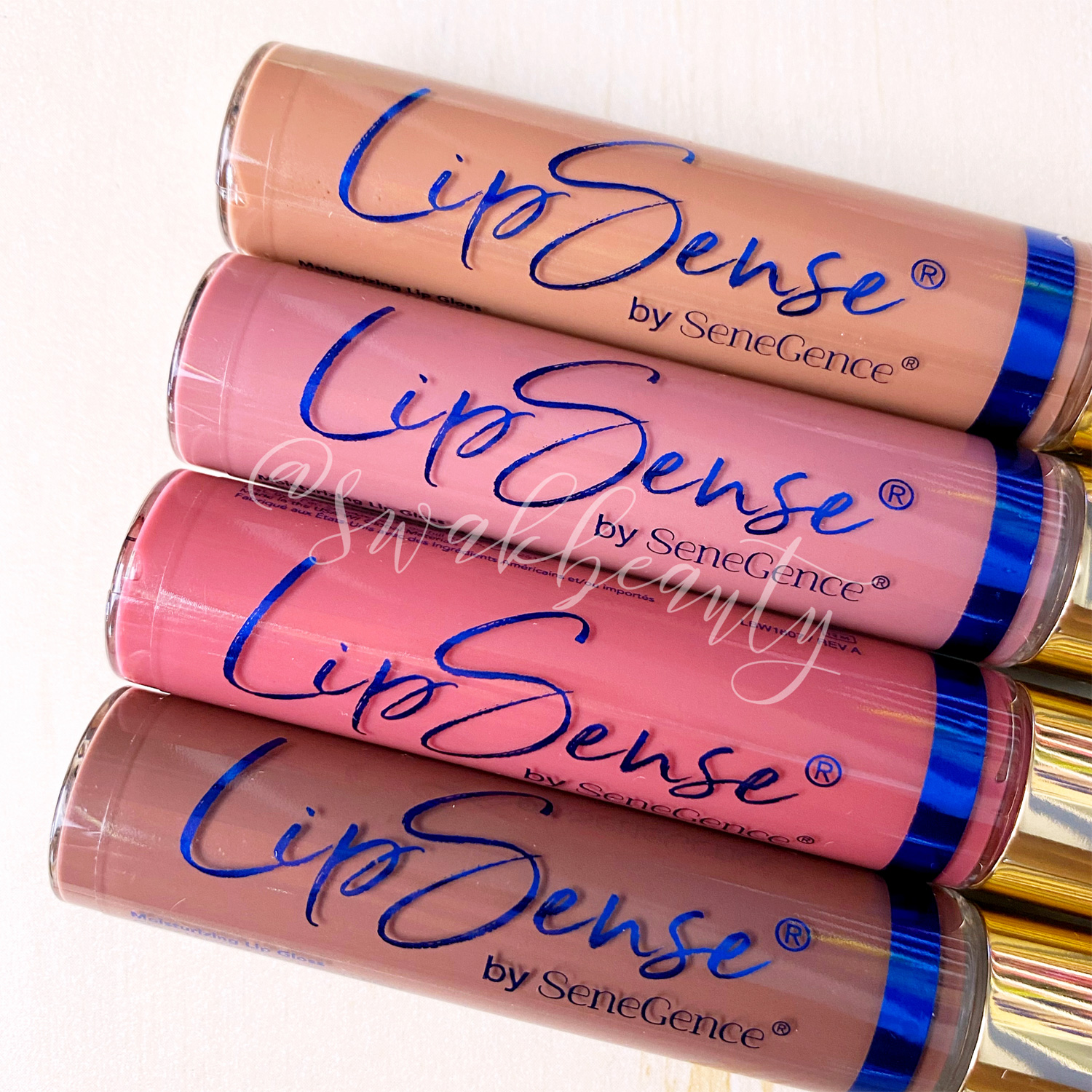 OHMYGOSH, y'all. These glosses are EXACTLY what I was hoping they would be – and SO MUCH MORE. The Satin Matte Nude Gloss Collection has been as hot like 🔥🔥🔥🔥🔥 since it was released, and let me just say – IT MORE THAN LIVES UP TO THE HYPE. 😱
You can wear these gorgeous shades on top of your fave LipSense colors, or rock them solo! 💃 I LOVE that even though these don't have all day wear like our lip colors do, they stay on VERY WELL. I noticed this gloss hydrated my lips for HOURS, it doesn't have the typical drying feel of our standard Matte, the satin finish makes it BUTTERY SMOOTH. I'm OB-SESSED with this formula, and I immediately want every other color in our line in a Satin Matte Gloss form 🙌
▪️ Cream Matte Gloss – I expected to not really love Cream Matte, since it is the lightest of the shades in the collection. Surprisingly, it's one of my FAVES. It is the perfect neutral on-trend beige matte gloss. It just looks so amazing on, I can't even explain it. It's "barely there" in the BEST way possible.
▪️ Praline Matte Gloss – Oooh, Praline! This one has just a kiss of color, providing a totally naturally sweet light pink look. Praline Matte is a neutral shade, while the color its inspired by, Praline Rose, is cool. So this version is flattering on everyone!
▪️ Bella Matte Gloss – This one is perfection! Bella is one of my all time favorite LipSense shades, and I LOVE how the Matte Gloss version compares. This is a gorgeous neutral pink that will work for all occasions and seasons.
▪️ Hazel Matte Gloss – This shade was another pleasant surprise! A neutral version of the popular Hazelnut LipSense, Hazel Matte is a super flattering light brown.
Preorders for the Satin Matte Nude Gloss Collections will be shipping out MONDAY! The July Sale has been extended through Sunday at midnight, so let me know ASAP if you need this collection in your life!! Comment below, message me, or text the word ORDER to 937-249-0863 to claim your faves today.
Comparison swatches coming later this weekend! Which is your fave from this collection?!