Big City Lips Collection is HERE!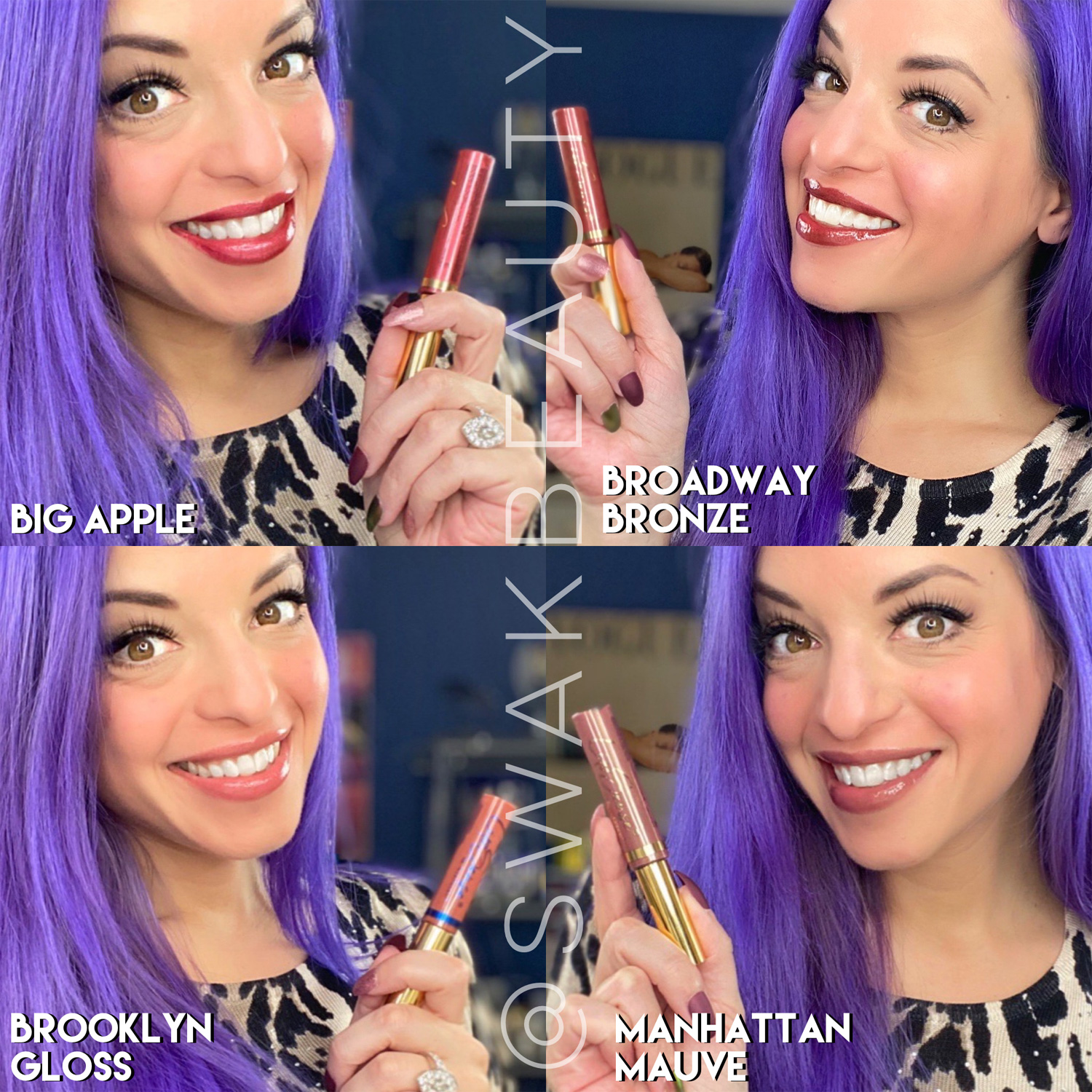 Wow, you guys!! The FALL MAKEUP VIBES 🍂🍁 are officially here!! The Big City Collection is IN – and it DELIVERS!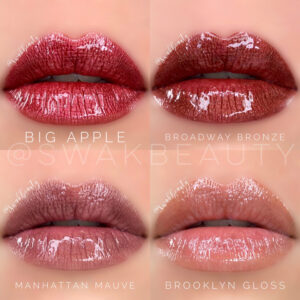 If you missed my initial impressions earlier today,  watch the live REPLAY now! ⬇️
ℕ𝔼𝕎 𝔹𝕀𝔾 ℂ𝕀𝕋𝕐 𝕃𝕀ℙ ℂ𝕆𝕃𝕆ℝ𝕊 𝔸ℝ𝔼 𝕀ℕ! 🌃🗽🥳 Come see them up close & personal!!

Posted by SWAK Beauty on Tuesday, August 4, 2020
This collection is absolutely STUNNING, you guys!!!!! I'm truly obsessed with these perfect shades! They totally give me that "crisp autumn day in NYC" feeling! 🍂🗽🍁
🗽 BIG APPLE – This red might be my fave in the collection!! This gorgeous metallic cranberry red is SUCH a stunner!! Just look at that shimmer!! It really stands out from the other reds in our line, and I'm obsessedddd.
🗽 BROADWAY BRONZE – This bronze-red is SO unique! The color is super deep and luxurious, and the shimmer is intoxicating!
🗽 MANHATTAN MAUVE – This beautiful mauve-beige is a bit on the sheer side, and I LOVE its golden pearl!! It's a beautiful and subtle shade perfect for everyday wear.
🗽 BROOKLYN GLOSS – This gorgeous nude-tan pink is going to be added to my everyday lineup! It kind of reminds of Nude Pink in gloss from – I can see myself wearing this one a LOT!
Grab FREE SHIPPING + A FREE CRANBERRY BAG when you claim your collection tonight! Preorders and orders placed tonight will ship TOMORROW! Comment below, message me, or text the word ORDER to 937-249-0863 to claim your faves tonight!!