All things GREEN!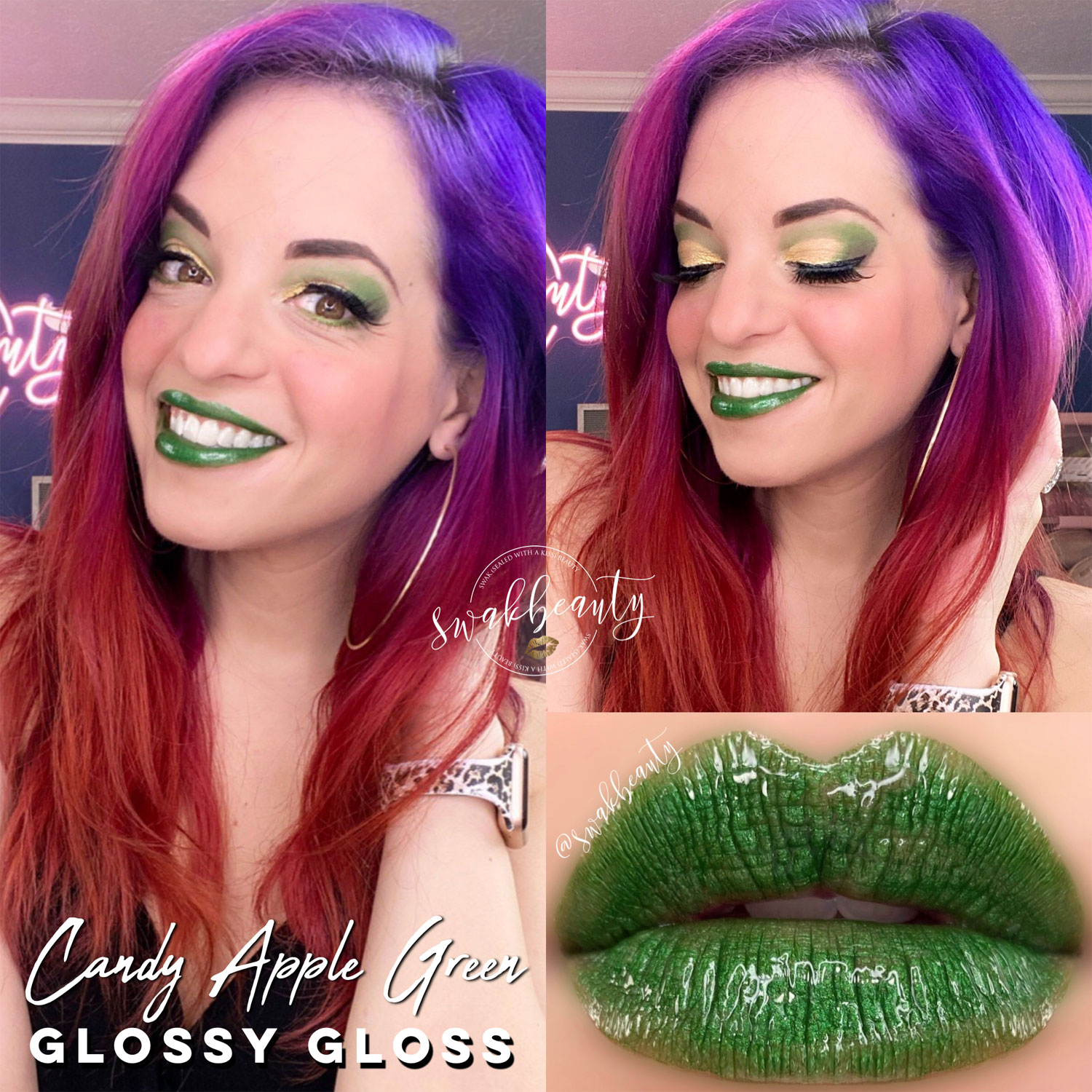 The St. Patrick's Day looks have officially commenced 🍀 I was definitely itching to get started with the "lucky" looks this year (we could all use a little extra luck in 2021, #amirite?!) so I dove in head first to a pile of green – and I'm obsessed!
This lip was easy to decide on, as I had been wanting to re-shoot Candy Apple Green for some time! My lighting is so much better now and I know I needed a more accurate photo of this stunning shade! I LOVE Candy Apple and I wear it more often than you'd think! It's great for so many holidays (St. Patricks, Halloween, Christmas) and it also is incredible for a fun change of pace on any day! It stands out from a crowd, if a very fun way! (Bonus: It also makes your teeth look super white!)
This eye look is SO much fun and a celebration of so many green faves in the ShadowSense line. I used Green and Onyx on my outer corner, with Green lifted into my contour. Warm Gold Shimmer was used for the cut crease and also highlight area, with Neon Green used on the lower lash line for a bit of contrast. I used a touch of Snow on my innermost corner for a little added pop of brightness and I'm just IN LOVE with the results. 💚
Who's ready for all things GREEN?