Rose Gold Everything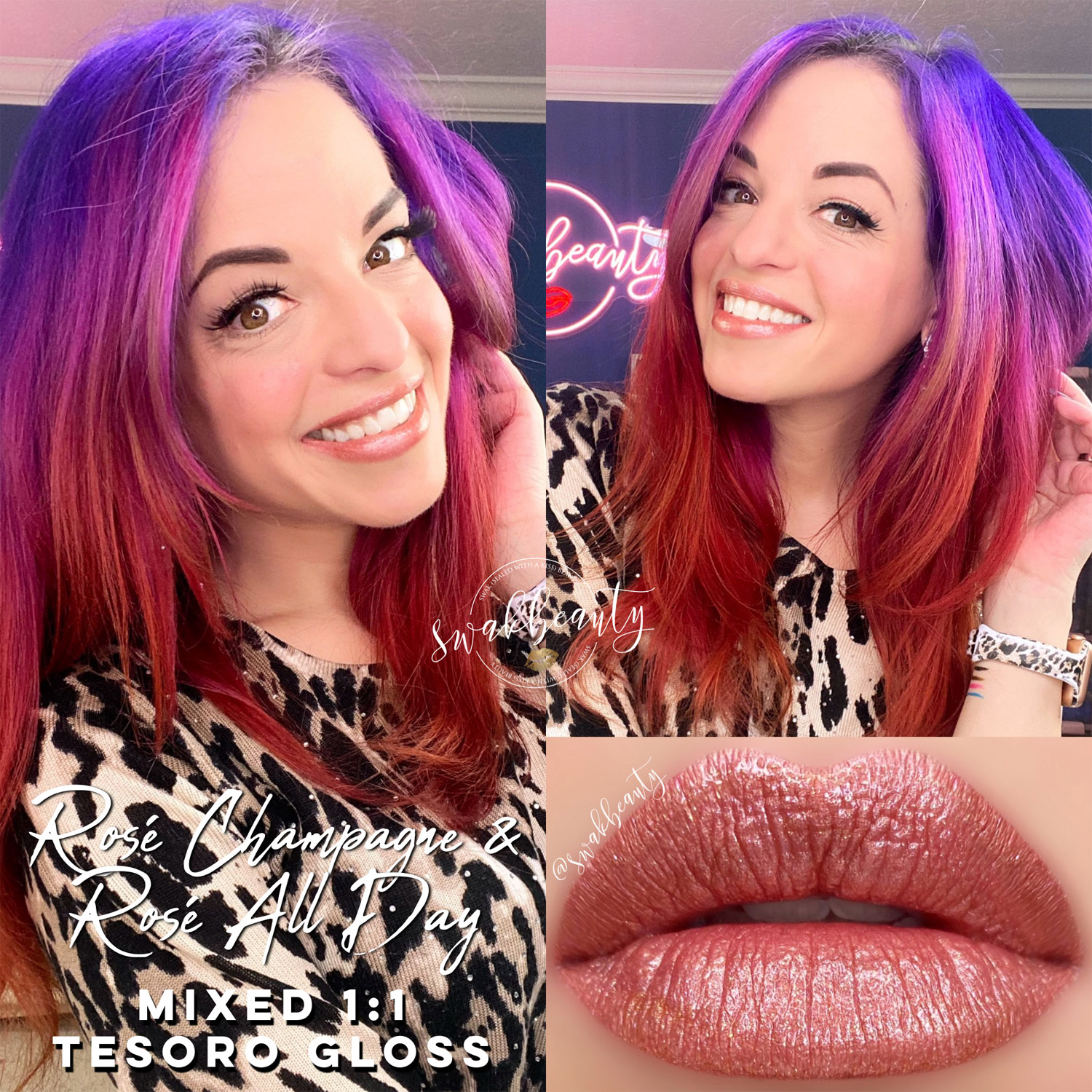 Time to break out the bubbly ladies, this mix is a celebration of all things Rosé!
Today, I mixed the newly-released Rosé Champagne with Rosé All Day (another limited edition fave I have in stock!), and the results – OMG you guys – are SO amazing!! I wasn't sure if I even wanted to go with a specialty gloss because this mix is so 🔥 all on it's own – but in the end I went with Tesoro Gloss – and WOW, am I glad I did. 😍 The unique rose gold hue and pink sparkle of Tesoro Gloss really just AMPLIFY this insane mix to the next level! I'm OBSESSED – and will absolutely be combining these three again very soon!
This eye look was SUPER simple, too! Just a swipe of Rose Gold Glitter on the lids (applied with my ring finger in quick haste) is all this look needs! 🙌 Simple, chic, and full of rose gold sparkle – YES, PLEASE! ✨