Roxy Rosé Pink MOTD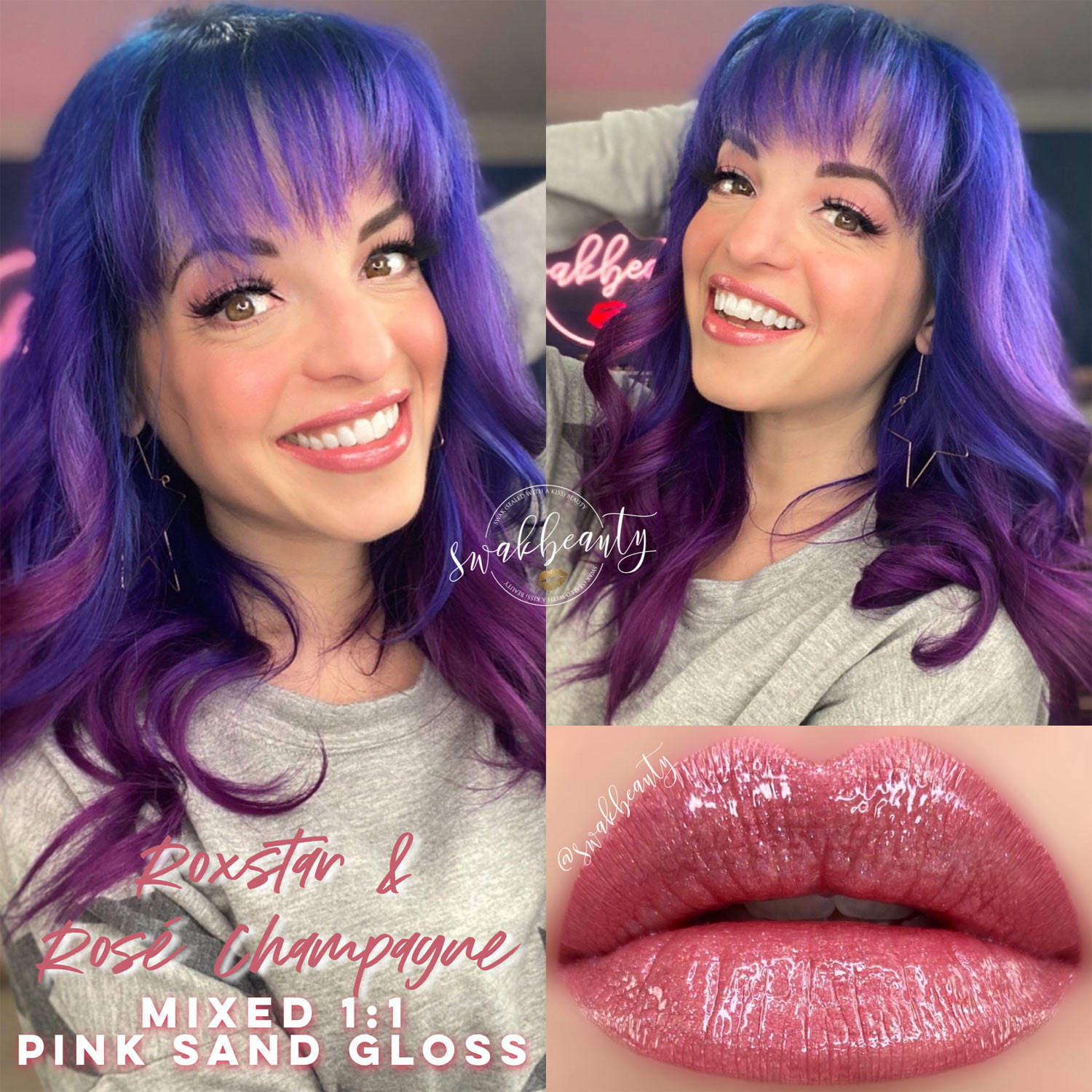 ⭐ Roxy Rosé Pink ⭐ Today was one of those "all things pink" kinda days!! 💕
On my lips, I mixed equal parts of the NEW (and oh-so popular!) Roxstar with Rosé Champagne (which has quickly risen to the top of my favorite mixing colors!), and topped with Pink Sand Gloss to create this GORGEOUS and super sparkly pink!! It's one of those colors that just makes me smile – it's just SO PRETTY. 😍🙌
On my eyes, I'm wearing a base of super sweet pink Ballet Slipper, with Pink Opal Shimmer in my inner corners and brow bone for a soft pink highlight. On my outer corners, I used Bella Cream, and extended the color onto my crease and waterline. I ADORE how this look turned out! 🎀
For the face, I started out with a base of Silk Primer, followed by Light CCTM and Dewy MakeSense applied all over using a stipple brush. I used a touch of Light Concealer on my blemishes, and Candlelight ShadowSense, applied gently with a concealer brush to brighten the entire eye area. Americano ShadowSense was used for contour, and Terra Cotta BlushSense as blush.
I was REALLY excited to use the new powders again today! I used Light under the eyes which perfectly set my Candlelight (I LOVE that it doesn't settle into my creases! I LOVE how this looks), Medium powder was used all over the face, and Silver Rose Powder was used in the blush area for added shimmer and rosiness. I'm OBSESSED with how easily these powders work with my entire routine and how gorgeous the finish is on this entire look! 👏 I'm OBSESSED.
Everything I used is in stock and ready to ship! Comment below, message me, or text the word ORDER to 937-249-0863 to claim your favorites tonight!