Camo Lip Art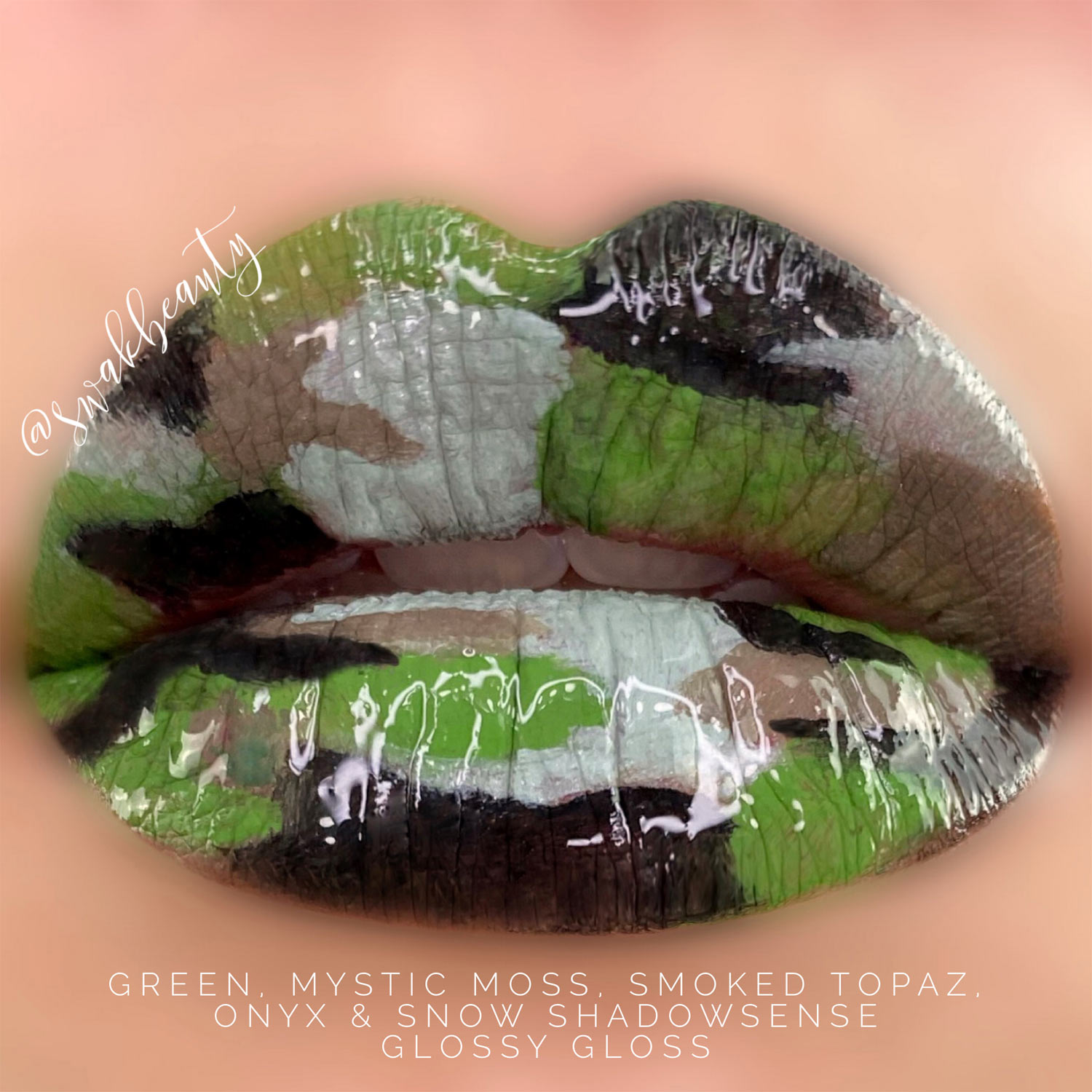 Who else LOVES camo?! 💚 It's a print I always gravitate towards, no matter the season! I just had to work on this camo lip art that's been living in my head today, and I'm ob-sessedddd with the results!! 🙌 I'm honestly getting SUPER addicted to lip art and design – I hope you guys are enjoying it, too!
To create this look, I used Green, Mystic Moss, Smoked Topaz, Onyx and Snow ShadowSense, both on their own and mixed together. Snow was mixed with Mystic Moss for that super cool gray/green tone, in case you're wondering!
As always with ShadowSense, you want to allow for AT LEAST 5 minutes dry time to ensure everything has set into place. ShadowSense has a longer working time than LipSense, since it's meant to be blended on the eyes – so it takes a bit longer to dry, before applying the gloss. I used Glossy Gloss for this look to keep the colors true.
The cool thing about camo print is that it was actually pretty foolproof! 💡 Camo isn't a structured design, so you can be totally free with how you lay it all out, until it looks right to you. All camo is unique, so nobody will see any "mistakes"! 😘