12 Days of Beauty Advent Calendar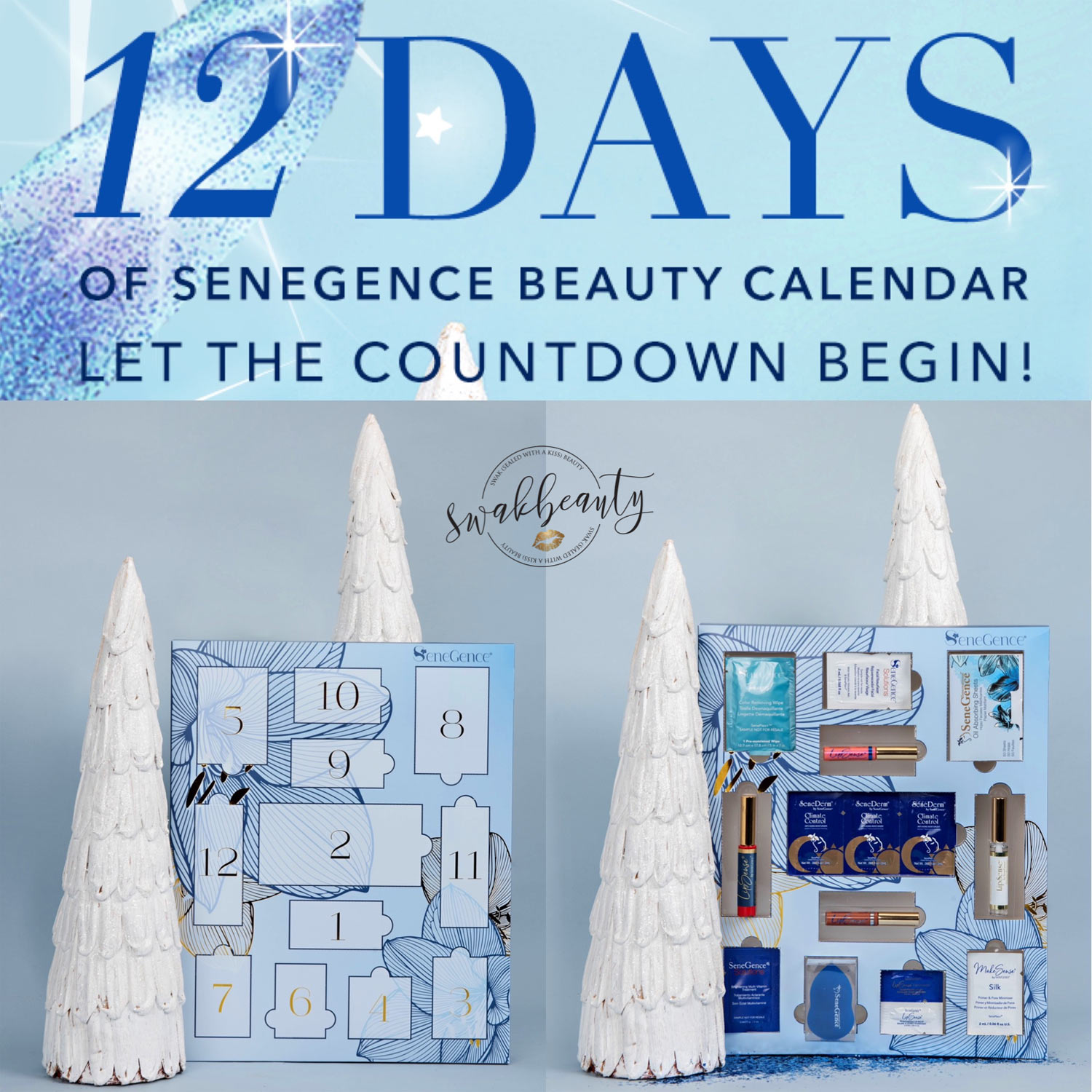 🎄 PREORDERS STARTING RIGHT NOW! 🎄
And like the flick of a switch, when the calendar hits November 1st, we are officially in holiday mode! Who else wants to knock out their shopping list EARLY this year?!
I'm so excited to announce our FIRST EVER BEAUTY HOLIDAY ADVENT CALENDAR! 🎅 12 DAYS OF SENEGENCE BEAUTY! 🎄
Each day, uncover a beauty surprise! From full-size beauty favorites and accessories to samples of our most sought-after essentials, we've got everything you need to gift (or keep 😘) this holiday season.
Each calendar includes:
🎄 Sugar Cookie OR Chocolate Caramel Mini Gloss (3.25ml)
🎄 Climate Control Sample Strip
🎄 MakeSense Silk Primer Sample
🎄 Lip Balm & Lip Smooth Samples
🎄 Fooops! Makeup Remover Wipe Sample
🎄 SeneGence Cosmetic Blender Sponge
🎄 Brightening Multi-Vitamin Sample
🎄 Oil Absorbing Sheets
🎄 Apple Cinnamon OR Gumdrop Mini Gloss (3.25ml)
🎄 Facial Resurfacer Sample
🎄 Full-size LipSense Ooops! Remover (7.39ml)
🎄 Full-size Blu-Red LipSense (7.39ml)
These calendars are PERFECTLY giftable 🎁 for ALL the beauty lovers on your list, so grab as many as you can now – I have a feeling these won't last long!
Preorders are OPEN right now! Comment below or message me to claim yours today and get FREE SHIPPING! 🎁🎁🎁
I know I'll be grabbing a bunch for gifts!! I'm SO excited!