Plum Black Cherry Look Of The Day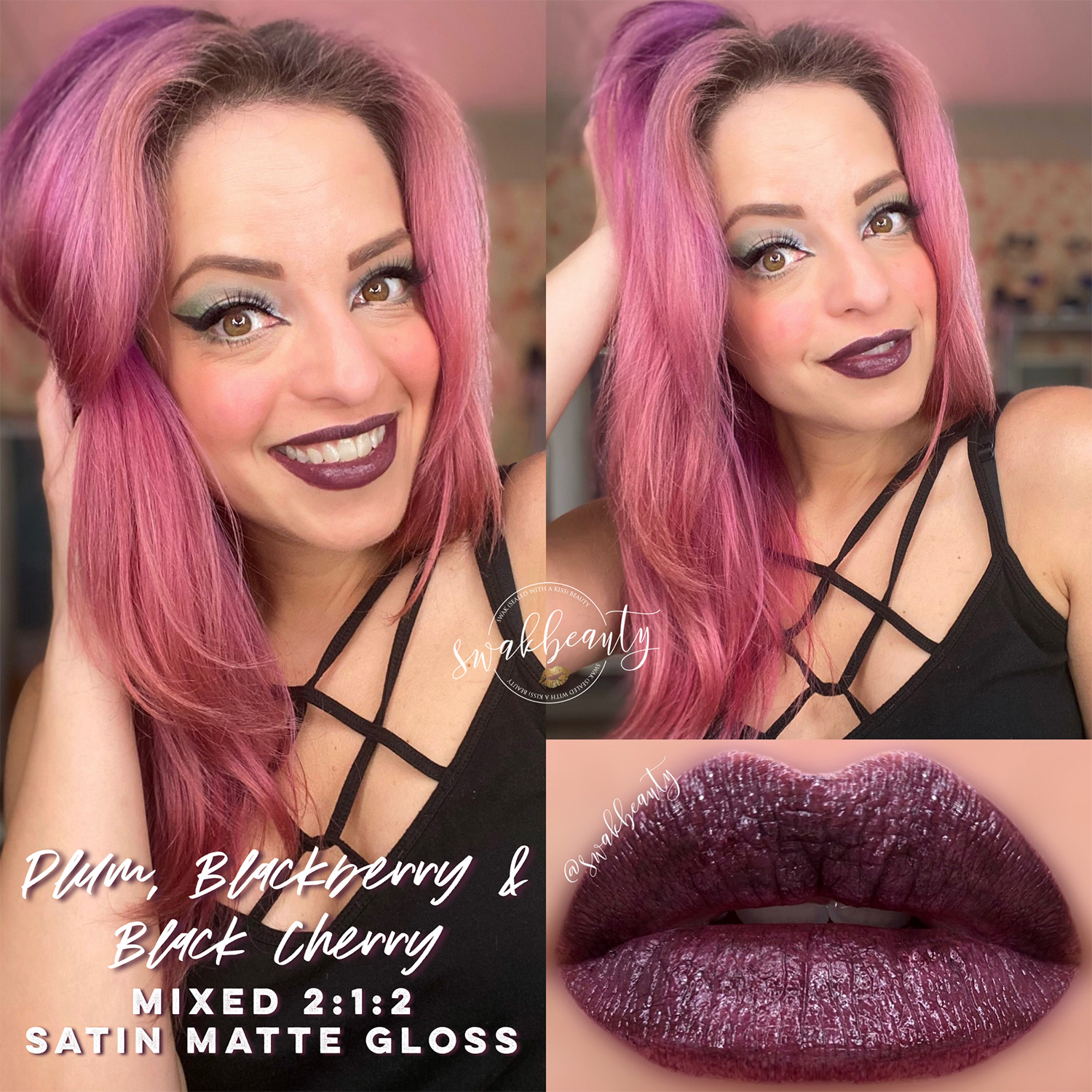 Today I let TikTok decide my makeup! I let this super fun filter choose the lipcolor, and then I recreated it using some LipSense faves!
I used THREE colors to mix, and of course – one of my fave glosses. This is a premix of Plum, Blackberry and Black Cherry LipSense, mixed 2:1:2, and topped with Satin Matte Gloss. It's very reminiscent of Boss, Glam Doll and Deep Burgundy as well!
This eye combo is also giving me life! I used the entire Tranquil Tides ShadowSense Collection – with Tumbled Jade on my outer corner, Pink Sand Beach in the center as a halo, Sea Glass Shimmer on the inner corner, and Coastal Bluff Shimmer as a brow highlight. These colors work so beautifully together – I'm excited to keep creating new looks with them! 🤩 I'm also really loving the high and dramatic winged liner I created with the help of a TikTok filter – it's too fun, and a nice change from my normal wing!
I love how this eye and lip balance each other out with darker and lighter tones – so fun for transitional Spring looks!
Text the word ORDER to 937-249-0863 to claim your faves today. 😘