Desert Sands Shadow Comparison Swatches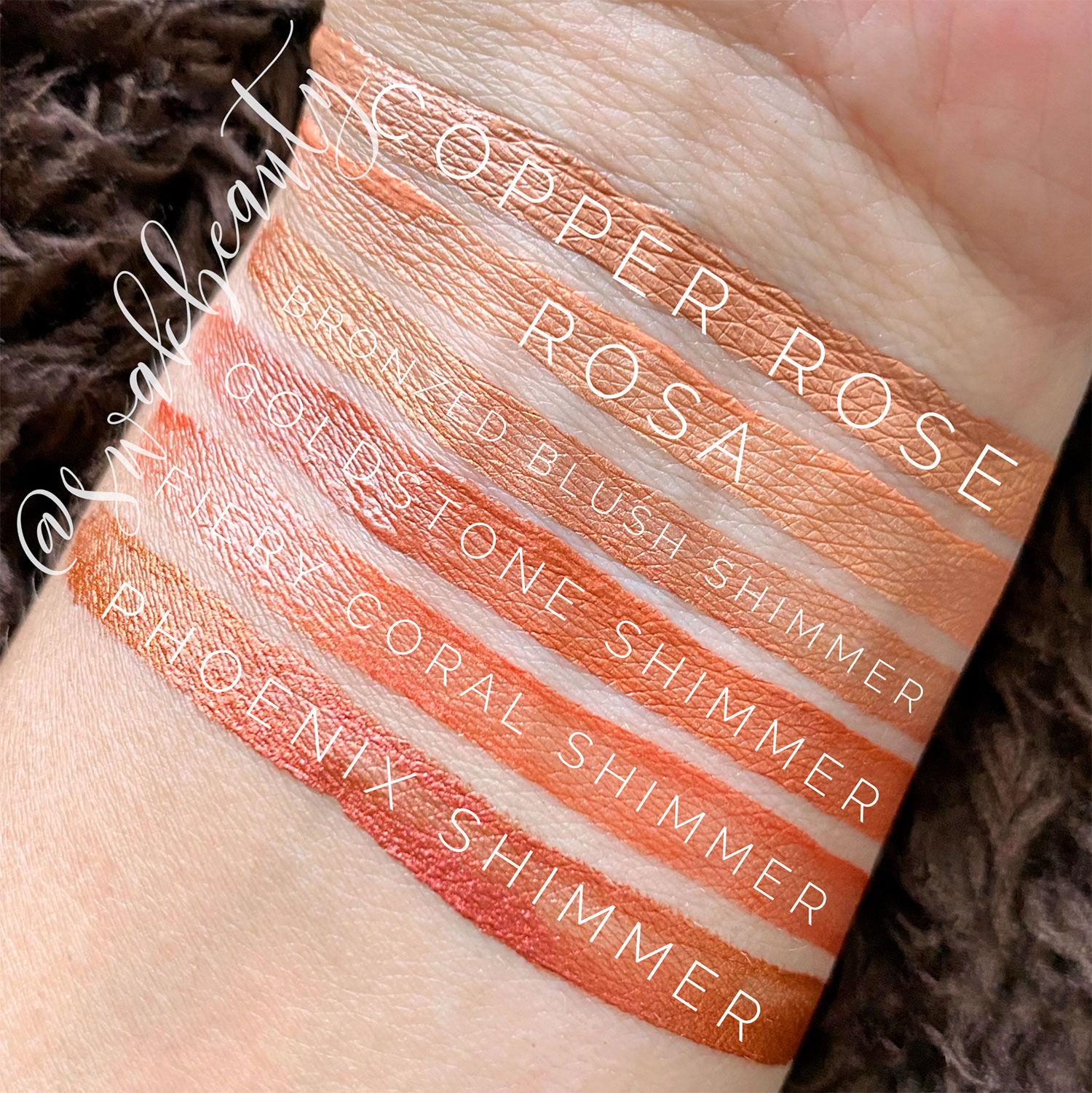 You know a great set of swatches ALWAYS makes my day 🤩 I just love seeing these comparisons of the new Desert Sands ShadowSense® Collection to its similar "sister" shades. 👏
🏜 Goldstone Shimmer is slightly deeper than Fiery Coral, more similar to Phoenix, but without the iridescence. This color is sooo stunning and will look amazing in all sorts of looks!
🏜 Canyon is a perfect matte! It's in between Smoky Taupe and Moca Java, and will work amazingly as a base shade, and also as contour for lighter skin tones. This one is going to be so popular as its so versatile!
🏜 Heatwave Glitter is truly magical! It's a mauve tone, similar to Sweet Rose and Amulet Shimmers – but with a magical iridescent tone that makes it truly unique! It's just so special!
Grab the collection to receive a FREE cosmetics bag! 🎁✨
Note: All of the colors are in stock and ready to ship with the exception of Smoky Taupe, which is sold out. Grab those limited editions ASAP, as they can sell out at any time! 🔥
Text the word ORDER to 937-249-0863 to claim your Desert Sands faves today!