Metallic Earth Lip Look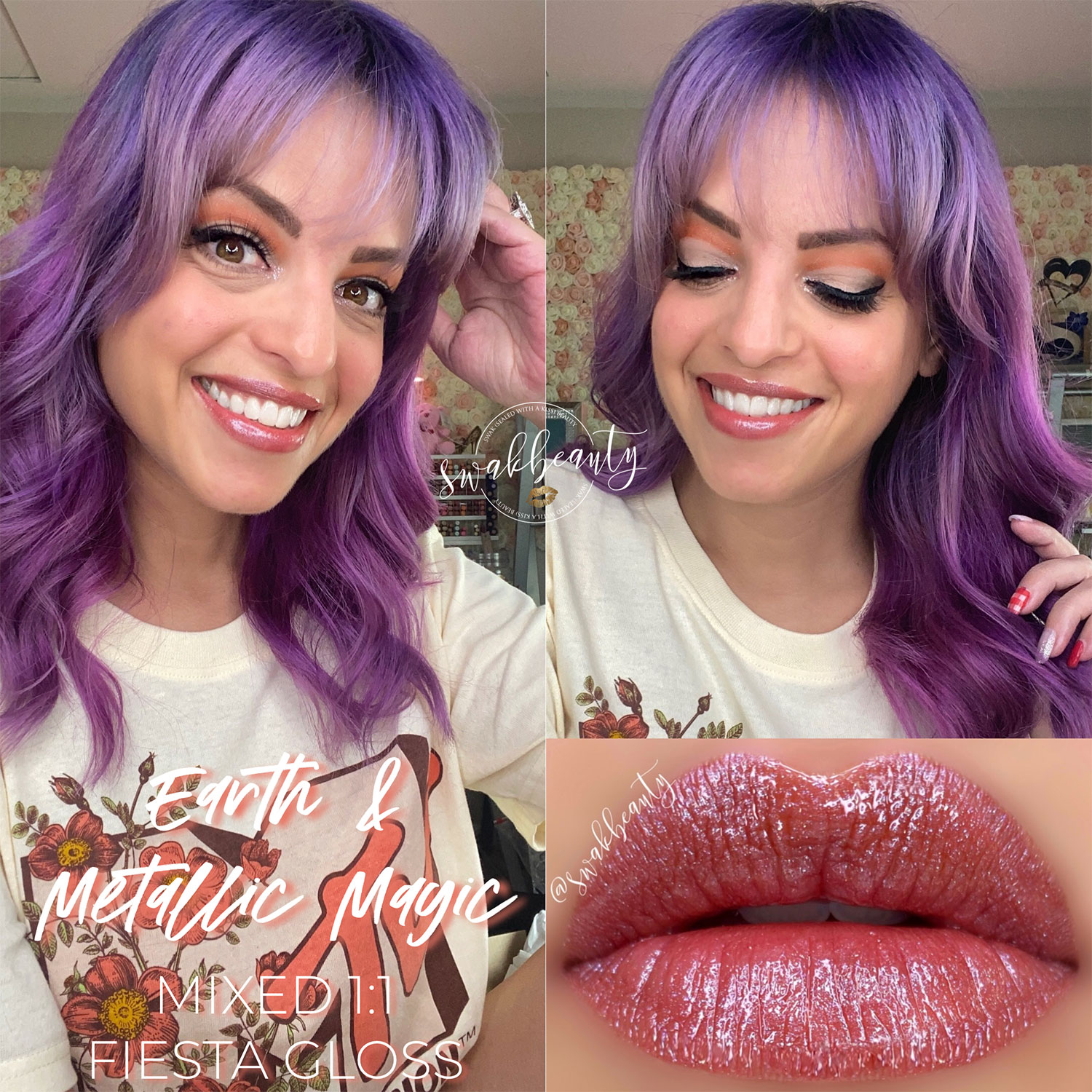 I had so much fun creating this look inspired by the Desert Sands ShadowSense Collection today! I'm feeling a lot more human this week and it was great to play in makeup again. These warm and shimmering tones are so lovely and I just couldn't wait to combine them in a look, along with some other faves!!
I first used Goldstone Shimmer in my contour, using Rust to deepen the shadow at the contour line. I used Canyon to cut the crease, with Rustic Brown on the outer corner for depth. I loved using Heatwave Glitter on my inner corner and brow highlight – it adds such a fun pop of glitter!
I noticed while doing swatches yesterday that Heatwave bares a huge resemblance to Metallic Magic – its like its TWIN in shadow form! I knew immediately I had to use MM in a lippy for this look, but I wanted to do a mix to keep things balanced. I used Earth and mixed in MM with a 1:1 ratio, and topped the look with Fiesta Gloss to warm it up slightly. This combo is *stunning* in person, and a perfect coordinating match to the shadow collection. 🤩👏
I'm also working on swatch comparisons for Metallic Magic and Heatwave Glitter soon – so stay tuned!
Other Products Used:
Silk Primer
Medium CCTM
White Concealer
Light-Medium Concealer
Moca Java ShadowSense for contour
Moca Java & Rustic Brown SS on brows
Candlelight SS under eyes
Black LashSense VolumeIntense Mascara
Terra Cotta BlushSense
Peach Flush Translucent Powder
Bronze Glow Glowify
If you need any of what you see here in your life – let me know! Text the word ORDER to 937-249-0863 to start your order today!