Halloween MOTD – Sugar Skull 2.0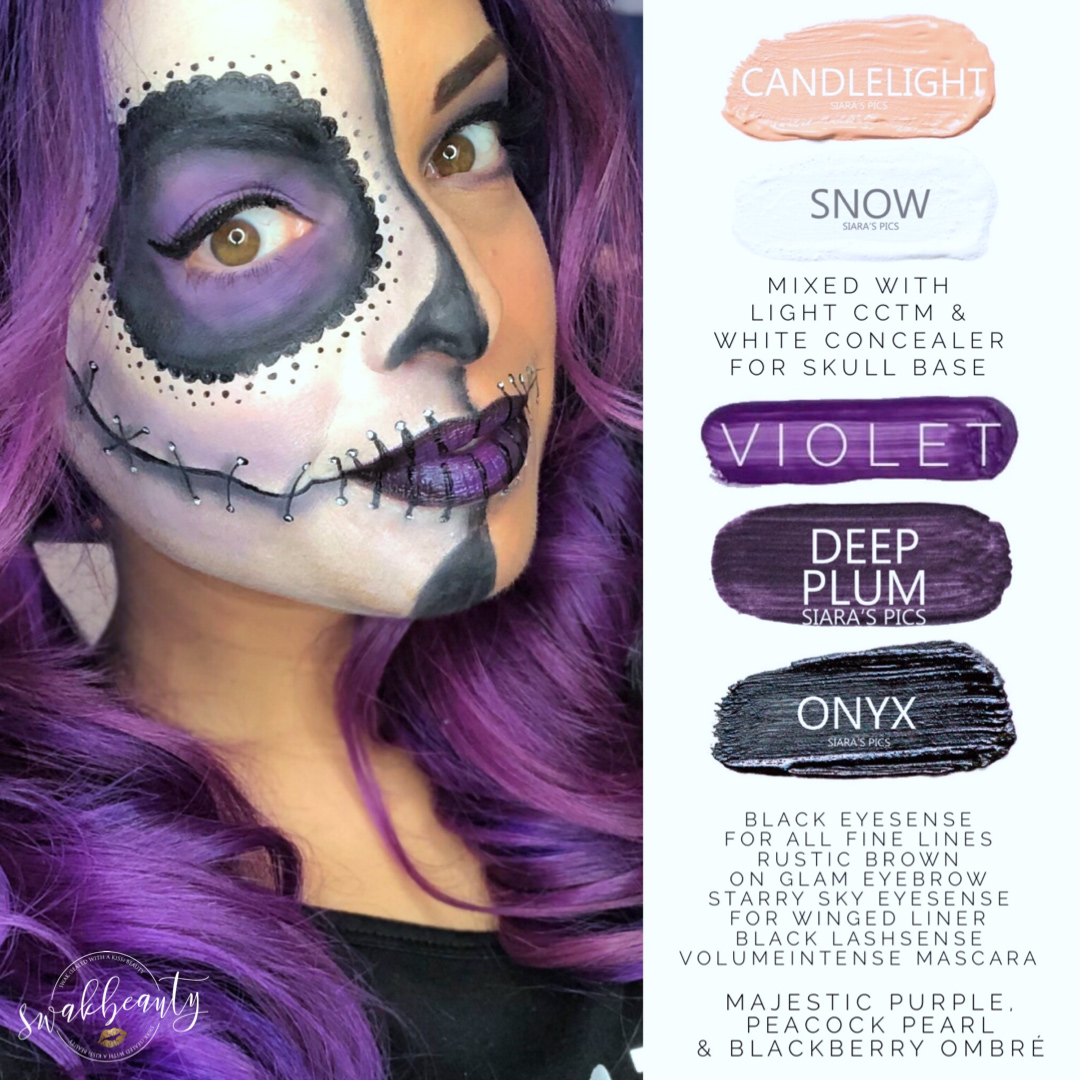 Yup. I'm pretty much obsessed with how this Sugar Skull in honor of #DiaDeLosMuertos came out today! I first attempted a similar look two years ago, and struggled in a big way. It was intimidating to come back, but I knew I had to give the Sugar Skull another shot. I'm SO glad I did!!
Hot tip: I used a mix of Light CCTM with White Concealer and a touch of Snow ShadowSense for the skull base – I really love and recommend this mix whenever you need a white base. White Concealer all on its own can look a little patchy in large portions (as its meant for spot concealing and brightening) and nobody wants to use that much ShadowSense when they don't need to – so the CCTM really helps it stretch MUCH further.
What do you guys think of this look?!
Here's everything I used!
💋 Silk Pore & Wrinkle Minimizer
💋 Glam Side: Medium CCTM & Medium Concealer, mixed. Candlelight ShadowSense as eyeshadow base & under eyes. Rustic Brown SS on brow.
💋 Sugar Skull Side: Light CCTM, White Concealer & Snow ShadowSense mixed as skull base
💋 Violet, Deep Plum & Onyx ShadowSense
💋 Onyx ShadowSense for chin & nose
💋 Finishing lines drawn with Black EyeSense
💋 Starry Sky EyeSense for winged liner
💋 Black LashSense VolumeIntense Mascara
💋 Majestic Purple, Peacock Pearl & Blackberry LipSense Ombré with Glossy Gloss