MOTD – Broadway Apple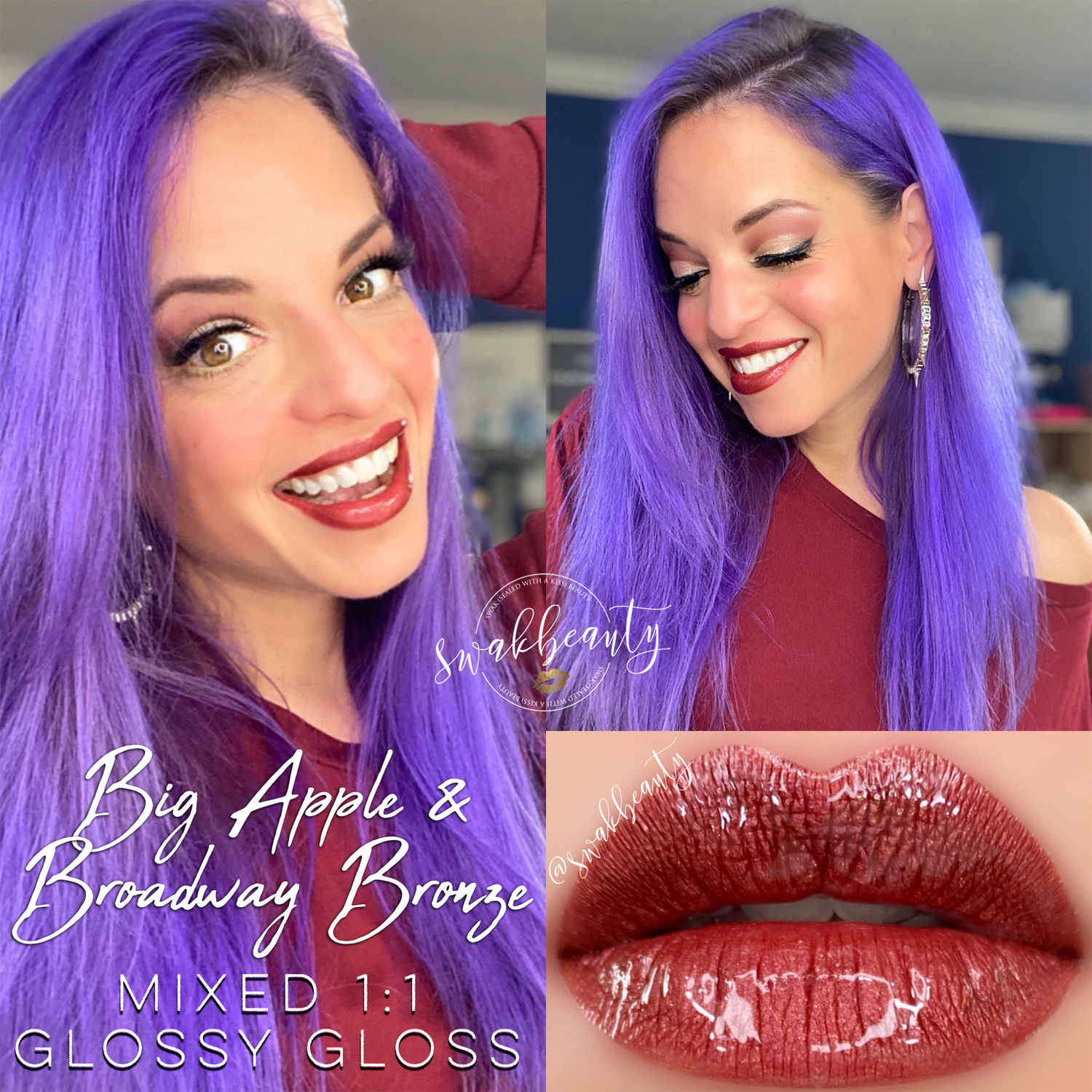 🗽 MOTD – BROADWAY APPLE 🗽
Just gimme ALL the Fall tones!! 🍂🍁 I've been just ITCHING to mix Big Apple and Broadway Bronze from the new Big City LipSense Collection together since they arrived in – and today was the day! How STUNNING is this mix, you guys?! 🙌 I just can't get enough of this perfect fall lip color!!
As I wait in antici…. PATION for the Big City ShadowSense colors to arrive in, (they should be here by Wednesday!) I HAD to work those fall colors anyways, using Garnet, Bandana Shimmer (I still have a handful of these in stock!), and Sandstone Pearl Shimmer to create this GORGEOUS fall cut crease!! I also layered Moonstone and Ember Pearlizer under my brow bone for added glow, and lined Golden Shimmer EyeSense Pencil on my waterline to finish the look off. I LOVE the range of shimmering and golden hues in this eye!
Everything I used for this look is IN STOCK & READY TO SHIP!
💋 Silk Primer & Pore Minimizer
💋 Light-Medium CCTM and Dewy MakeSense, mixed
💋 White & Medium Concealers mixed under eyes
💋 Candlelight ShadowSense under eyes
💋 Terra Cotta BlushSense & Firefly Pearlizer as blush
💋 Americano ShadowSense as contour
💋 Starry Sky EyeSense for wing
💋 Garnet, Sandstone Pearl Shimmer & Bandana Shimmer ShadowSense on eyes
💋 Golden Shimmer EyeSense Pencil on Waterline
💋 Moonstone & Ember Pearlizer layered under brow bone
💋 Rustic Brown ShadowSense on eyebrows
💋 Black LashSense VolumeIntense Mascara, Regular & Waterproof formulas layered
💋 Big Apple & Broadway Bronze LipSense, premixed 1:1
💋 Glossy Gloss
💋 PURELEOR Natural Mink Lashes