WELCOME… The Oasis LipSense Collection! 🌴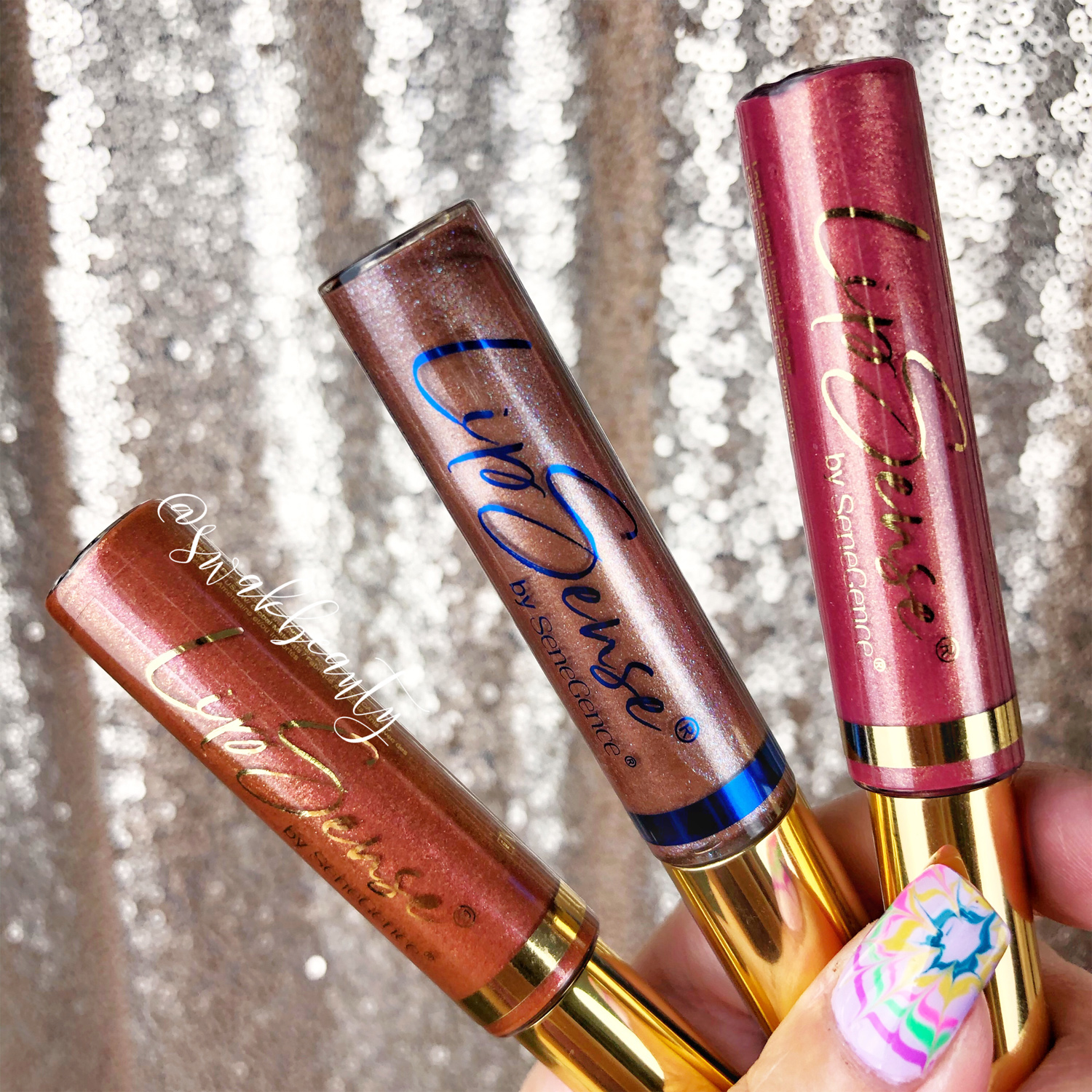 Woahhhhh, you guys!! This collection is even PRETTIER in person than I had imagined!! I'm blown away with how perfect these colors are. 😍
Each one is unique and STUNNING, filled with duochrome shimmers and glitters. They are all buttery smooth in application and so SPECIAL! These are gorgeous for the hot days of Summer, and will be just wonderful transitioning into Fall. This Collection is just SO perfect – for everyone!!
I love that this is a more neutral collection on the heels of all the bold shades we've had this summer, too! These are unique without being too loud.
🌞 SUNSTONE – This has been my most popular preorder color, and I can see why! It's a perfect medium toned pink with golden shimmer and glitter. It reminds me of a deeper Golden Orchid, and it might be my new favorite pink of ALL time.
🌴MIRAGE – This metallic bronze/copper shade is everything. The red and gold glitter truly stand out and make this fiery shade stand out in a crowd. I LOVE the depth – I am really pleasantly surprised by this color. I'm obsessed!
🐪 DESERT TOPAZ – All the hype is LEGIT, you guys. This gloss is INSANELY beautiful. I'm obsessed with all the violet and blue iridescence – it's very subtle but absolutely stunning.
Lip pics are coming SOON!! Packing preorders took a bit longer than anticipated today! 😅 (Check my stories to see everything that went out today!) THANK YOU all for your orders, ladies!! 🥰
👉 I still have a FEW collections available for claiming (that come with a gorgeous glittering blue makeup bag for FREE) as well as individual colors. These are Limited Edition and won't last long! Comment below, message me or text the word ORDER to 937-249-0863 to claim your faves!
USA only 🇺🇸 No distributors, please 💋