Welcome… The Love Story Collection!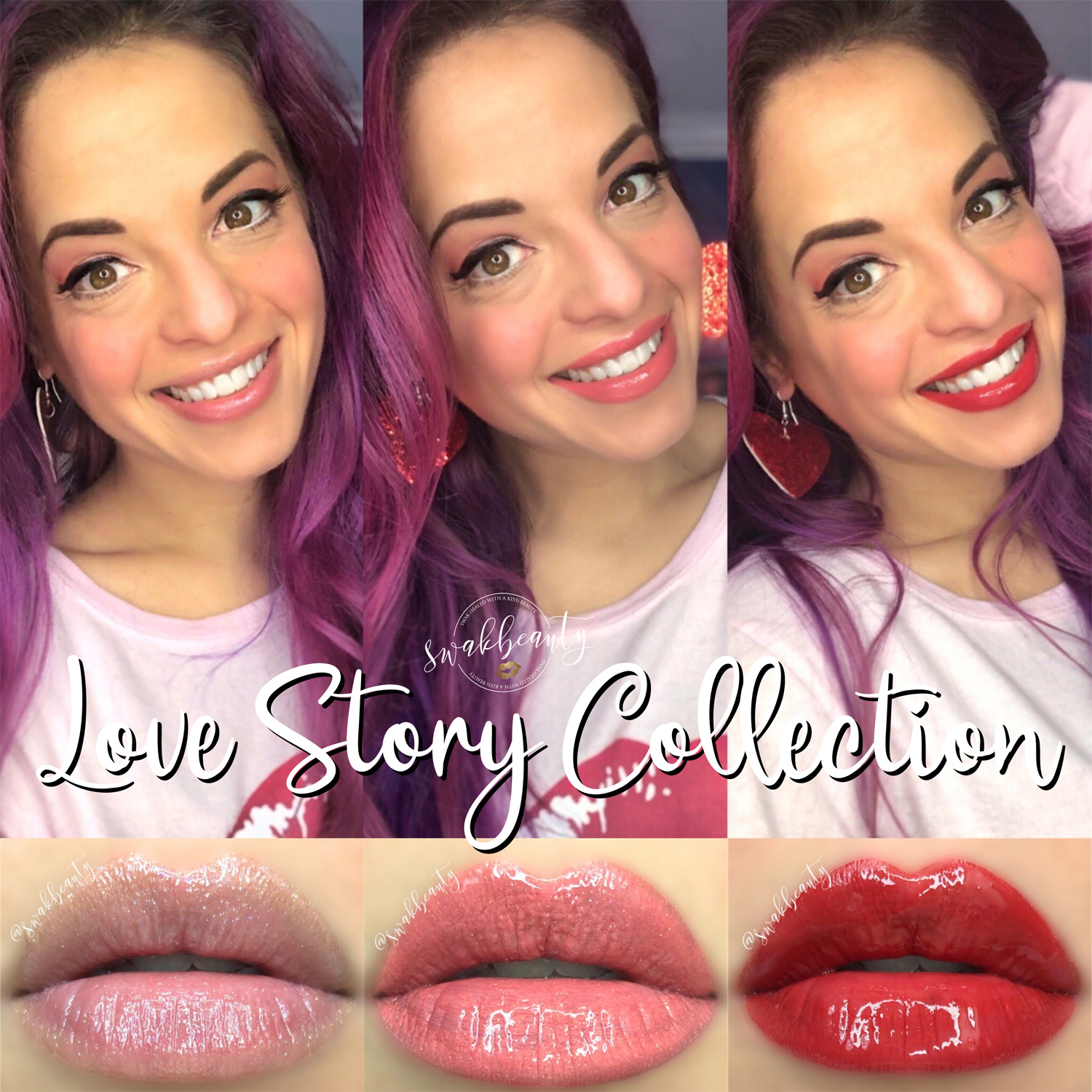 "It's a love story baby just say… YES!" To the gorgeous Love Story Collection – which just arrived into stock!
Wow – you guys. The Love Story Collection is truly worth pining over!! 😍 What a stunning collection just in time to celebrate the most romantic and love-filled time of year! 🙌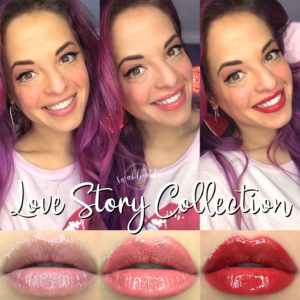 💌 PINK PRISM GLOSS is a STUNNER, ya'll. It's filled with multidimensional sparkle, and its light pink tint is soft and subtle. I will be using this one a LOT. (It's much less dense than Prism, which to me makes it a lot more wearable, too!)
💌 TRUE LOVE LIPSENSE is the peachy-pink I've been dreaming of all season! This color is so perfect for Spring and will look amazing into Summer as well. I LOVE how Pink Prism layers over it – I'll be wearing these two together ALL THE TIME!
💌 RED ROSE LIPSENSE is SUCH a stunning red!! This will absolutely draw the attention of ALL THE EYES – it's a deep, sultry red and it screams VALENTINE! 💘
Here's how these colors layer with Pink Prism Gloss, too!
I, of course, had to create a coordinating ShadowSense look for this collection – so be sure to check that out, as well! 😘
Here's all the details on this look!
💋 Silk Pore & Wrinkle Minimizer
💋 Dewy & Cafe au Lait MakeSense Foundation, mixed
💋 Light Concealer & Medium CCTM mixed under eyes, with Candlelight ShadowSense to finish.
💋 Terra Cotta BlushSense on cheeks
💋 Shell Glitter, Red, Pink Posey & Snow ShadowSense on eyes
💋 Starry Sky EyeSense for wing
💋 Rustic Brown ShadowSense on eyebrows
💋 Black LashSense VolumeIntense Mascara, Regular & Waterproof formulas layered
💋 Kiss Lashes